MP14 Rolling Stock for Line 14 of the Paris Metro Begins Dynamic Testing
Alstom has announced that dynamic testing of the MP14 rolling stock started in January 2019. These driverless electric multiple units will ultimately run on Paris's Line 14. However, at the moment tests have started on Line 1. Line 1 is a good test line for these trains as it too is line with driverless trains. These tests are taking place at night and out of passenger service. They will continue until summer 2019. Dynamic testing checks the train's performance in terms of braking, traction, electromagnetic compatibility, acoustic comfort, climate comfort and more.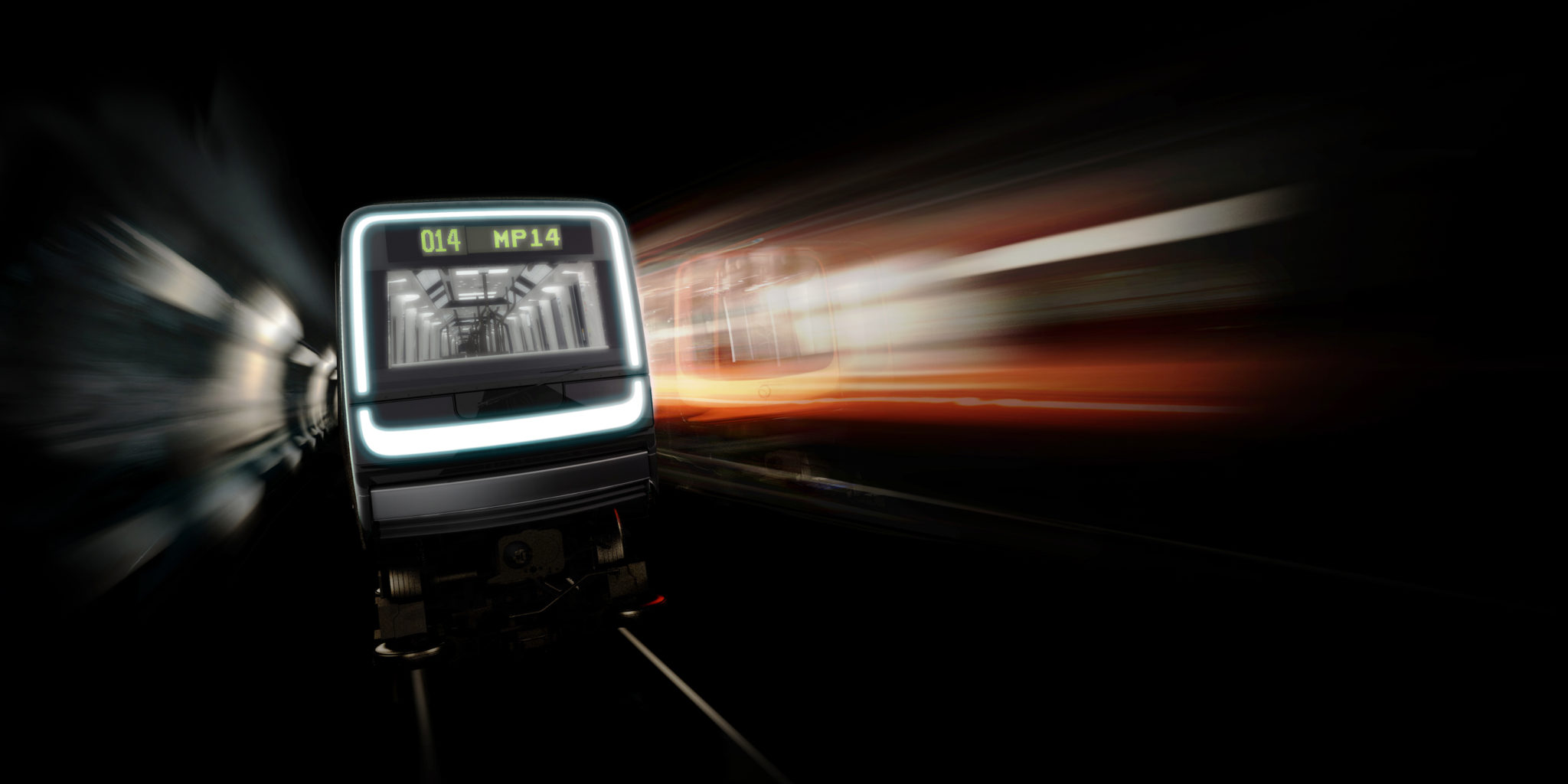 Prior to this dynamic testing, the MP14 was put through static tests to check all the basic functions.
Following the dynamic testing on Line 1, RATP will test the trains' automatic control system and on-board audio-visual equipment on Line 14. Only then, and after the proper authorisations are in place, will these eight-car vehicles will enter service. The estimated date for this is at the end of 2019 and the beginning of 2020.
MP14 Rolling Stock
These new trains, part of Alstom's Metropolis platform, are two cars longer than the rolling stock they will replace on the line (six-car MP05 trains). Île-de-France Mobilités is fully funding this rolling stock order. In total, Alstom will deliver 72 new trains over a period of five years. The full cost of this order sits at just over 1 billion euros. Like their predecessors, the MP14 trains will be rubber-tyred.
The MP14 rolling stock will reduce energy consumption by 20 percent compared to the previous MP05 rolling stock. These new trains will also be more comfortable for passengers. For example, the noise levels inside the cars will be down by 40 percent. The seating design is more ergonomic and there are also seats specifically for passengers with reduced mobility.
The MP14 rolling stock will in time also run on Line 4 in a six-car configuration and on Line 11 in a five-car configuration with driver. Alstom will deliver these vehicles in 2021 and 2022 respectively.
Line 14 and the Grand Paris Express Project
The Grand Paris Express project encompasses the construction of four new metro lines as well as the extension of Line 11 and Line 14.
Line 14 will be extended northwards towards Saint-Denis Pleyel, to take pressure off Line 13. It will also be extended southwards towards Orly Airport. The increased capacity of the MP14 trains will be able to accommodate growing daily passenger numbers on the line resulting from these upgrades. Estimates suggest daily ridership will rise from 500,000 to 1 million.
Rolling Stock History on Line 14
Line 14 currently uses MP05 trains, which RATP ordered from Alstom in 2005. This original order was for 49 trains with an option for 10 more.
Prior to the MP05, Line 14 featured MP89 rolling stock. All three rolling stock types are rubber-tyred and have operated in a fully automated capacity on Line 14.