Doha Metro Red Line Starts Preview Services
Qatar – The Doha Metro Red Line has launched a preview service for the first part of the new Red Line.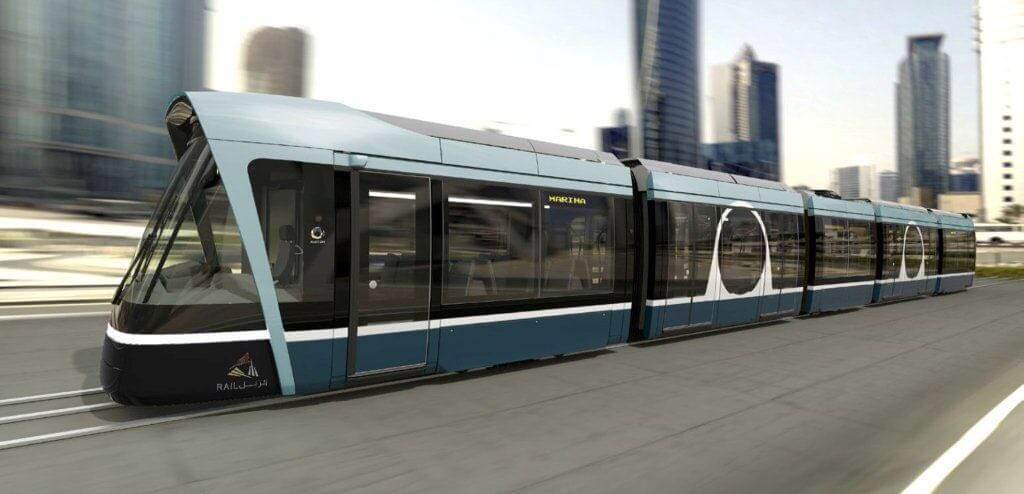 The Qatar Railways Company (Qatar Rail) started running preview services for the Red Line (also known as the Coastal Line) section between Al Qassar and Al Wakrah on 8 May. This service incorporates 13 of the 18 stations that will ultimately be part of the Red Line. There will be a train every six minutes with services running between 8am and 11pm on weekdays. To allow work on the line to continue, services will not run at weekends.
The original launch date for this service was 2020, putting this preview service almost a full year ahead of schedule. This move will be an important stage for testing the Doha Metro systems with passengers. This will allow the operator to examine the Red Line's performance prior to full services commencing on the network. One way in which Qatar Railways Company will do this is by collecting feedback from customers so that it can deliver the best-possible passenger experience.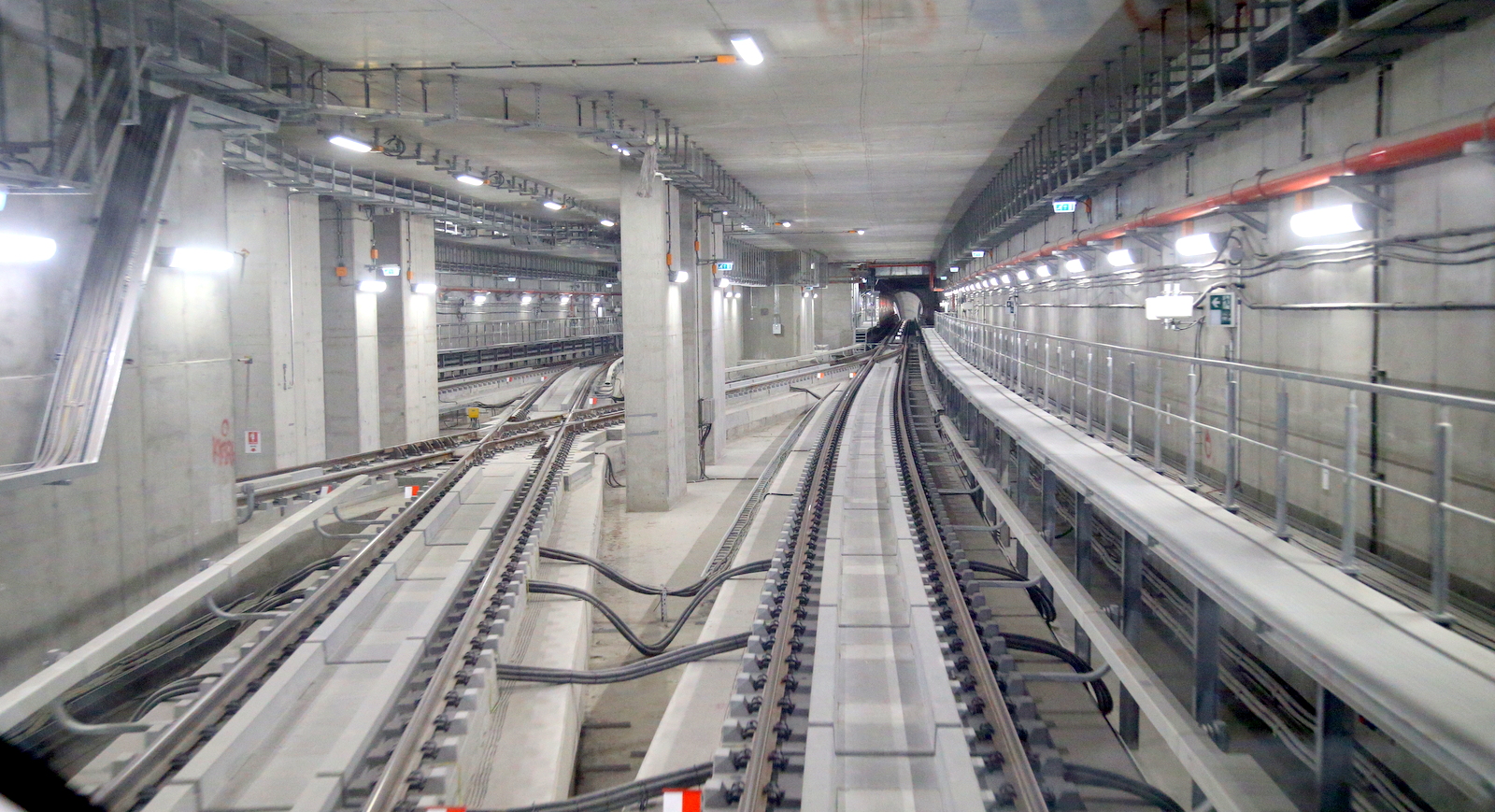 © Qatar Rail
Eng. Abdulla Saif Al Sulaiti, Chief of Service Delivery at Qatar Rail, said:
"The preview service, which is launched ahead of schedule, is a testament of the tremendous efforts carried out by Qatar Rail's executive teams and board of directors, as well as the continuous support of His Excellency the Prime Minister and the Minister of Interior, Sheikh Abdullah bin Nasser bin Khalifa Al Thani. Thanks to his continuous support and guidance, many achievements have been made ahead of schedule, and today we stand at a turning point as the project shifts from the development stage to the operational stage. The preview service is a major opportunity to measure the efficiency of the network and the services we provide. The outputs of the preview service are essential for us, and we will build on them as we prepare for the full opening of the network by 2020."
Ajlan Eid Al Enazi, Chief of Strategies and Business Development at Qatar Rail, said:
"Doha Metro is considered one of the most important pillars of Qatar's new integrated transport system. We invite everyone to experience the metro during this phase and to share with us their experience so that we can review the key factors that may affect our services in the future. We will develop solutions to address those factors to enhance the experience of passengers. It is also an opportunity for the public to get a closer look at the new transportation system, become familiar with it, and use it to help us build a customer base before the network is fully operational."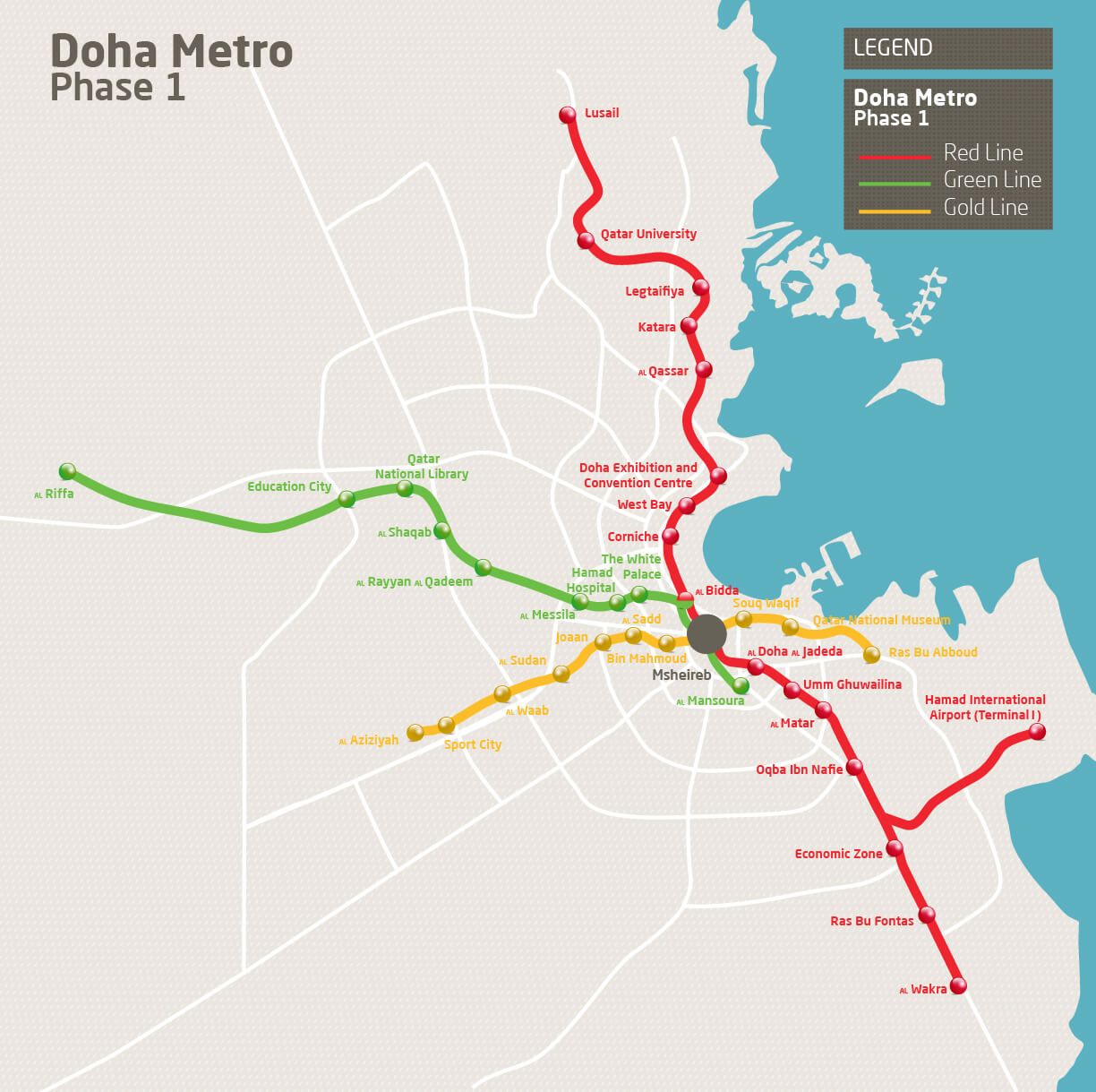 Doha Metro Ticketing and App
Following in-depth research, Qatar Rail has created several ticket categories, e.g. Limited Use, Gold Class and Standard, which are available for purchase through a number of different sales channels. Passengers will get a modern and low-cost service, making the Doha Metro accessible to everyone.
Qatar Rail has created a mobile app for its metro services. It wants passengers to register and create an account. They can then link their travel cards, use the app's journey planner, manage their trips, view a map of the network and see the current operational stations. Furthermore, passengers will have access to live updates on the website, via digital screens at the stations and on-board the trains.
Doha Metro Integration into the Transport Network
Qatar Rail will integrate its services with other transport modes. These include feeder bus services that will carry passengers to and from stations. It has also set up a number of partnerships with transport service providers so passengers have connecting options at a low cost.
Metro Link is a complimentary shuttle bus service that will now support Doha Metro's preview service, carrying passengers to and from metro stations.
Reducing Private Vehicles
Qatar Rail's integration with other transport modes to help passengers access metro stations is part of its wider aim to reduce people's dependence on private vehicles. As a result, it has also decided to limit the amount of car parking in stations. It has created drop off points, but even this option is limited at some stations.
Red Line Stations
The stations showcase the region's architectural identity by making use of 'vaulted spaces' which are reminiscent of traditional Bedouin tents. Further elements of the Qatari heritage in the new stations are Islamic and local art and 'pearl-effect' interiors.
All the stations are indoor stations and are air-conditioned. Each one is equipped with a customer service centre, a Gold Club office, a police booth, sex-segregated prayer areas, and accessible bathrooms. All stations are also fitted with CCTV cameras and will have a first aid room, ensuring passengers are safe and secure at all times.
Doha Metro: Some Stats
The Doha Metro is one of the fastest driverless trains in the world. In addition, it will be the fastest in the region. In fact, trains will reach 100km/h. The system will run 110 three-car trains. Of the three cars, two will be standard class, with 88 seats each. The remaining one will either be Gold class, at 16 seats, or Family class at 26 seats.