Alstom's first MP14 metro train has started carrying passengers on Line 14 in Paris, which currently connects Olympiades and Saint-Lazare.
Valérie Pécresse, President of the Île-de-France Region and of Île-de-France Mobilités, and Catherine Guillouard, CEO of RATP put the metro into service with Henri Poupart-Lafarge, Chair and CEO of Alstom, also attending the event.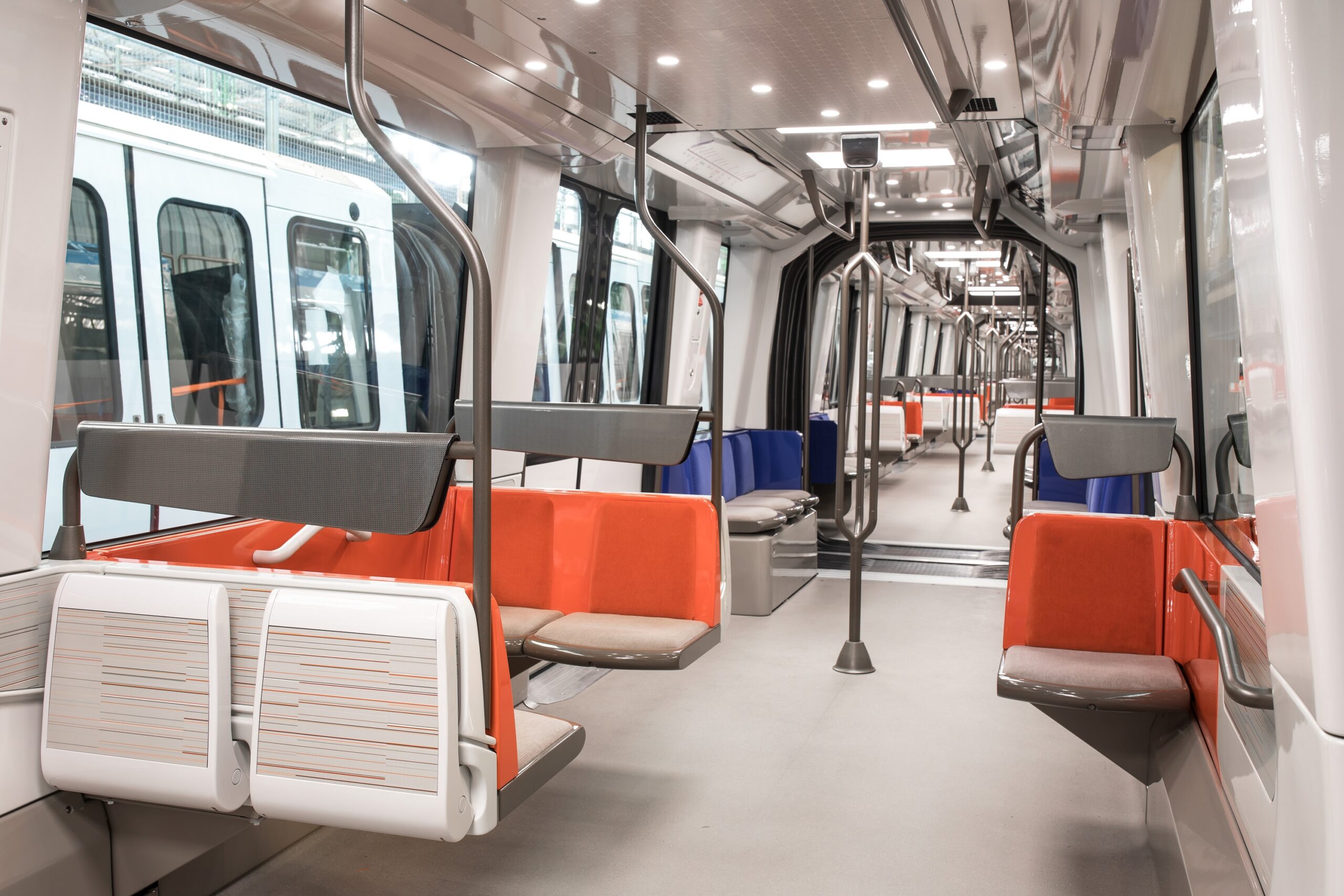 The MP14 is a rubber-tyred eight-car metro train.
"We are proud to see the MP14 metro running in Île-de-France after having designed and manufactured it in our centre of metro excellence in Valenciennes, with the contribution of seven other Alstom sites in France for the components. A project like MP14 will make it possible to ensure production at eight Alstom sites in France and its supplies until around 2026."
The seat design of the MP14 is based on the alcove principle, making them both sociable and providing privacy. There are large open spaces by the doors to make the metros accessible to all. The interior is lit by LEDs and the metros are also equipped with warm and cool ventilation to keep the ambient temperature pleasant throughout the year. The interior layout is modular, meaning it can be changed.
The MP14 has a fully electrical braking system, which recovers braking energy and puts it back into the system as electricity. It also limits the emission of fine particles caused by mechanical brakes. This design makes these metro train more energy efficient and cuts down on air pollution by up to 20 percent. These trains are 2dB quieter than their predecessors (a noise reduction of 40 percent) and they are 95 percent recyclable.
A total of 20 automated eight-car metro trains for line 14 will be delivered in 2021.
Alstom is currently in the pre-production and testing stage for the six-car automated metro trains for Line 4. It also has the contract to manufacture five-car metro trains for Line 11 and will commence manufacturing in Q4 of 2020. The qualification tests for these trains will take place in 2021.
Also read: