Alstom to Supply Chengdu Metro
Alstom has won a contract from Chengdu Metro Corp Ltd. for 288 metro cars for the new Chengdu Metro Line 3. The line is being built in three phases; the first phase is expected to being operating in August 2016. The contract is worth €40 million and relates to phase 2 and 3. It will begin a trial run in 2018. Line 3 will be 50km long with 37 stations, linking the suburbs of Chengdu to the city centre.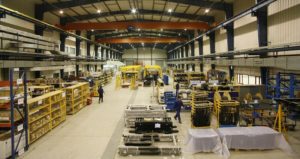 Alstom's Chinese joint venture SATEE (Shanghai Alstom Transport Electrical Equipment Co. Ltd.), will supply its metro traction system OptONIX, a reliable traction system developed to enhance operational performance and decrease life cycle cost. Alstom will also deliver the traction systems for 144 metro cars on Line 3. The traction systems for the three phases will be made by SATEE in China and Alstom in France and Belgium, with components supplied by Tarbes and software supplied by Charleroi. 
Ling Fang, Managing Director of China & East Asia, Alstom, said:
 "We are pleased to be awarded a new contract by the city of Chengdu to participate in the extension of its metro network, which will significantly shorten the commuting time of its passengers through a transport solution that is reliable, efficient and environmentally friendly. With the objective of developing greener transport solutions, the city of Chengdu can rely on Alstom's urban mobility solutions, and its proximity to China through its valuable local JV SATEE, to achieve this aim."
As a leading supplier of traction systems internationally, and with a strong presence in China, Alstom has equipped 750 metro cars on the Chengdu metro, and for 3,400 metro cars of 18 metro lines in 8 cities in China including Beijing, Shanghai, Nanjing, Qingdao and Hong Kong. Alstom and SATEE have worked together to equip traction for metro cars in China for more than 15 years.