Panama City Metro Line 2 Enters Commercial Service
The Panama Metro Line 2 Opening: Line 2 of the Panama Metro has commenced commercial operations.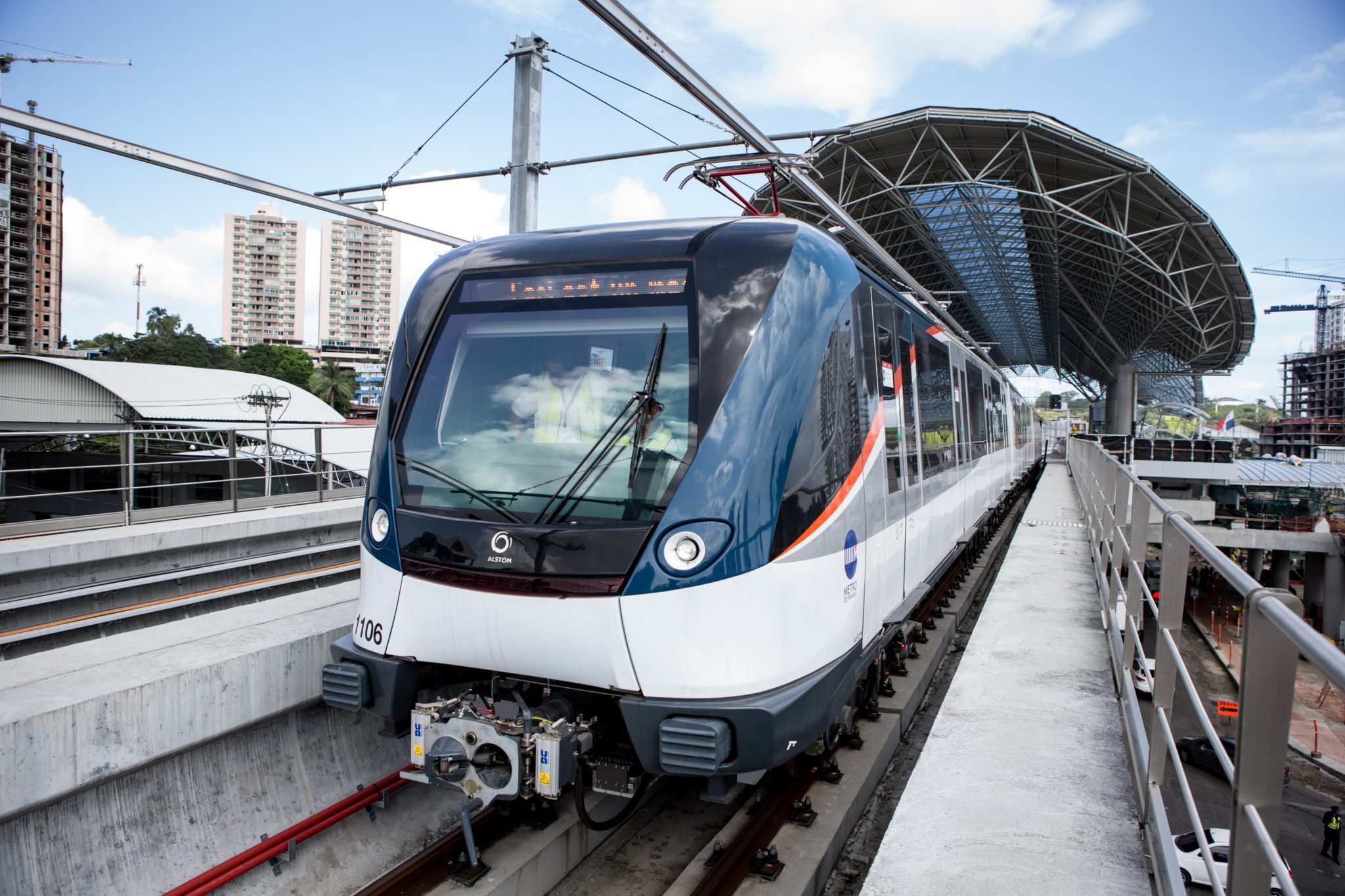 Alstom, which leads Grupo de Empresas (GdE) and Consorcio Linea 2 celebrated the event. GdE has been responsible for delivering an integrated metro system. It comprises 21 Metropolis trainsets, traction substations and Alstom's CBTC solution Urbalis. This system allows trains to run more frequently and at faster speeds in a completely safe manner.
In February 2019 Line 2 was temporary open during World Youth Day, with 12 trains operating on Line 2.
Ludovic d'Hauthuille, Managing Director, Alstom North Latin America, said:
"We are honored and grateful to be providing an integrated system that both improves the operation of the metro line and reduces the environmental impact. As the commercial service starts, these technologies will allow the residents of Panama to have a reliable, comfortable and environmentally friendly means of transportation in the city."
Hesop technology
Alstom's Hesop technology for reversible substations optimises energy consumption via the recovery and transfer of more than 99 percent of the energy generating by train braking. This energy is then fed into the electrical network of the stations to power services such as escalators, lights and the ventilation system. Other metros globally that feature Alstom's Hesop technology are e.g. Milan, Riyadh, London and Dubai.
Alstom Urbalis CBTC Solution
The Urbalis CBTC solution is a signalling technology for metro systems. Thanks to its ability to manage traffic, there will be a train every 90 seconds on Line 2 of the metro. This Alstom solution has also proved popular around the world, with installations including Mexico, Italy, Singapore and Canada.
Also read: