Alstom has signed a contract to manufacture 10 three-car Metropolis trains for operation on Line 1 of the Santo Domingo Metro in the Dominican Republic.
This 14.5 kilometre-long, 16-station-strong line was built to improve mobility along the capital city's north-central-south corridor.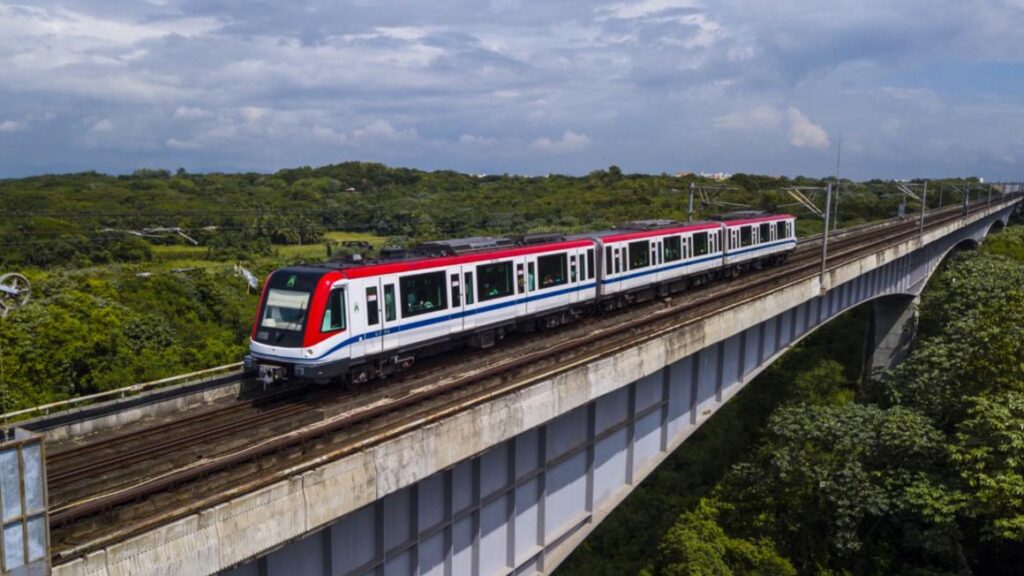 The new trains will be able to run in multiple units, coupled with each other or with those previously purchased from Alstom by the Dominican Republic's Oficina Para el Reordenamiento del Transporte (OPRET).
This provides the flexibility to adapt capacity in response to passenger demand.
The contract includes the supply of on-board signalling systems, and the vehicles will be manufactured at Alstom's Santa Perpetua plant in Barcelona, Spain.
"When we deliver the units of this new contract, fully financed by the French Development Agency AFD, OPRET will have a total of 64 Metropolis trains, all produced in Barcelona, operating on lines 1 and 2 of the Santo Domingo Metro.
"This will allow the operator to expand transport capacity with more modern trains, while guaranteeing a mass transport service that is safe, reliable and respectful to the environment."
The new trains will have similar appearance, functionality and features as those currently operating on the metro, including wide doors and aisles and low floors for optimal passenger flow.
New passenger-facing enhancements to the Metropolis trains include LED lighting and improvements to the passenger information and alert system.
The latest model also introduces a new driver's desk design that integrates with the other elements of the cabin and a state-of-the-art display unit for the driver.