Alstom has signed a contract to provide its Urbalis signalling system, 37 Metropolis trains and 20 years of maintenance services in Chile.
The new rolling stock and CBTC signalling system will improve capacity on the planned Line 7 on Santiago's Metro. The contract is worth in the region of 355 million euros.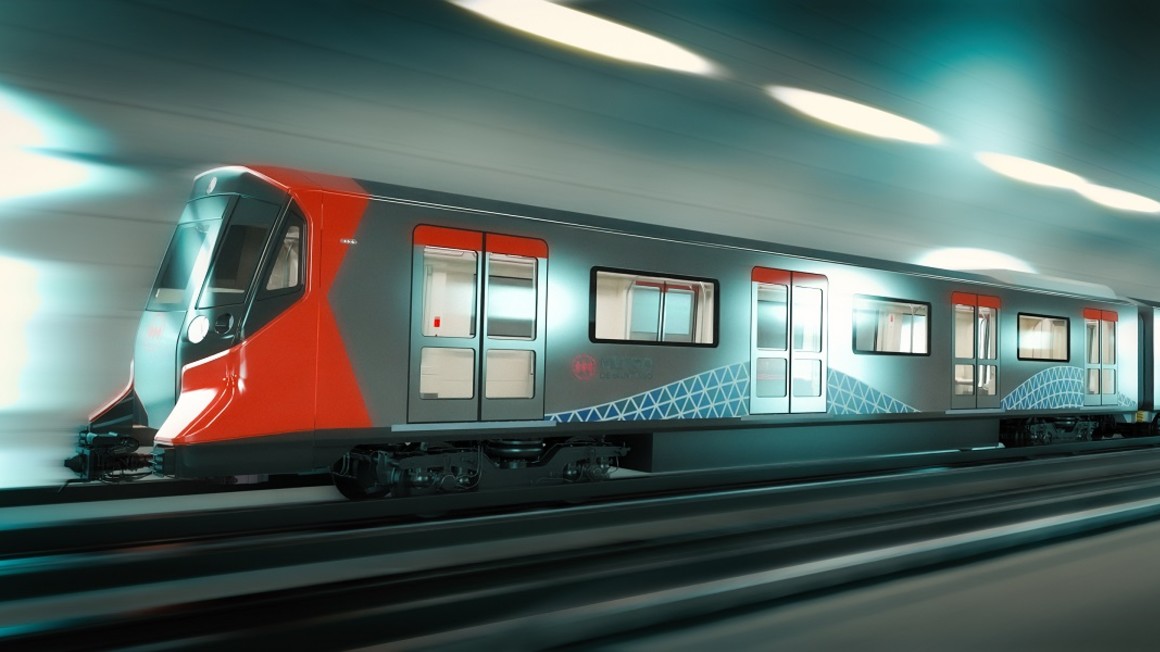 Line 7 is due to open in the capital in late 2027.
"This contract is validation of Alstom's smart and sustainable mobility innovations and advanced technology. Our trains and signalling system will improve not only the quality of mobility and transportation in Chile, by ensuring reliable, safe, and available transportation, but it will also provide the city of Santiago with an efficient environmentally-friendly alternative to road transport for millions of passengers."
Metropolis Trainsets
Each Metropolis trainset will measure 102m and have a capacity of up to 1,250 passengers. The metro trains will have four doors on either side and wide aisles and gangways between cars to optimise passenger movements. The automatic trains will be equipped with air-conditioning and a passenger information system that will dhow route and station information.
The trains will be manufactured at Alstom's Taubaté site in Brazil. The first cars should be delivered in 2025.
Urbalis Signalling System
Alstom's Urbalis CBTC signalling system will be equipped across the 26km of the line. With this system the headway between trains can be reduced, which allows more trains to operate on the system. As part of the contract, Alstom will also integrate rail cybersecurity measures to improve the protection of Line 7's train control systems for both the trains and the signalling equipment.
Santiago's Metro Line 7
Line 7 is currently under construction in the city. The 26km line will have 19 stations and cross through seven communes: Renca, Cerro Navia, Quinta Normal, Santiago, Providencia, Vitacura and Las Condes. Three of these will have access to the metro network for the first time.
Once operational, end-to-end travel on Line 7 is estimated at 37 minutes. To compare, the same journey by bus currently takes around 80 minutes. The total cost for Line 7 is 2.5 billion USD.