ABB's Enviline Energy Storage System (ESS) is being used by Metro Trains Melbourne (Metro) to capture, store and reuse latent energy created by its braking trains.
This has led to a 15% reduction in the operator's carbon emissions.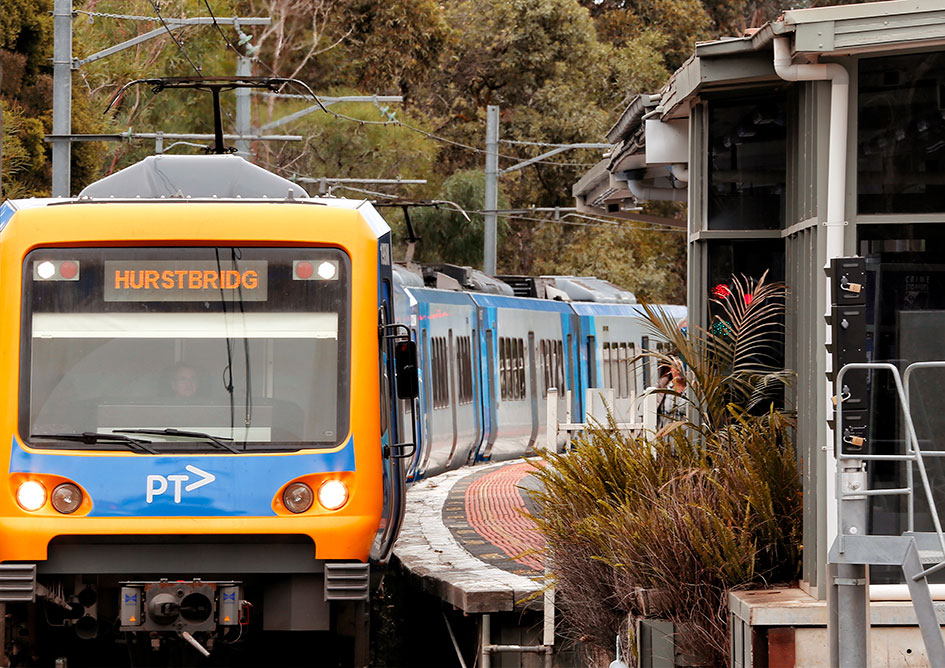 The system enables Metro to make more efficient use of electricity, increasing its sustainability and allowing it to add extra trains at a lower cost.
This is the first Australian application of the 1,500-volt DC ESS, which is being used as an alternative to building and connecting a new rectifier substation on Metro's Melbourne's Hurstbridge Line.
The ESS gathers energy from a braking train as it approaches a station, briefly stores it, then re-injects it into the train's power supply as it accelerates on its way. It can also return any surplus energy back to the grid.
This project came about as a way to resolve the problem of frequent voltage drops around Diamond Creek on the Hurstbridge Line. Metro wanted to ensure a smoother journey for passengers but also make it more viable to increase the frequency of trains on the line.
"Imagine electricity supply is like a piece of string. The longer the distance between substations, the looser that string gets until there's a real dip in between.
"The traditional solution is to put in another rectifier substation to improve that supply dip. Metro identified a business case to work with us on an energy-management solution."
ABB was awarded the project based on its strong presence in Australia and its experience in this area, as it has previously developed ESS solutions for 750V rail lines in America and Europe.
However, rail lines in Australia's southern states mainly run on 1,500V and so ABB began work to engineer a new version that would meet Metro's and regional standards.
Experts at ABB's Polish Technology Centre worked closely with the Australian engineering team to develop and test the 1,500V DC energy storage system with supercapacitor storage of 44 megajoules.
They also, on the request of Metro, redesigned the system to incorporate automatic earthing switches, adding an additional layer of safety.
The ESS was commissioned in the first half of 2021 and connected to the Hurtstbeidge Line's network towards the end of the year. In total the pilot project took three years to complete.
Metro is now closely looking at its network demand to see if there are other sections of its line that would benefit from the introduction of another Enville ESS.
A particular factor can affect the system's return on investment – it generates the most energy at stations where the train must substantially apply its brakes as it approaches the platform, so flat or curvy approaches will limit the energy generated.
However, in the right situations it can capture up to 30% of otherwise wasted energy, representing a significant saving on electricity otherwise drawn from the grid.
"And of course, if your line or network has the right conditions for 10 of these, you get 10 times the benefits."