The province of Ontario and City of Toronto have signed a revised agreement in principle (AIP) that has finalised the scope and vision of the SmartTrack Stations programme.
This is an important next step, as the initial proposal to make use of Metrolinx's GO rail infrastructure to remake Toronto's regional commuter service into an urban rapid transit network was shared back in 2014.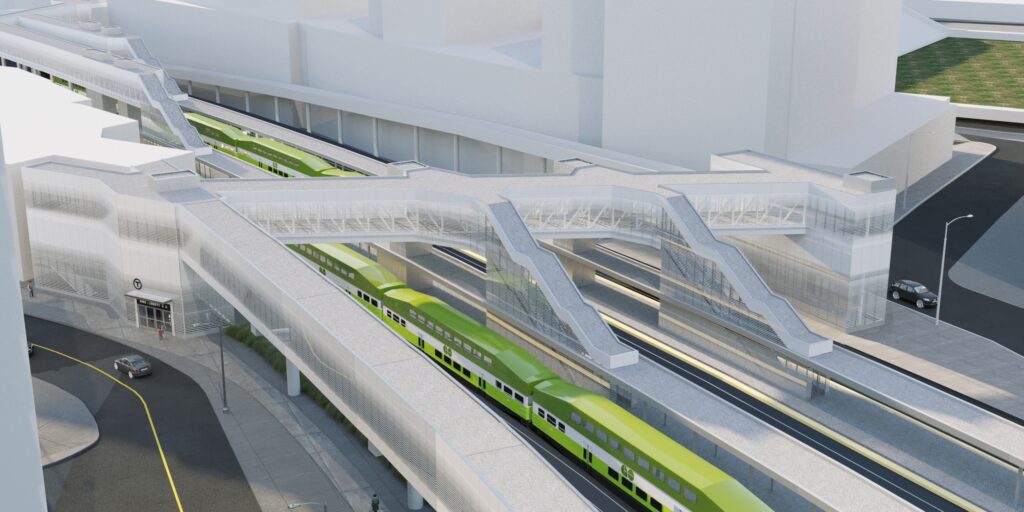 The revised AIP enables Metrolinx to move forward with four new GO stations around the city, built along three different GO lines.
A fifth interchange SmartTrack station, East Harbour, will be added on the Lakeshore East corridor with connections to the Ontario Line subway and future TTC streetcars. This will be delivered through a transit-oriented community process.
Funded by the City of Toronto and federal government, the five SmartTrack stations will join other new GO stations in Toronto including Park Lawn, Woodbine and Caledonia, as well as four new subway lines – Scarborough, Ontario Line, Yonge North, and the Eglinton Crosstown West Extension – plus two new light rail transit lines, Finch West and the Eglinton Crosstown.
"As travel patterns change, we know how important it is for Torontonians to be able to use transit to get around their city. In collaboration with the province of Ontario and the City of Toronto, we are pleased to enable the use of GO Transit's rail infrastructure to build stations that will further enhance this city's transit network.
"The signing of this AIP is a key step in ensuring people in Toronto get to where they need to go, better, faster, and easier."
Metrolinx is starting the procurement process for the Finch-Kennedy, St. Clair-Old Weston, King-Liberty and Bloor-Lansdowne SmartTrack stations.
Each station will be managed as an individual procurement and contract, and requests for proposals should be released this August and awarded in the autumn.
The new stations are expected to be built by 2026.
In other news, Metrolinx's order of 36 new GO train coaches from Alstom was completed this week.