CDPQ Infra has inaugurated the first segment of the Réseau express métropolitain (REM) automated urban rail system, which connects Brossard on Montreal's South Shore with Montreal's Central Station
This project, including the rolling stock and signalling for the automated metro, was delivered by the Alstom-led consortium, Groupe des partenaires pour la mobilité des Montréalais (Groupe PMM).
The consortium will also operate and maintain the entire REM system for a period of 30 years.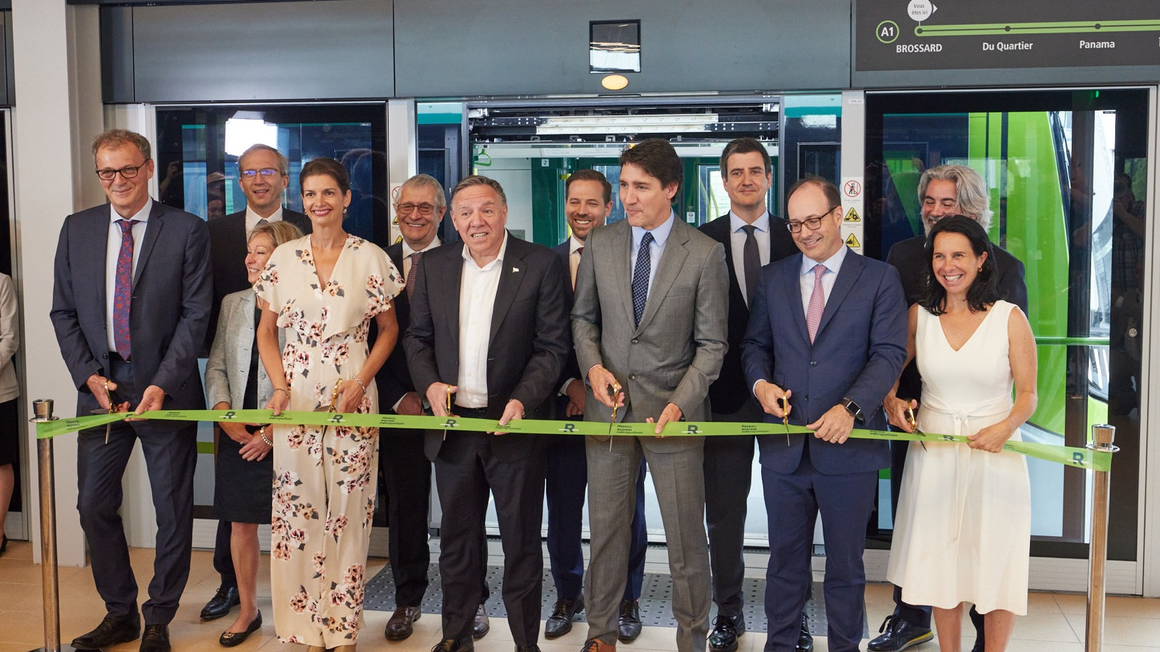 "Today marks the formal launch of our signature REM project. It is the first phase of a network that will transform sustainable mobility, catalyze new community developments in the Greater Montreal and have a significant economic impact for Québec as a whole. Led by the team at CDPQ Infra, alongside our partners, this has been a tremendous collaborative effort and we are thrilled to launch a world-class automated urban rail system that will benefit Quebecers for generations to come."
Upon completion, the REM will span 67 kilometres and will serve 26 stations connecting downtown Montreal to the South Shore, the North Shore, the West Island and Pierre Elliott Trudeau International Airport. It will operate for 20 hours and day, with trains arriving every 3 minutes 45 seconds during peak hours.
The first segment covers 17 kilometres and includes five stations.
80 Metropolis metro cars are operating on this segment, which commenced commercial service on 31 July.
"The REM not only provides the Greater Montreal Area with an additional sustainable transportation option to connect its communities, but also is a showcase for the latest in efficient and digital mobility technology in Québec and Alstom world-renowned expertise. I want to thank our talented employees who delivered high-quality, latest generation of rail mobility equipment and who will oversee the operation and maintenance of a system that will change the way we are moving people in the Greater Montreal Area."
Under this contract, Groupe PMM will supply a total of 212 Metropolis metro cars with Alstom's Urbalis GoA4 driverless and automated communications-based train control (CBTC) solution.
It will also provide Alstom's Iconis control centre solution, platform screen doors, Wi-Fi, cybersecurity, depot equipment and 30 years of operations and maintenance services. This will include the use of HealthHub for predictive maintenance and fleet management.