The Ontario government has announced that construction is now underway on the Confederation GO station in Hamilton.
The new station aims to help reduce gridlock and increase transit accessibility in Ontario, Canada. It will support a more integrated transit network and facilitate a future increase in GO rail services to Toronto and Niagara Falls.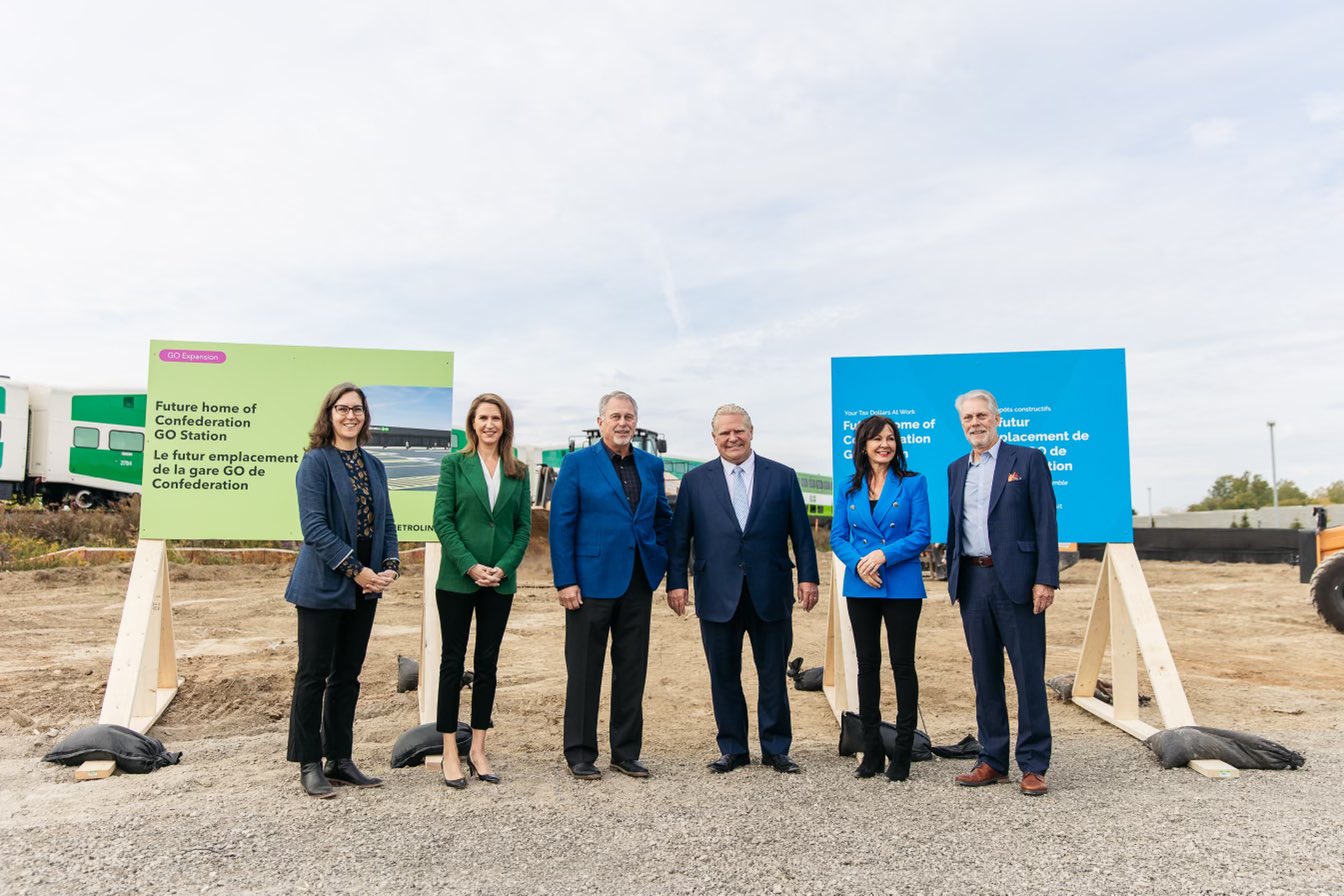 "Better connecting regions throughout the province has been a priority for our government and with this expansion of transit services into the City of Hamilton, we are delivering. Building Ontario through critical transit infrastructure projects, like Confederation GO station, is part of our plan to fight gridlock and reduce emissions, while connecting more people to jobs and housing."
GO Rail is expected to become one of the busiest railways in North America, with over 200 million annual riders by 2055.
As an estimated 122,500 people and 63,900 jobs will be located within 5 kilometres of Confederation GO Station by 2041, the new station is a key component of Metrolinx's GO Expansion Programme.
"Hamilton has seen significant growth as a destination to live, work, and play in, which requires more transit options to support residents and visitors alike. We are extremely pleased to see the Government of Ontario and Metrolinx prioritise the building of the Confederation GO station, which will better link East Hamilton, Stoney Creek and the entire Golden Horseshoe area with more choice and better access to and from our community."
The Confederation GO Station will include a fully accessible island platform, a pedestrian tunnel and entrance building and  a pick-up and drop-off zone with space for 15 vehicles.
It will also provide 150 parking spaces, bike racks and direct pedestrian stair access from the platform to Centennial Parkway.