The Samuel de Champlain Bridge in Quebec, Canada opened to light rail traffic for the first time on 27 July 2022.
This bridge will be part of Montreal's upcoming Réseau express métropolitain (REM) light rail network.
The bridge opened to pedestrians and road vehicles three years ago.
The Samuel de Champlain Bridge is now a multimodal crossing connecting the cities of Brossard and Montreal. It is 3.4 kilometres long with three decks and is one of the widest bridges in the world, its deck width being 50m. Two of the bridge's decks are for road vehicles as well as buses, pedestrians and cyclists, while one deck will be dedicated to the REM network.
Systra's IBT and SYSTRA Canada teams together with T.Y. Lin are now working on the certification of the bridge's tracks.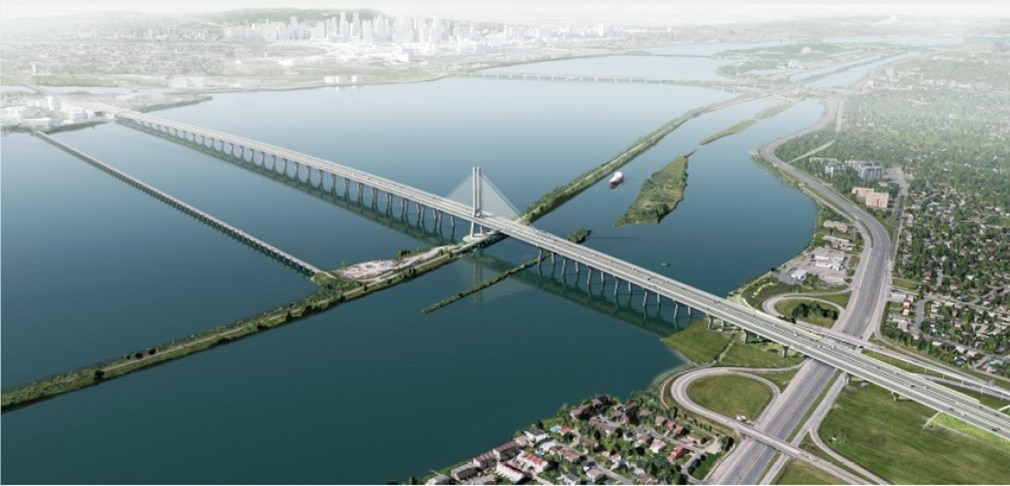 SYSTRA IBT, T.Y. Lin and SNC Lavalin worked on the construction of the bridge.
This bridge forms part of the REM rail network under construction in Montreal that when completed will measure 67km and serve 26 stations in the greater metropolitan area using driverless automatic Alstom Metropolis trains.
The South Shore section will be the first of three phased openings of the network and is due to become operational in December 2022. This section will feature three stations – Panama, Du Quartier and Bossard. The Samuel De Champlain Bridge connects the city of Bossard to Montreal across the St. Lawrence River, specifically to Île-des-Soeurs station.
Once fully built, the REM system will improve connectivity in Montreal and will provide a transport link to Montréal-Pierre Elliott Trudeau International Airport and Downtown Montreal.