Toronto Subway Extension Officially Opens to Public
A new line with six brand new stations has opened on Toronto's subway network – the Toronto-York Spadina Subway extension. Toronto Transit Commission (TTC) celebrated the milestone by offering passengers free travel on the entire TTC network.
The Toronto subway extension's opening was preceded by a ribbon cutting ceremony on Friday 15, with Toronto Transit Commission's (TTC) Chairman Josh Colle and TTC CEO Andy Byford, in the presence of Canadian Prime Minister Justin Trudeau, Ontario Minister of Transportation, Steven Del Duca, and Toronto Mayor John Tory.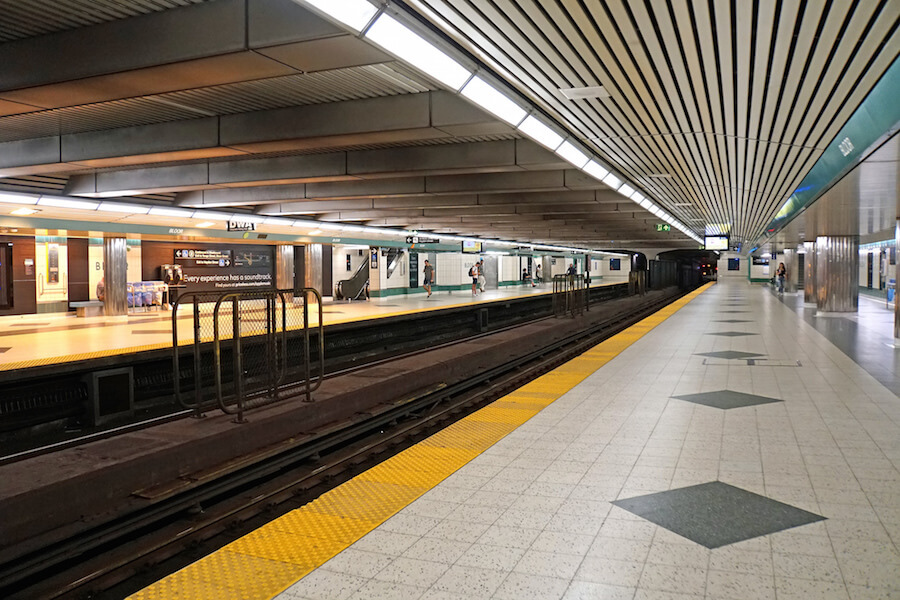 Alstom's Signalling System
Alstom's Urbalis 400 communications-based train control (CBTC) solution is the train control and signalling system behind Toronto York Spadina Subway Extension (TYSSE), an 8.6 km extension of Line 1 Yonge-University.
The commissioning of Urbalis 400 on TYSSE is one phase of the Line 1 Yonge-University signalling project that was conferred to Alstom by TTC in 2009 with a scope increase in 2015, and marks the first time that such an innovative radio-based CBTC system enters into commercial service on a metro line in Canada. The complete project scope includes the replacement of the relay-based interlocking on Line 1, and the deployment of CBTC across all of Line 1, including the TYSSE green field extension area, as well as control centre updates. Project activities include replacing the current track circuit system with an axle counter-based detection system, and installing CBTC equipment on-board on more than 80 subway cars.
Alstom's Urbalis solution will help TTC not only reduce headways and provide for 25% additional line capacity, but also increase operational performance and reliability. The entire line, on which some of the original signalling equipment dates back to 1954, is expected to be fitted with CBTC by 2019.
Smart Mobility Solutions for Greater Toronto and Hamilton
Alstom is committed to delivering smart mobility solutions to the Greater Toronto and Hamilton area, and in addition to the project with the TTC, Alstom is currently executing projects to supply Metrolinx with a new Iconis control centre to integrate the GO Transit network into a single, centralized facility, a new signalling system for the Union Station Rail Corridor, and 61 Citadis Spirit light rail vehicles.
Angelo Guercioni, Managing Director of Alstom Canada, said:
"Alstom is very pleased to be part of this unique project and to support the TTC in their commitment to passengers with improved service, namely faster and more reliable travel on the busiest line of the system"

"This is just the first step in modernizing the signalling system and bringing state-of-the-art signalling technology to TTC operations. Our team remains at the ready to continue to deliver the performance expected of us and to resignal the entire Line 1."
Original article © Alstom.
FOR ALL THE LATEST INFORMATION, NEWS, IMAGES, VIDEOS AND ARTICLES ON ALL ASPECTS OF SIGNALLING AND TRAIN CONTROL, PLEASE CLICK HERE.