Canadian Pacific Kansas City (CPKC) has ordered 18 additional 200kW fuel cell engines from Ballard Power Systems to expand its Hydrogen Locomotive Program.
The new fuel cell engines are planned for delivery in 2023. They will join the 20 fuel cell engines already supplied to the operator for use in various types of locomotives.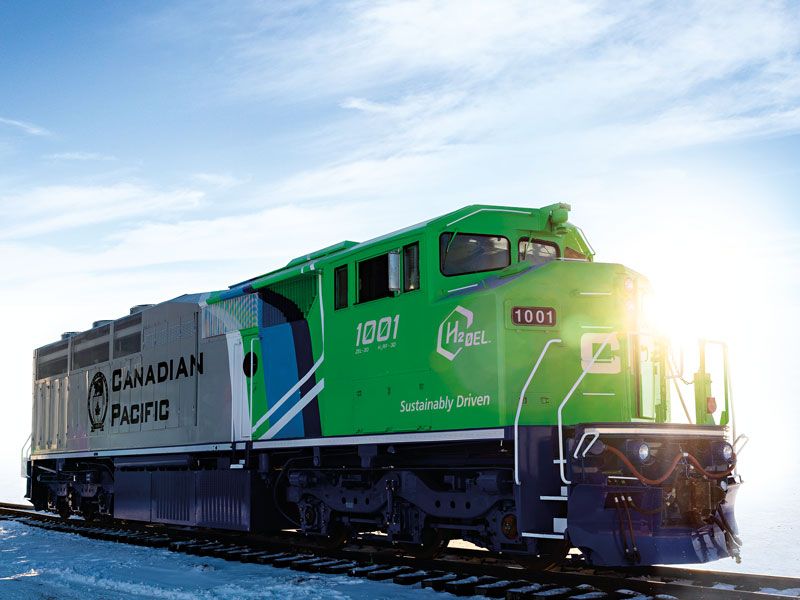 Existing CPKC locomotives equipped with Ballard's hydrogen fuel cell technology successfully completed field testing in 2022 and early 2023.
The first of these prototypes, built by Canadian Pacific (CP), made its first movement under its own power in late 2021. It then made its first revenue moves in 2022 and has now accumulated more than 1,000 miles of testing in revenue service.
CPKC has also deployed a second hydrogen locomotive for testing in terminal operations, which is expected to enter service later in 2023.
"Our hydrogen locomotive program has the potential to significantly reduce greenhouse gas emissions from locomotive operations, supporting the transition to a lower-carbon future in the freight rail sector. We are excited to expand the development of these pioneering zero-emission locomotives with collaborators like Ballard."
This announcement builds upon a collaboration between CPKC and CSX Corporation to build and develop hydrogen locomotive conversion kits for diesel-electric locomotives.
As an initial step in this project, CSX plans to convert one of its diesel locomotives using a hydrogen conversion kit developed by CPKC.