Alstom has concluded the successful demonstration of the first hydrogen-powered train to provide commercial service in North America.
Throughout the project, which took place between mid-June and the end of September 2023, Alstom's Coradia iLint hydrogen-powered train transported more than 10,000 passengers across 10,660 kilometres in Québec, Canada.
By operating under the power of green hydrogen, the train helped to save approximately 8,400 litres of diesel and prevented the emission of 22 tonnes of CO2.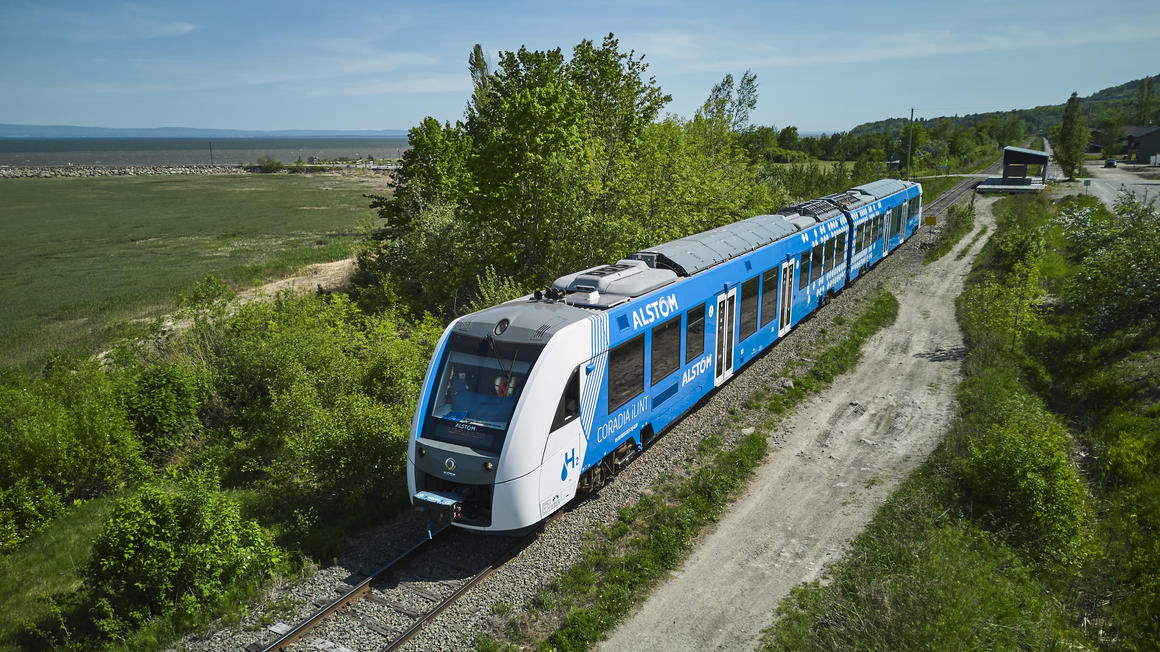 Alstom and its partners will now use the results of this pilot to plan the next steps in establishing a safe and efficient H2 ecosystem for transportation in North America.
"This summer, we demonstrated that hydrogen trains can be an attractive, safe and viable alternative to diesel on non-electrified lines and that we can do it right here in North America.
"Alstom has clearly taken the lead in supporting rail operators and authorities in their environmental transformation, thanks to its unmatched portfolio of green solutions and its ability to bring together the best players in the industry."
Currently, just 1% of the North American rail network is electrified. Hydrogen technology is therefore considered a key factor in decarbonising operations.
Alstom has reported that its demonstration has resulted in the following key takeaways:
Hydrogen-powered trains are safe and reliable if a robust hydrogen ecosystem is available to provide fuel
Hydrogen-powered mobility requires an agile and reliable hydrogen fuel production and distribution system
To unlock the benefits of hydrogen-powered trains, North American decision-makers will need to adapt outdated regulatory standards
As the ecosystem matures, new jobs will be created that will require new skillsets
Alstom is analysing the results of the demonstration project in partnership with the Hydrogen Research Institute of the Université du Québec à Trois-Rivières. A final report will be published for public authorities in early 2024.
The demonstration project was conducted in partnership with Train de Charlevoix/Réseau Charlevoix, Harnois Énergies, HTEC and Accelera by Cummins. The project was also authorised and supported by the Government of Québec.