Suppliers Needed for VIA Rail Fleet Replacement Programme
Canada's national passenger rail service, VIA Rail, is undergoing a fleet replacement programme. It has selected Siemens Canada to manufacture its new rolling stock for the Quebec City-Windsor line. Now Siemens Canada is looking for suppliers wishing to be involved. Siemens has set up procurement offices in three Canadian cities: Montreal, Quebec City and Oakville (Ontario). The goal, Siemens says, is to get 20 percent of supplies and services from Canada.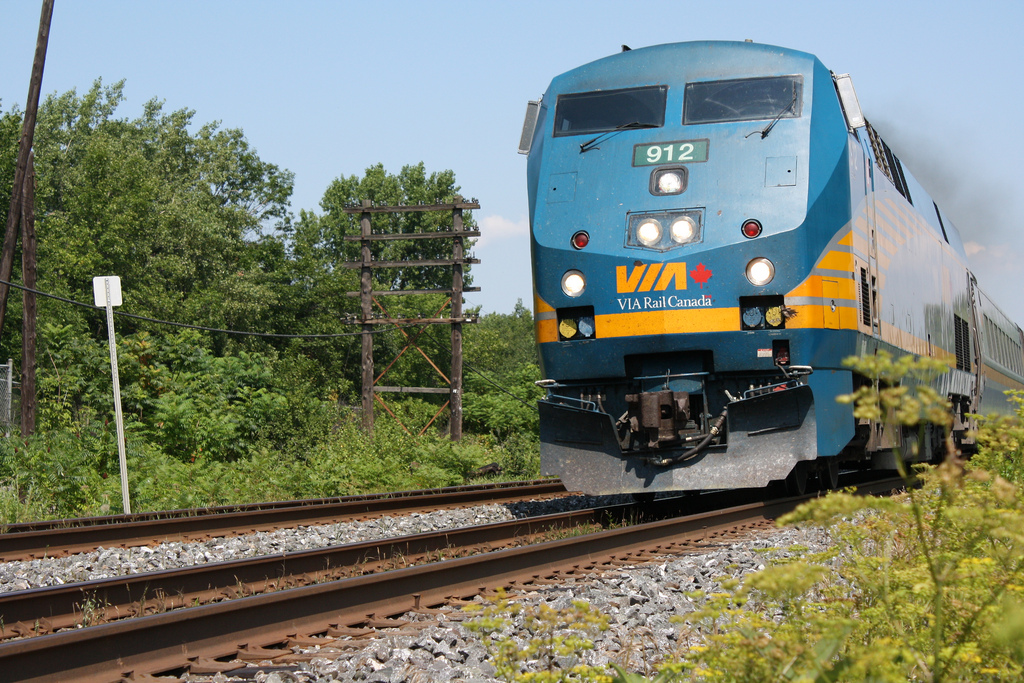 Railway Supplier Categories Required
In particular, Siemens Canada is looking for suppliers working in the following areas: electrical supplies, mechanical supplies, and technical services as well as spare parts.
Procurement Process
Siemens Canada will select suppliers based on the total cost of ownership, the quality of the product and the delivery schedule. Interested suppliers wishing to be shortlisted should fill in the Supplier Application Form.
All applications should be in by 11 March 2019. However, suppliers who for some reason cannot make this deadline are able to email Siemens Canada for an extension. Whether or not such an extension is granted will depend on the case. 
Following the applications, Siemens will invite the shortlisted suppliers to participate in a Siemens Canada Supplier Day. At this event the rolling stock manufacturer will discuss the project, schedule and timeline further. It will also address additional opportunities down the line. Beneficially, Siemens will consider qualified applicants for future projects too.
VIA Rail Fleet Replacement Programme
VIA Rail has some very old trains in its fleet. Some of them are approaching 70 years of age. Consequently, most of its cars are reaching the end of their service life. VIA Rail plans to take a section of its current fleet out of service in 2019. Therefore it is very important that Siemens delivers the new rolling stock on time in order to keep up current service levels and jobs in the Quebec City-Windsor corridor.
VIA Rail announced that it had selected Siemens Canada to perform the fleet replacement works. This contract is worth 989 million Canadian dollars (661 million euros). In total, it encompasses 32 trainsets.
In 2022 then, these new Siemens trains will enter service, giving millions of VIA Rail customers access to modern, comfortable trains. They will also offer additional space to passengers with reduced mobility. And of course they will come with the latest technology to make them more fuel-efficient and green.
Quebec City-Windsor Corridor Rolling Stock Specs
Passengers will benefit from facilities such as LED lighting, USB ports, wide seats, quiet zones, bicycle storage and flexible luggage space. Passengers with reduced mobility will have multiple spaces provided for them. Furthermore, the seats will also be numbered in braille. There will be at-seat emergency call buttons, accessible toilets and an integrated mobility device lift on each train.
The locomotive engines will meet EPA – Tier 4 emission standards. Improved safety features will be another benefit of the upgraded rolling stock. From an efficiency perspective, the trains' bi-directional nature will reduce operating costs while at the same time increasing capacity.
VIA Rail expects the trains to have a 30-year lifespan. During that time qualified VIA Rail employees in the company's maintenance centres in Montreal and Toronto will ensure their maintenance. In addition, a 15-year Technical Services and Spares Supply Agreement (TSSSA) worth 23.7 million CAD annually (15.8 million euros) will support these maintenance works.
Further VIA Rail modernisation contracts have gone to Bombardier Transportation, Cad Railway Industries and Rail GD.