Infrastructure Ontario and Metrolinx have awarded a 6 billion CAD contract to Ontario Transit Group to design, build and finance the Ontario Line Southern Civil, Stations and Tunnel (South Civil) package.
The Ontario Line will be a 15.6-kilometre rapid transit line between the Ontario Science Centre and Exhibition/Ontario Place in Toronto, serving 15 stations.
This fixed-price contract for the project includes 5.5 billion CAD for capital costs and 0.5 billion CAD for financing and transaction costs.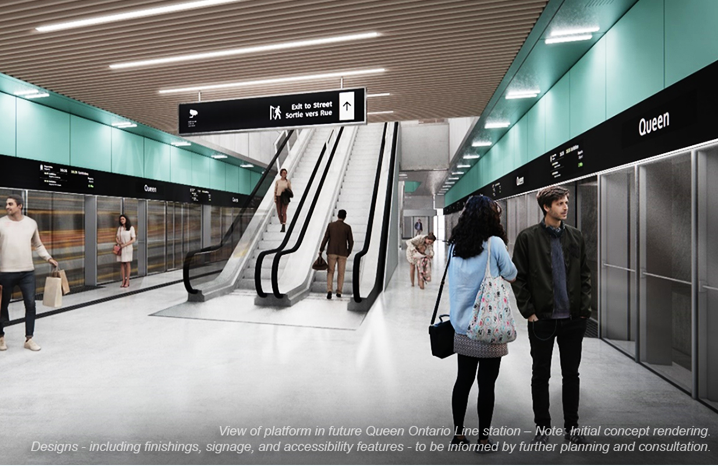 Within the Ontario Transit Group team, a Ferrovial—VINCI joint venture has been appointed as the applicant lead.
The design team will be comprised of AECOM Canada, COWI North America, GHD Limited and SENER Group, while the construction team includes Ferrovial Construction Canada and Janin Atlas.
In addition, Agentis Capital will be the team's financial advisor.
Major works are set to commence in early 2023 and the South Civil contract is expected to be completed in 2030.
The Ontario Line South Civil design-build-finance package includes:
A six-kilometre tunnel and associated tunnelling works from Exhibition to Don Yard portal
Groundworks to build the tunnels and stations
Utility and conduit works
Guideway structures and facilities to prepare for the track structure
One above-ground station to be integrated with the existing GO Transit Exhibition Station
Two underground stations to be integrated with the existing TTC Osgoode and Queen subway stations
Four additional underground stations