Toronto Transit Commission Begins Testing Service on Line 1 Extension
The Toronto Transit Commission (TTC) has entered the final stages of testing on the Line 1 extension with the beginning of so-called 'ghost services' between Sheppard West and Vaughan Metropolitan Centre stations.
Until full service starts on December 17, 'ghost' trains will off-load customers at Sheppard West Station then continue north, stopping at all new stations. From Vaughan Metropolitan Centre Station, trains will return south, simulate regular service and pick up customers at Sheppard West Station on its way to Finch Station.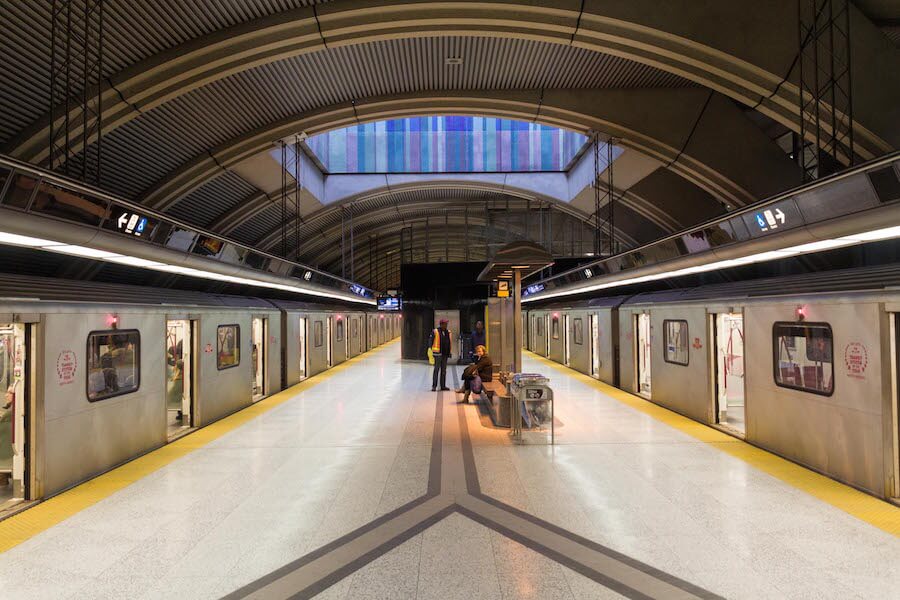 Toronto-York Spadina Subway Extension
This testing gets the TTC closer to the completion of the 8.6 kilometre extension as the TTC prepares to operate both an extension to Line 1 and introduce a state of the art signalling system – the first in Canada.
TTC operators will use the next three weeks to become familiar with the extension and its new features like ATC, ensuring service is reliable when the extension opens. Trips will also be timed for service planning purposes and, if needed, adjusted to maintain service levels.
New Features
The way customers board and exit trains at Sheppard West is also changing. Customers will exit on the northbound side of the platform and only be able to board on the southbound side. Station staff will set up barricades and direct customers to help them adjust to the change.
The Line 1 extension features six, modern, bright, energy-efficient stations all equipped with the TTC's new fare gates with PRESTO. It is the first time a TTC subway will cross regional municipal boundaries.
The extension is jointly funded by the government of Canada, province of Ontario, the City of Toronto and the Regional Municipality of York.
Original article © TTC.
FOR ALL THE LATEST INFORMATION, NEWS, IMAGES, VIDEOS AND ARTICLES ON ALL ASPECTS OF RAILWAY SERVICES, PLEASE CLICK HERE.