Tunnel excavation will now begin on Vancouver's Broadway Subway project.
This will extend the city's Millennium Line by 5.7 kilometres from VCC-Clark Station to Broadway and Arbutus, providing faster, more convenient travel options.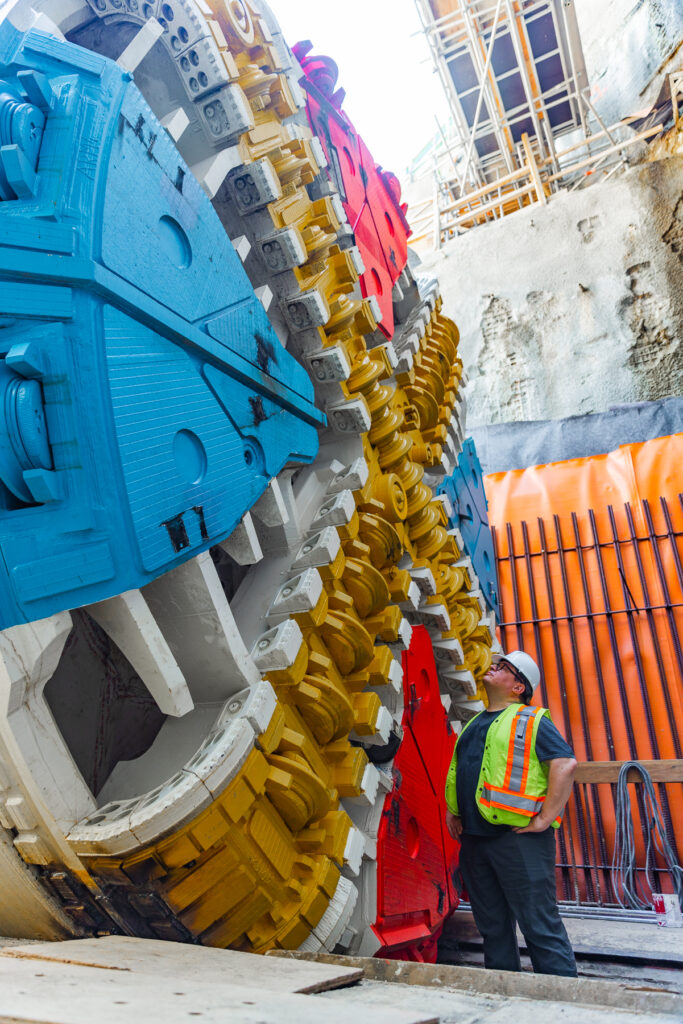 Two cylindrical tunnel-boring machines (TBM), named after influential British Columbian women, will tunnel from the Great Northern Way-Emily Carr Station to the site of the future Arbutus Station.
In preparation for their arrival, tunnel liner rings manufactured in Nanaimo were transported to the construction site while crews built the concrete base slab and assembled the conveyor system to transport the excavated material out of the tunnel.
Each TBM is six metres in diameter and weighs approximately one million kilograms. They are expected to take roughly one year to carve out the extension's inbound and outbound tunnels.
The first to begin operation is Elsie, named after Elizabeth 'Elsie' MacGil, the world's first woman aeronautical engineer and professional aircraft designer.
The second, named Phyllis after nurse and mountaineer Phyllis Munday, is currently being assembled and is expected to begin operating this winter.
"The Broadway Subway will be a game changer for commuters on one of the busiest corridors in Metro Vancouver.
"This major milestone brings us one step closer to opening a vital zero-emission rapid transit connection that will move approximately 150,000 people per day, reduce congestion and lower greenhouse gas emissions."
Once tunnel boring finishes, crews will complete construction of the six new underground stations and install the train tracks and supporting systems.
Work is also currently progressing on the elevated guideway and station locations along the line, including relocating utilities, building traffic decks and excavation.
Once the Broadway Subway opens, a trip from VCC-Clark to Arbutus Station will take 11 minutes, saving the average commuter around 30 minutes a day.