Alstom has announced that it will conduct a passenger service demonstration project for its Coradia iLint hydrogen-powered train on the Réseau Charlevoix rail network in Quebec, Canada.
During summer 2023, the Coradia iLint will carry passengers along the St. Lawrence River, between Parc de la Chute-Montmorency and Baie-St-Paul. It will be powered by 'green hydrogen' produced at Harnois Énergies' Quebec City site.
Alstom will lead this project in partnership with the Government of Quebec, Chemin de fer Charlevoix, Train de Charlevoix, Harnois Énergies and HTEC.
This will make the province of Quebec  the first jurisdiction in the Americas to run a train with 'green hydrogen' that produces zero direct emissions.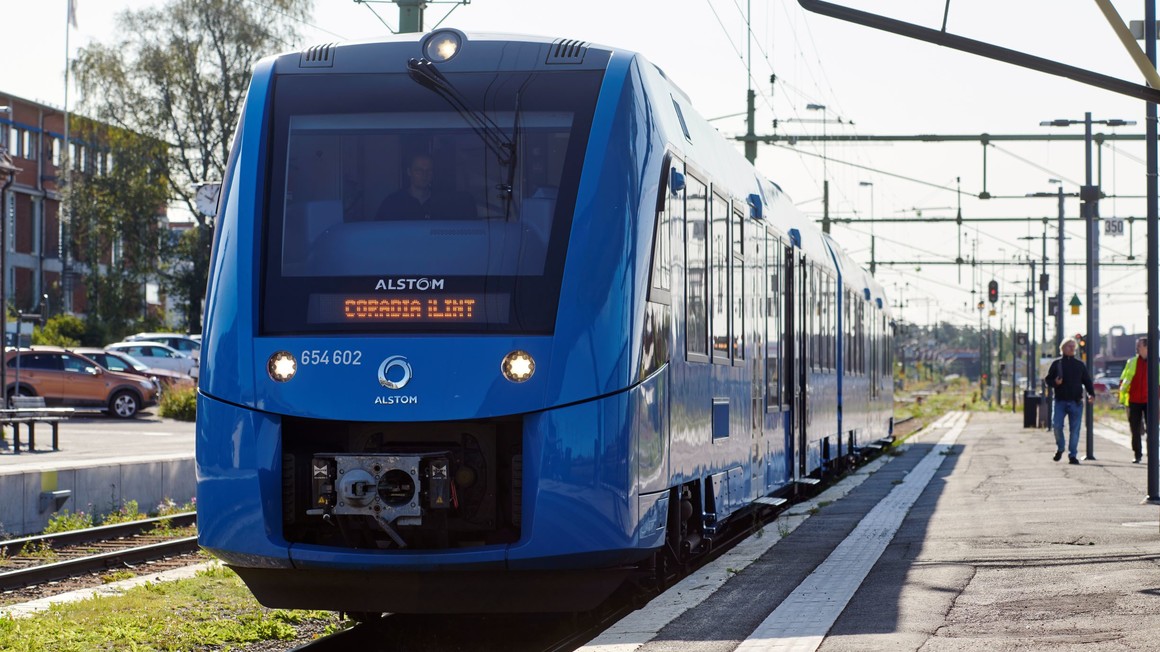 By operating the train with passengers on board, Alstom aims to explore how hydrogen propulsion technology can be developed and scaled in the North American market.
This project is the first mandate of Alstom's new innovation centre in Saint-Bruno-de-Montarville, Quebec.
"Quebec is positioning itself as a centre of expertise in sustainable transportation on the continent. Promising innovations such as Alstom's will not only help us achieve our ambitious climate change targets, but they will also be able to be exported elsewhere in the world. I am convinced that our nation has everything it takes to become one of the international leaders in the green economy!"
The Coradia iLint first entered commercial service in Germany in 2018 and has since travelled more than 220,000 kilometres in eight European countries.
On 15 September 2022, it travelled a record distance of 1,175 kilometres without refuelling.
"As early as 2018, Alstom was the first to put a hydrogen train into service in Europe and we aim to be the first in the Americas as well.
"With only 1% of the networks electrified in our region, this technology will provide an alternative to diesel. This project will demonstrate our capabilities to provide more sustainable mobility solutions to customers, agencies and operators, as well as to passengers. It will also provide an extraordinary showcase for Quebec's developing green hydrogen ecosystem."