Canadian Pacific (CP) and Kansas City Southern (KCS) have officially combined to create Canadian Pacific Kansas City (CPKC).
This move follows authorisation from the US Surface Transportation Board (STB) for the companies to create the first single-line railway connecting Canada, the US and Mexico.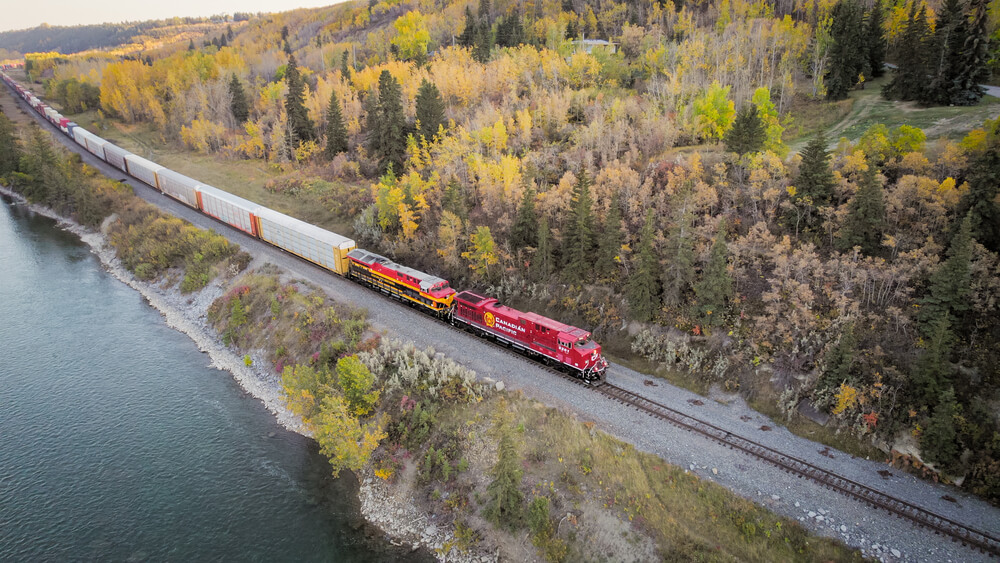 On 14 April, the creation of CPKC was officially marked with a celebration, and a ceremonial Final Spike was driven into the ground at the only place where the CP and KCS railroads meet.
In addition, ground was broken on a new yard office that will be the future location of CPKC's US operations centre.
"Today, we celebrate this historic combination creating a truly unique single-line rail network that begins a new chapter of railroad history in North America. As we mark this once-in-a-lifetime occasion by driving the Final Spike in Kansas City, Missouri, where CP and KCS come together, we stand ready to bring new competition into the North American rail industry at a time when our supply chains have never needed it more.
"This unmatched CPKC network will give our customers new options and expanded reach to more markets as we provide reliable rail service, take trucks off public roads and raise the bar on rail safety by expanding CP's industry-leading safety practices."
CP completed its 31 billion USD acquisition of KCS on 14 December 2021, but the two companies continued to act independently, with KCS shares placed in a voting trust.
Now, following STB approval, the KCS shares have been transferred to an affiliate of CP, and KCS has been formally integrated into CPKC.
Despite this acquisition, CPKC remains the smallest of the six US Class 1 railroads by revenue. However, the combined company now has a larger and more competitive network, operating approximately 20,000 miles of rail.