The governments of Canada and Manitoba have announced they will provide the Arctic Gateway Group with up to 147.6 million USD (145.32m EUR) of funding over the next two years.
This group, a partnership between the 41 First Nation and Bayline communities, owns and operates the Hudson Bay Railway.
This is the only affordable year-round, all-weather mode of transportation for both passenger and freight trains to access several northern Manitoba communities, and is therefore essential for supply chains, local food security and regional connectivity.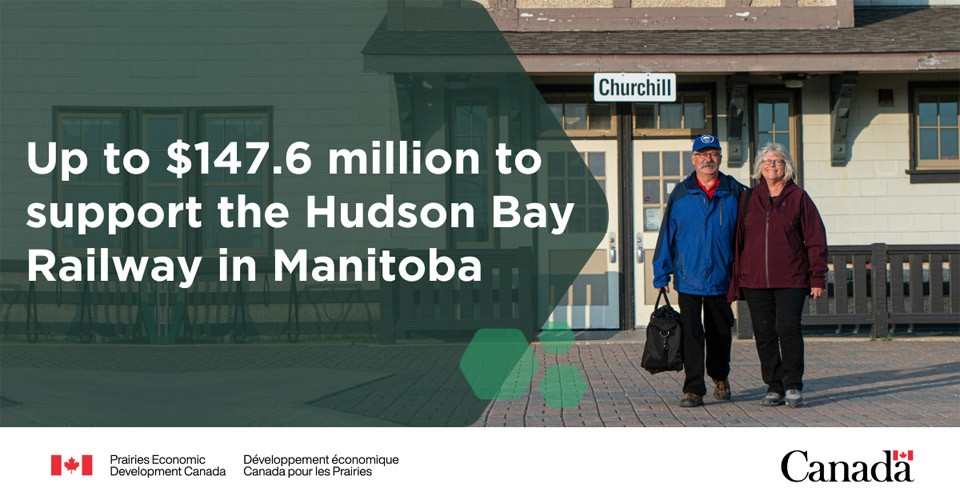 The government of Canada will invest up to an additional 60 m USD (59.08m EUR) on top of its existing support of the Arctic Gateway Group over the next two years, while the Manitoba government will invest up to 73.8m USD (72.67m EUR).
"Manitoba is open for business and this historic announcement supports our Look North strategy to unleash the economic potential of the north, for the benefit of all Manitobans.
"Enhancing the Hudson Bay Railway – a vital transportation artery in the north – supports our vision for a strategic northern transportation corridor that could one day provide Western Canada's exporters from Hudson Bay to the Rocky Mountains with secure access to global markets."
This investment will be used not only to support the operation and maintenance of the railway, but also to undertake key upgrades.
"I'm proud to thank our government and indigenous partners on this historic investment in the Hudson Bay Rail Line and Port of Churchill.
"Today marks an important milestone in advancing our vision to restore a true Arctic gateway and northern trade corridor through Canada's only rail connected, deep-sea Arctic port."