The first Alstom light rail vehicle (LRV) has arrived at the Finch West Maintenance and Storage Facility (MSF) in Toronto from Alstom's plant in Brampton.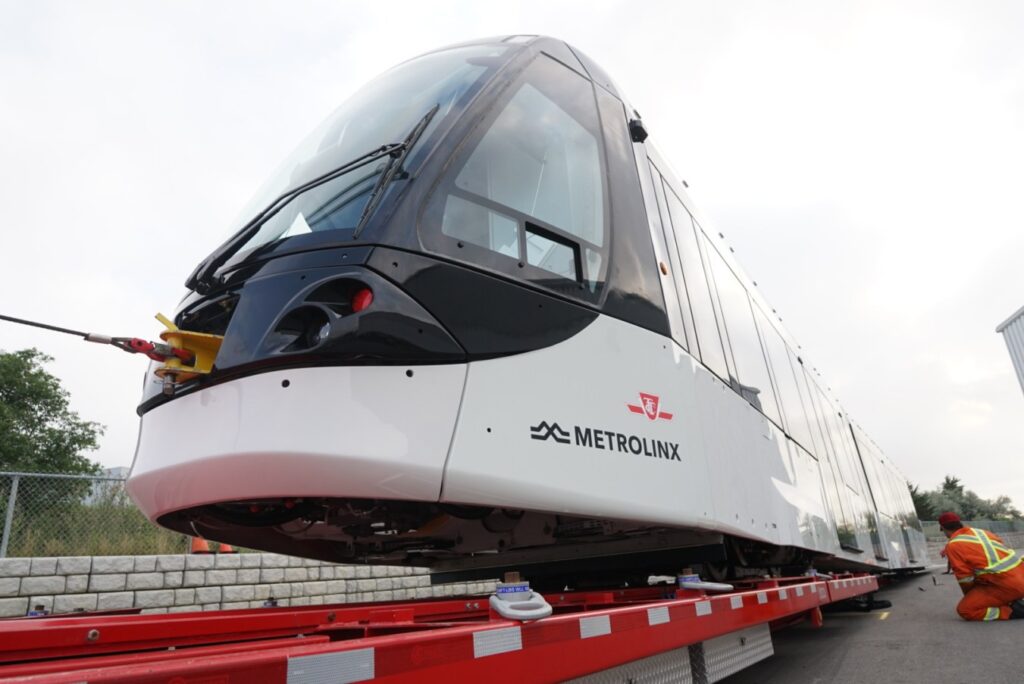 The Alstom Citadis Spirit arrived in two pieces on 28 and 29 July and is the first of two LRVs scheduled for delivery to the MSF this year. The second is set to arrive this autumn.
These will run on Toronto's Finch West Light Rail Transit Line, which is due to be opened in 2023.
Once the line is completed, the service will run every five minutes during peak hours. The LRVs will operate in a dedicated right-of-way, which enables transit riders to get to where they need to be quicker.
The Alstom Citadis Spirit has a seated passenger capacity of 120 and maximum passenger capacity of 292. Fully accessible, it has easy entry and room for wheelchairs and strollers, and bicycles will be allowed on the LRVs during off-peak service. These vehicles will also service the Hurontario LRT line.
This January, Bombardier Transportation, now part of Alstom, was awarded a 30-year contract to maintain the light rail vehicle fleet and wayside track and overhead line assets.