Metrolinx has announced that key sections of track have now been installed for the Finch West Light Rail Transit (LRT) project in Toronto, Canada.
Installing the tracks is a major advancement towards completing the Finch West LRT. The line will run along Finch Avenue West from Keele Street to Highway 27, connecting with the Toronto Transit Commission (TTC), York Region, and Peel Region transit services.
Mosaic Transit Group has currently laid approximately 35 percent of the line's required track. This includes around four kilometres of track on the main line, all rail at the maintenance and storage facility, and the connection at York Gate Boulevard.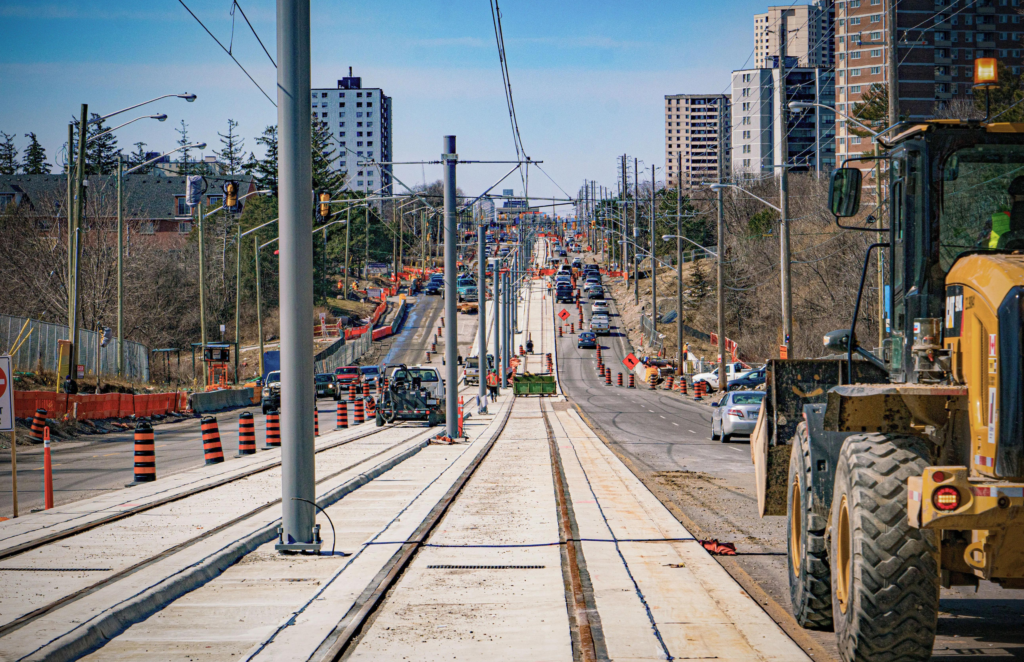 The mainline's twin parallel tracks will eventually be 10.3 kilometres long, totalling 20.6 kilometres of track. In addition, 4.4 kilometres of track has been installed in the maintenance and storage facility's yard and interior, while approximately 600 metres has been used to connect the facility with the mainline at York Gate Boulevard.
The Finch West LRT also contains six single crossovers and one double crossover along the route, adding a notable amount of required track. In total, approximately 25.6 kilometres of track will be installed.
Throughout 2022 and into 2023, work will continue to lay the remaining track. Meanwhile, the section of track currently installed between Sentinel Road and the maintenance and storage facility will be used for testing later this year.