Canada's TransLink Accelerates Delivery of New SkyTrain Cars
TransLink, along with its provincial and federal partners, are accelerating the purchase of 28 additional SkyTrain cars on the Expo and Millennium Lines.
The additional cars will help relieve rush-hour SkyTrain crowding through more frequent service and higher capacity, at a time when transit use is reaching an all-time high in Metro Vancouver. In 2017 alone, ridership grew by more than 12% on the Expo and Millennium lines, and over 6% on Canada Line.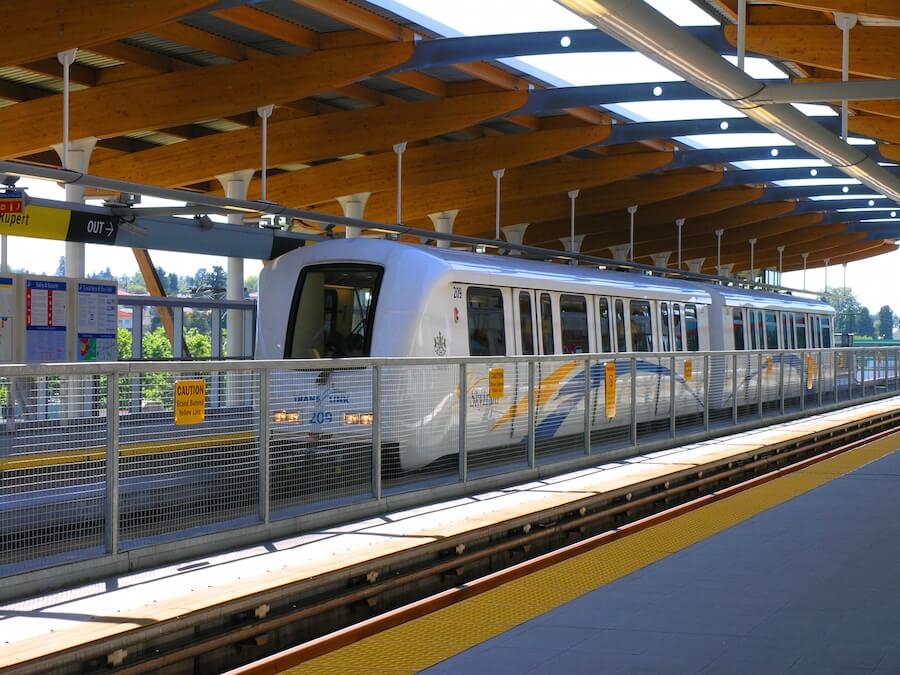 By 2020, 80 new cars will be available for use on the system that was set out in Phase One of the Mayors' Council 10-Year Vision:
28 Expo and Millennium line cars by early 2019;
28 additional Expo and Millennium line cars by the end of 2019 – three years ahead of schedule; and
24 Canada Line cars by the end of 2020.
New SkyTrain Cars
The total investment for the 80 new cars is $298 million: $210 million for the 56 Expo and Millennium Line cars and $88 million for Canada Line. The purchase of the new cars is funded through the Public Transit Infrastructure Fund (PTIF). PTIF is funded by the Government of Canada at 50%, Province of British Columbia at 33% and TransLink at 17%.
The additional 80 SkyTrain cars are expected to increase capacity by about:
10% for Expo Line;
23% for Millennium Line; and
30% for Canada Line.
This results in a total of 8,200 additional spaces per peak hour on both directions on all three SkyTrain Lines.
Phase One of the 10-Year Vision
This investment is a significant portion of the plan to increase rail service as part of the $2-billion Phase One of the 10-Year Vision for better transit, roads, cycling and pedestrian infrastructure in Metro Vancouver. These improvements will encourage more people to rely on public transit, helping to cut road congestion and keep the region moving.
John Horgan, Premier of British Columbia, said:
"Metro Vancouver commuters who are looking for better, faster, affordable transit will benefit from the early purchase of these SkyTrain cars. By partnering with the federal government to deliver on this part of the Mayors' 10-Year Vision, our government is helping people spend less time commuting, and more time with family and friends."
Original press release © TransLink.
FOR ALL THE LATEST INFORMATION, NEWS, IMAGES, VIDEOS AND ARTICLES ON ALL ASPECTS OF ROLLING STOCK, PLEASE CLICK HERE.