While work continues to prepare the launch shaft for the Scarborough Subway extension's tunnel boring machine (TBM) in Toronto, Canada, workers in Schwanau, Germany, have been busy manufacturing the machine itself.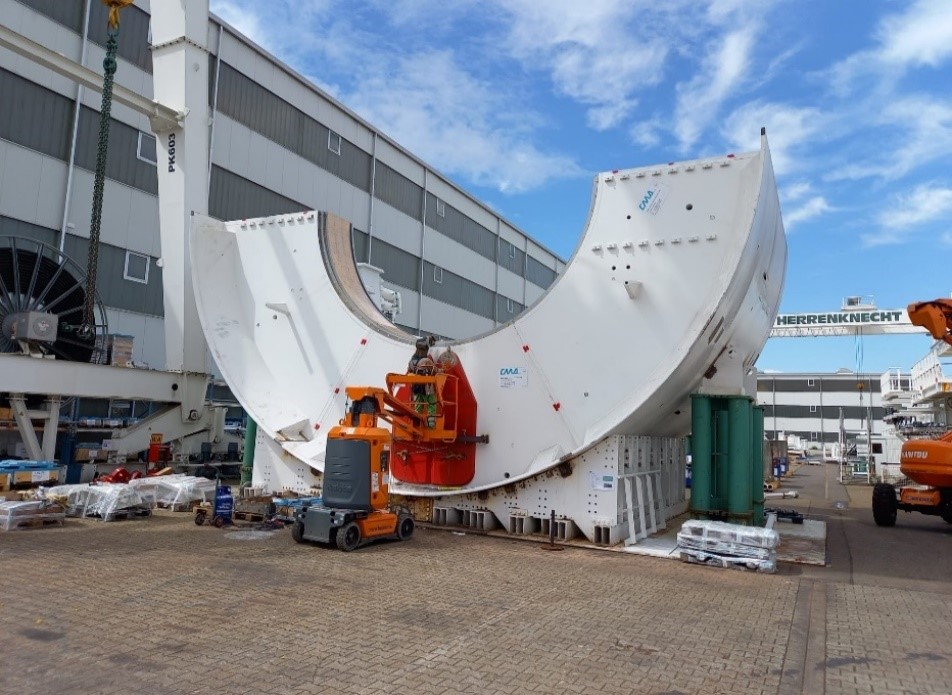 The 7.8 kilometre Scarborough Subway extension will be the first subway project in Toronto to operate in both directions within a single tunnel, requiring only a single boring machine to create all the necessary space.
And a big, single tunnel calls for a big tunnel boring machine – one that can build a tunnel with a 10.7 metre diameter.
For the past few months, staff at the Herrenknecht manufacturing facility have been busy preparing the custom-built TBM. The machine is currently completing quality control and testing and at the end of the month will be dismantled ready for travel.
The TBM shipments are scheduled to arrive in Canada early in 2022 and will then travel by truck to the launch shaft site in at McCowan Road and Sheppard Avenue, where the machine will be reassembled.
Later in the spring, it will be lowered into the ground to begin tunnelling south under McCowan Road, digging approximately 10m a day.
After completing this leg of its journey, workers will remove the machine from the ground at an extraction shaft that will be built at Midland and Eglinton.
Metrolinx will be launching a naming contest for the machine sometime this autumn.