Railway Association of Canada: Legalisation of Marijuana Endangers Workplace Safety
The Acting President of the Railway Association of Canada (RAC), Gérald Gauthier, has expressed serious concerns that the intended legalisation of marijuana in 2018 by the federal government of Canada might endanger workplace safety. He argues that any problems arising from impairments caused by marijuana would be especially dangerous in the rail industry.
Gauthier appeared before the Senate Standing Committee on Legal and Constitutional Affairs in Ottawa on 2 May. The Committee is currently considering a bill (C-46) which includes measures to reduce driving under the influence of alcohol and drugs. In his comments Gauthier noted that the legalisation of marijuana for recreational use might normalise the practice. This normalisation might present particular problems for the rail industry in the country because so many of its 30,000 employees, including train drivers, work in 'safety-sensitive' positions.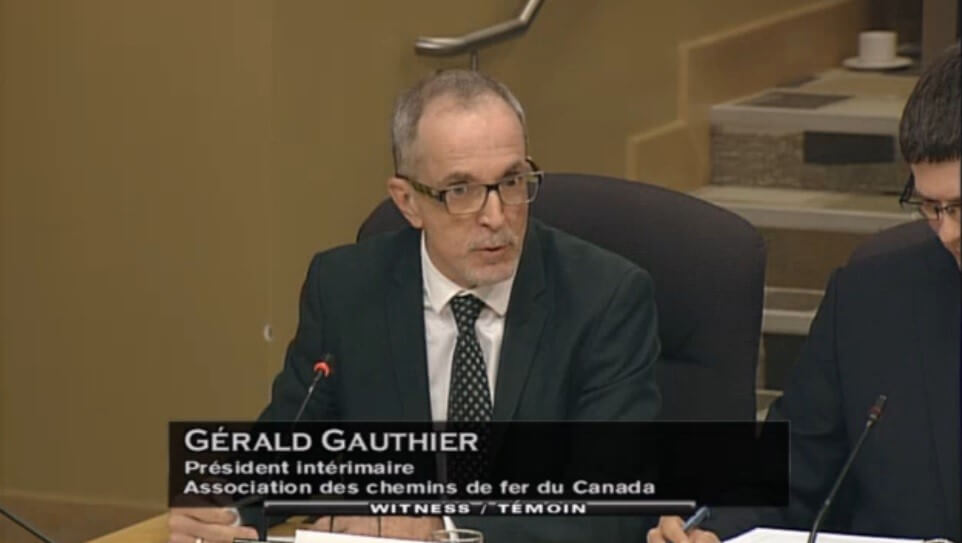 The medicinal use of marijuana was legalised by Canada in 2001 and the Liberal Party under Prime Minister Justin Trudeau intends to make it the largest developed country in the world where recreational use is also permitted. The illegal use of marijuana is already comparatively common amongst young people in Canada and the RAC does not oppose the legalisation of the drug in principle, but Gauthier advocated for assurances that
"measures aimed at proactively securing Canada's transportation infrastructure from increased risk of impairment be put in place to accompany marijuana legislation".
The government is attempting to address these concerns, which are shared by other organisations in the transport sector, by testing technology which can detect if a person is actually impaired by marijuana. Gauthier welcomed this initiative, but believes that more needs to be done to avoid unnecessary risks across the 42,000 kilometres of track and 30,000 crossings in Canada's rail network. The Association is also advocating for the establishment of 'maximum-permissible levels of impairment'. The RAC has produced a Fact Sheet which describes its full concerns and recommendations.
The legalisation of marijuana for medicinal and recreational purposes is becoming an increasingly mainstream talking point in several similar countries and so the experiences of Canada are likely to be watched by other governments and institutions, especially organisations which might share the perspective of the RAC.