United Wagon Company (UWC) has gained certification from Russia's Federal Railway Certification Register for its new model of tank car, designed for transporting chemicals.
The tank car has a load capacity of 73 tons and a volume of 88 cubic metres – 15 m3more than similar freight cars on the market.
Maximum efficiency and economy is achieved when the car is used to transport technical spirits, liquid hydrocarbons and other liquid chemicals.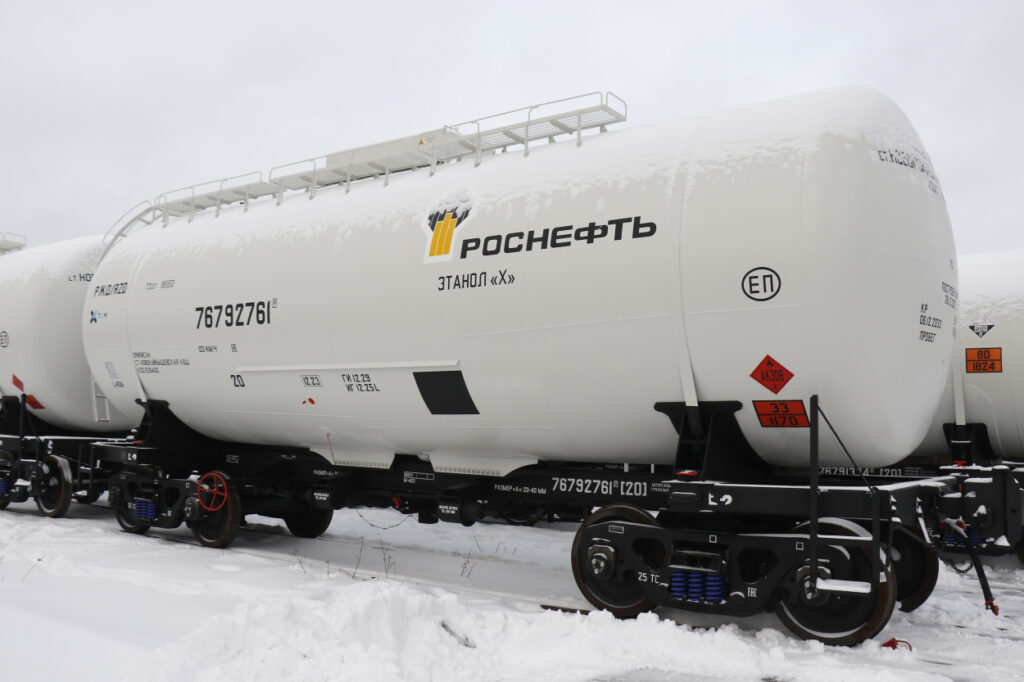 It's mounted on 25t axle load bogie and has extended intervals between scheduled servicing, giving it an advantage on those mounted on 18-100 type bogies.
The tank is hermetically sealed,  has a bent-axis design to ensure maximum drainage, with the upper part fitted with a discharge valve to prevent excess pressure and vacuum formation.
The drainage and filling connection and loading hatch are protected with an outer cover, which means that a single-element seal can be applied.
The tank car also has additional raised platforms, making it easier to service.
The first production run of these freight cars has been completed for transportation and logistics company RN-Trans JSC.
"In response to a request from our customer, we have custom designed a new model of tank car which can be used to transport chemicals with a density of up to 1,036 t/m³.
"In fact, these cars are the only ones on the market licensed to effectively carry such range of loads.
"While working on the manufacture our focus was on creating a customised product, wherever possible adapting the design to meet the customer's requirements.
"This allowed us to create a reliable and effective product that represents a better competitive choice for customers. We hope that this model of tank car will be of interest to the main companies in the market."