Construction Underway on Moscow's New Metro Line
Work has begun on the southern section of the Third Interchange Contour, a rapid transit line of Moscow Metro.
The Ulitsa Novatorov, Vorontsovskaya and Sevastopolsky Prospekt stations are now under construction, with work expected to be complete by December 2019.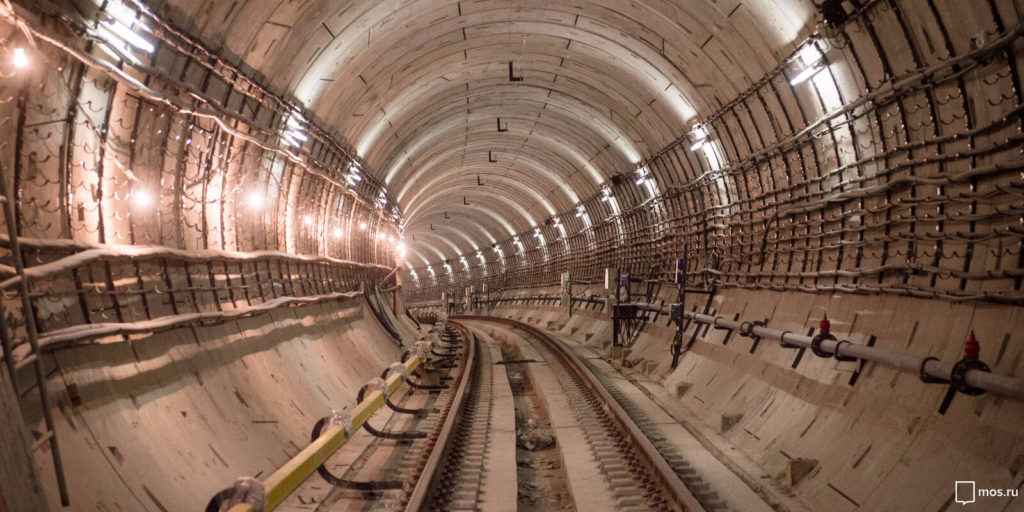 The Third Interchange Contour
The Third Interchange Contour is a rapid transit line of Moscow Metro currently under construction. It is planned to be a second circle line running outside of the existing Koltsevaya Line, with a branch to Moscow-City.
Workers are preparing construction sites and access routes for vehicles and equipment and are also relaying utility mains. There are also plans to rebuild a section between the Kakhovskaya and Kashirskaya stations, said Andrei Bochkaryov, Head of the City Department of Construction:
"When completed, the Circuit section between the Prospekt Vernadskogo and Kakhovskaya stations will improve passenger traffic near Vernadsky Prospekt, the Obruchevsky and Cheryomushki districts and reduce trip times citywide"
Under the contract, this project is scheduled to be completed in December 2019, he added:
"This year, trains will start running between the Delovoi Tsentr and Petrovsky Park stations, and the entire Third Interchange Contour is to open in 2020-2021"
Original article © Moscow Government.
FOR ALL THE LATEST INFORMATION, NEWS, IMAGES, VIDEOS AND ARTICLES ON ALL ASPECTS OF INFRASTRUCTURE, PLEASE CLICK HERE.