Russia's new high-speed railway (HSR) line, linking Moscow and Saint Petersburg, will connect to the Moscow Central Diameter – D3, which is scheduled for launch in late 2022 or early 2023.
Four high-speed train hubs will be created in the city at the Zelenograd, Petrovsko-Razumovskaya, Rizhskaya and Leningradskiy railway stations.
These will enable passengers arriving from St Petersburg to more easily move around the city via its many modes of public transport.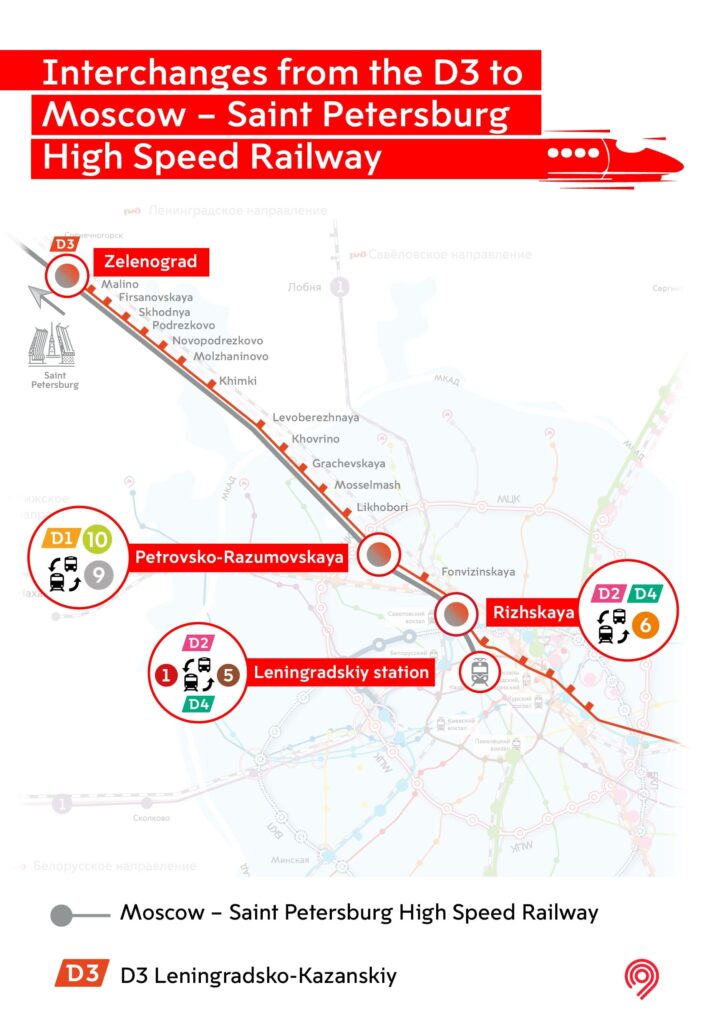 "New routes, services and hubs that bring together, different types of transport are all important components of large cities, so that residents and tourists can build flexible routes depending on their needs. With these new HSR hubs, passengers will have more convenient access to Moscow's urban transport."
Over the last 10 years, passenger flow between Moscow and St Petersburg has grown by 64%, particularly via flights and the current high-speed Sapsan service.
With the launch of the new HSR line, travel between Moscow and St Petersburg will reduce from four hours to two and a half, with new trains travelling up to 400 kilometres per hour.
In addition to creating an improved high-speed connection between Russia's central and northern capitals, the new HSR links four regions – Moscow, Tver, Novograd and Lenigrad – and it's expected that tens of thousands of people will use the service every day.
Construction of the new line, 657 kilometre in length, is scheduled between 2022 and 2025, and it is due to open in 2026.