Stadler Delivers First Batch of Metelitsa Trams for St. Petersburg
On 01 August 2017, Swiss rolling stock manufacturer Stadler delivered the first batch of Metelitsa trams to the LCC Transport Concession Company (TCC), which will operate the new trams in the city of St. Petersburg, Russia.
Representatives from CJSC Stadler Minsk, LSR Stroy and TCC, were present during the acceptance of the first 6 Metelitsa tramcars, branded by the client as 'Chizhik'.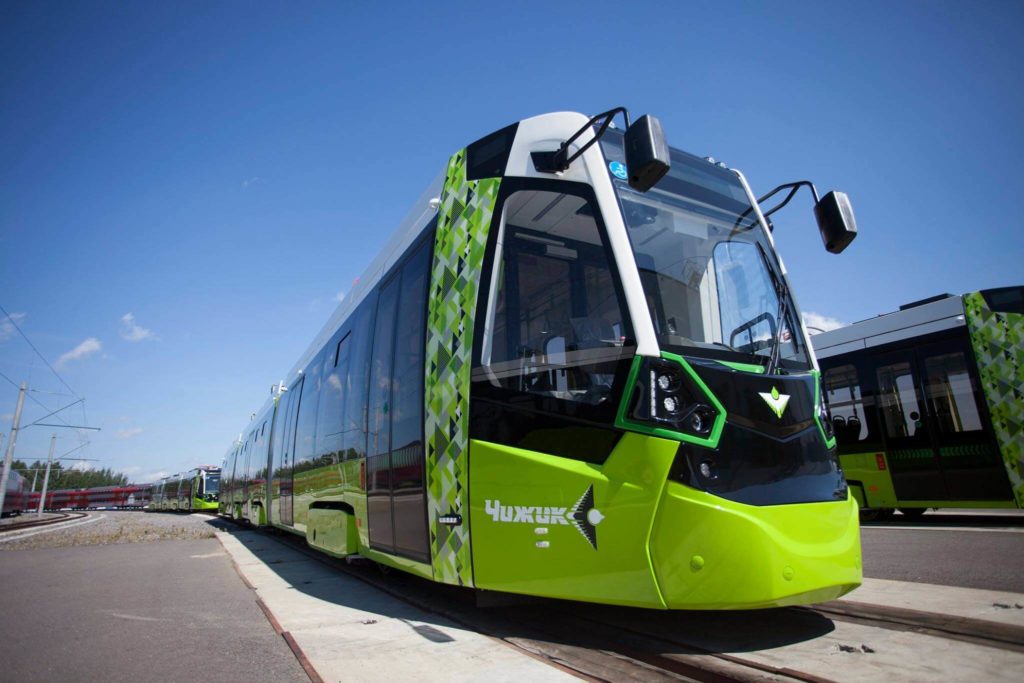 Stadler's Metelitsa Trams
In August 2016 representatives from Stadler Minsk and LSR Stroy signed a contract to supply 23 Metelitsa trams for operation on the Krasnogvardeysky district's new tram network.
The Metelitsa tram premiered at the 2014 IIHF World Championship in Minsk, and has since been toured around a number of cities in Russia, where it won a people's prize at a tram parade in Moscow.
The trams themselves deliver high standards of comfort for passengers and staff. They are three-carriage, low floored with five double-leaf doors on both sides of the tram for ease of embarkation and disembarkation.
Articulated joints in the bogies minimise noise and maximise comfort throughout the journey. The interiors feature separate areas for prams, wheelchairs and bicycles. They are also bidirectional, 33.45m in length, with 66 seats and a capacity of 370 passengers in total.
The remaining 17 trams are to be delivered by 2018.
Original article © Stadler.
FOR ALL THE LATEST INFORMATION, NEWS, IMAGES, VIDEOS AND ARTICLES ON ALL ASPECTS OF ROLLING STOCK, PLEASE CLICK HERE.