This week the second Baikal tunnel on the Baikal-Amur Mainline was officially opened to rail traffic by Russian President Vladimir Putin via video conference.
Construction of the tunnel began in 2014 as part of a project to upgrade the Baikal-Amur Mainline (BAM) and Trans-Siberian Railway.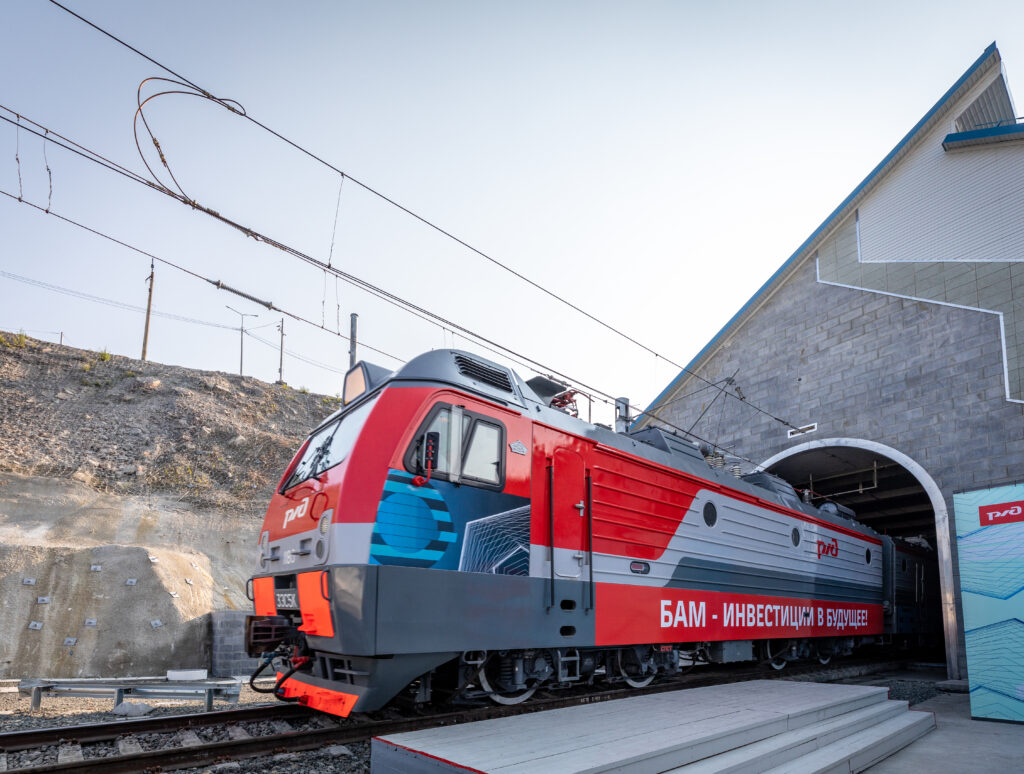 Over 6,600m of tunnel were excavated through the Baikal ridge with a team of 1,500 workers and more than 100 pieces of mining and road construction equipment. For example, 427km of cables were laid. As it goes beneath the ridge, the tunnel runs 300m below ground. The tunnel's western entrance is situated in the Irkutsk Region and the eastern portal is in the Republic of Buryatia. The tunnel also connects the Siberian and Far Eastern Federal Districts.
This is the third-longest tunnel on the Russian Railways network.
With the opening of the second Baikal tunnel and second track on the Delbichinda-Daban section of the line, throughput capacity will eventually increase from 17 pairs a day to 33 during the first stage with up to 85 pairs over the next five months.
"It goes without saying that the tunnel's creation is an important achievement for the national transport sector and the entire Russian economy... I would like to warmly thank the specialists involved in building the second Baikal tunnel. You've completed major, tremendous work, you've accomplished complicated technological tasks and made a weighty contribution to upgrading the Baikal-Amur Mainline.
"With the opening of the new tunnel, the throughput of one of our main railway lines will increase significantly. This will certainly open up some new opportunities for business, for increasing freight traffic in the Eastern Operating Domain, for tapping Russia's entire transit potential. It will also give an additional impetus to economic and social development in a number of regions in Siberia and the Far East."
Mr Belozerov, the CEO of Russian Railways and Chairman of the Executive Board, took part in the opening ceremony from the eastern portal of the tunnel. He spoke about some of the design solutions used in the construction of the tunnel. The tracks through the tunnel are ballast-free, for example. The tunnel has automatic doors at the portals to maintain a constant tunnel temperature of +9 degrees. They have been made of composite polymers and locomotives can break through them without damage in the event of an emergency.