Russian Railways plans to introduce unmanned trains on the 54km Moscow Central Circle (MCC) and is currently testing an automatic control system on its high-speed electric train – Lastochka.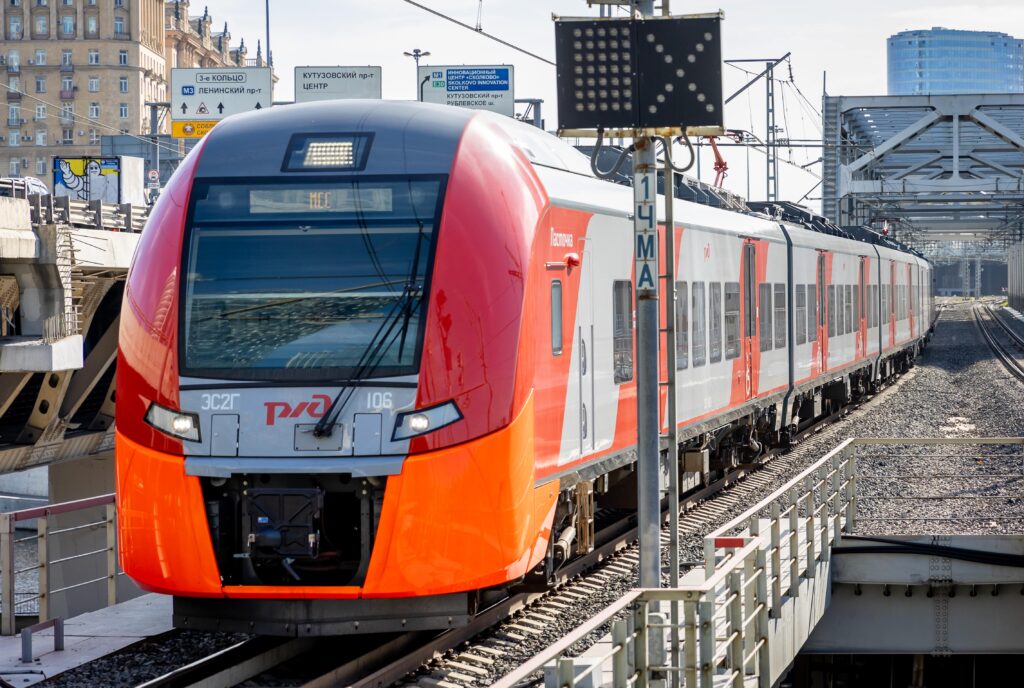 Integrated with the Moscow metro network and railway system, the MCC is considered the city's 14th surface metro line.
Currently trains run every eight minutes during non-peak times and four minutes at peak time. Introducing unmanned trains will make it possible to reduce the time between trains, speeding up passenger travel.
"The integration of unmanned trains on the MCC will create a great bandwidth effect. When a driver controls a train, the variability of its motion and the accuracy of maintaining the desired speed are much greater than of the automatic control system… studies that have shown that the variation with an automatic system is 3–4 times smaller than with a driver. That means that it can follow the traffic schedule more accurately, and thanks to this it's possible to reduce the intervals."
The Lastochka, operating at GoA 3 and equipped with optical cameras with different focal distances, lidars and sensors that detect obstacles, is currently being tested on the experimental circle at the Russian test site Scherbinka. With this equipment, the train will start braking automatically should a person be on the tracks for example. The obstacle-detection technology allows the train to detect people and objects from a distance of more than 600m. During the test period, mannequins will be used to put the obstacle-detection equipment through its paces. Currently, the trains operating on the Moscow Central Circle feature GoA 2, which means they can brake and start running automatically.
Designs for GoA 4 are currently being developed and in parallel to normative documents that will allow automatic train operation.