United Wagon Company (UWC) has delivered flat cars with 25t bogies for transporting timber to Arkhbum.
The two parties signed the agreement this summer. This is the third delivery of these new generation cars UWC has made to Arkhbum in 2020. As a result, Arkhbum now has a fleet of more than 300 UWC vehicles.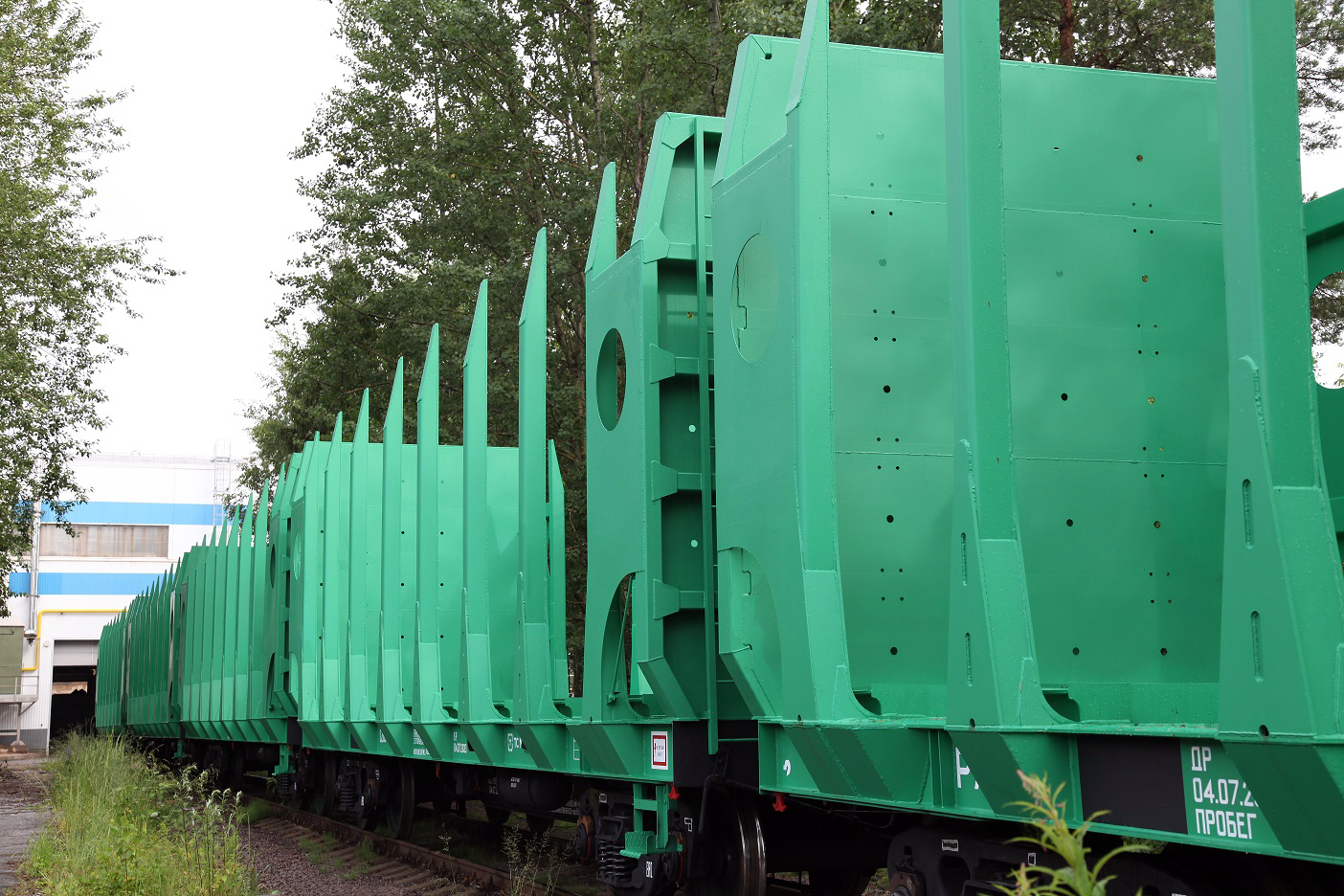 Model 13-6852-02
The 13-6852-02 flat car is 40ft long and designed for the transport of timber. It has a loading capacity of 74t and a loading volume of 122 cubic metres to make transport operations more cost-effective.
The base of the car's side stakes is designed in such a way as to reduce 'idle' freight volumes. The holes on the end wall meanwhile make it easy to visually inspect the freight and fasten the end shields. The bogies atop which this flat car sits are model 18-9855. They have an axle load of 25t. The maintenance interval of each car is either up to one million kilometres, or every eight years. The overall lifespan of the flat car is 40 years.
"We are looking to increase the number of new generation cars in our fleet as part of the company's development strategy, as these cars have demonstrated high performance. I can already say from my own experience that the Tikhvin-produced flat cars not only meet our requirements, but also provide a genuine competitive advantage on the market. We look forward to building our partnership with United Wagon Company."
Also read: