TVZ to Ship 3,730 Passenger Coaches to Federal Passenger Company
Transmashholding subsidiary TVZ and JSC Federal Passenger Company have signed a contract for 3,730 passenger coaches. JSC Federal Passenger Company is a fully owned subsidiary of Russian Railways.
TVZ (OJSC Tver Carriage Works) will deliver these locomotive-drawn cars between 2019 and 2025. The two parties signed the contract in the presence of Russian prime minister Dmitry Medvedev. Andrei Solovey, CEO of TVZ, and Petr Ivanov, CEO of Federal Passenger Company, signed the contract on behalf of their organisations.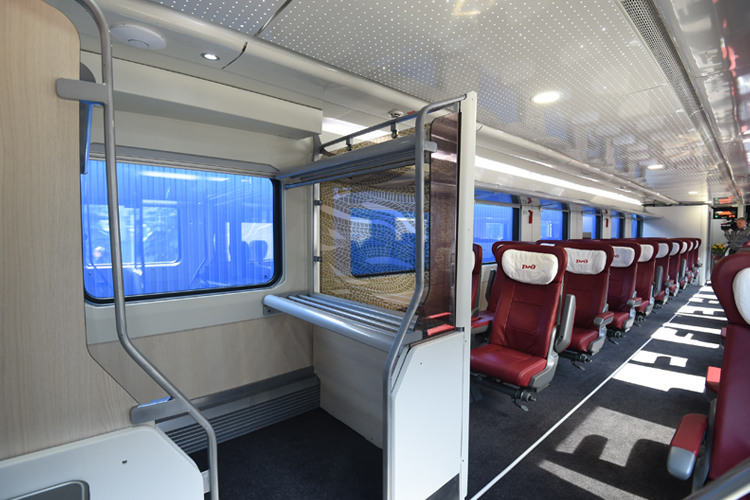 Rolling Stock Contract Details
The contract includes the following elements: research & development, and the manufacturing and certification of the carriages. In particular, the cars, which Tver Carriage Works will manufacture at its factory, are referenced in the contract as 'Coach-2019', 'Coach-2020' and 'Coach-2023'. In particular, TVZ will deliver different types of carriage: standard and double-decker carriages, sleeper cars, staff cars, open carriages, and dining cars. Furthermore, these carriages work in push-pull setups.
Of course, the rolling stock will be wholly compliant with all relevant safety, reliability and comfort standards.
Andrei Solovei, CEO of TVZ, said:
"Transmashholding highly values the growing level of cooperation with FPK. We thank our partners for their trust, and firmly intend to deliver upon the high expectations. Our rolling stock will utilize the best available technology. The contract carries an outstanding meaning to TVZ and the industry as a whole – it will not only fill our production capacities, but also create incentives for smooth, incremental development of the Russian coach building throughout the upcoming years."
Igor Rudenya, Governor of the Tver Region, said:
"This contract is an important milestone for the Russian coach industry and railroad transportation. One of the biggest companies from Tver is setting up on a long-term trajectory of consistent growth, ready to contribute to strategic goals of the national economy."