EP20 Electric Locomotive has Won the RZD Rolling Stock Best Quality Competition
Novocherkassk Locomotive Building Plant (NEV), belonging to Transmashholding Group, has taken the top spot in the RZD competition for the best quality rolling stock and sophisticated technical systems. The plant has won a prize for EP20 dual system passenger locomotive.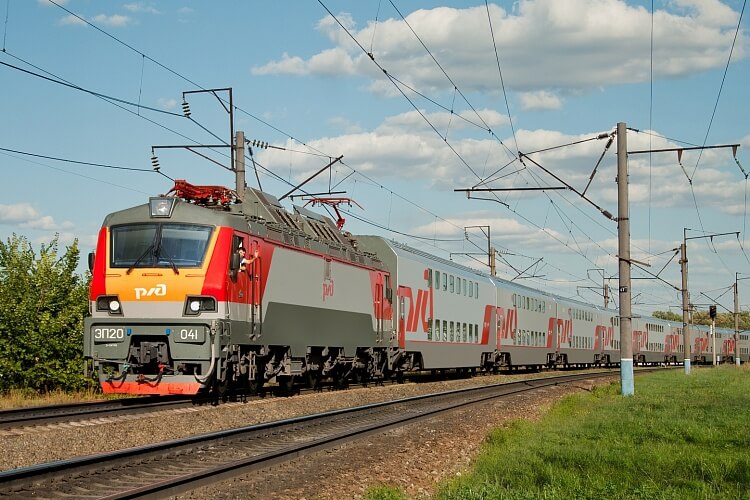 The ceremony for awarding winners and prize-takers took place in Berlin during InnoTrans 2016 International Trade Fair for Transport Technology and Logistics.
NEVZ General Manager Alexei Sapunkov was handed the prize by RZD Senior Vice President Valentin Gapanovich.
EP20 is a first domestic high-speed (able to haul trains at 200 km/h speed) dual system passenger electric locomotive. It has been designed by TRTrans Engineering Centre established by Transmashholding together with its shareholder and technological partner ALSTOM. The electric locos have been produced at NEVZ since 2012; 56 locos have been built by now. The effective contract stipulates that by 2020 RZD will be supplied all in all 200 locomotives.
EP20 is delivered to RZD based on a life cycle contract stipulating that a manufacturer shall be re-sponsible for the locomotives' technical condition throughout their service life. All EP20 locos are registered with NEVZ Service Centre located in Moscow.
Average daily mileage of EP20 exceeds1,000 km due to its technical parameters including first of all its ability to operate both at AC and DC powered lines, as well as feasible traction characteristics and speed (to compare: average daily mileage of EP1M AC locomotive averages 600km).
As to the majority of parameters, EP20 is at the same level as foreign developments and exceeds them for some characteristics.
Please click here for original article.