United Wagon Company (UWC) will manufacture and deliver 1,000 large-capacity container flat cars to intermodal operator Trans Synergy LLC.
UWC will deliver on this order during 2021. The contact signed is a trilateral one, with UWC Group, State Transport Leasing Company (GTLK) and Trans Synergy as the signatories. This is the second time UWC is delivering rolling stock to Trans Synergy, having delivered 360 similar flat cars to the operator in 2020.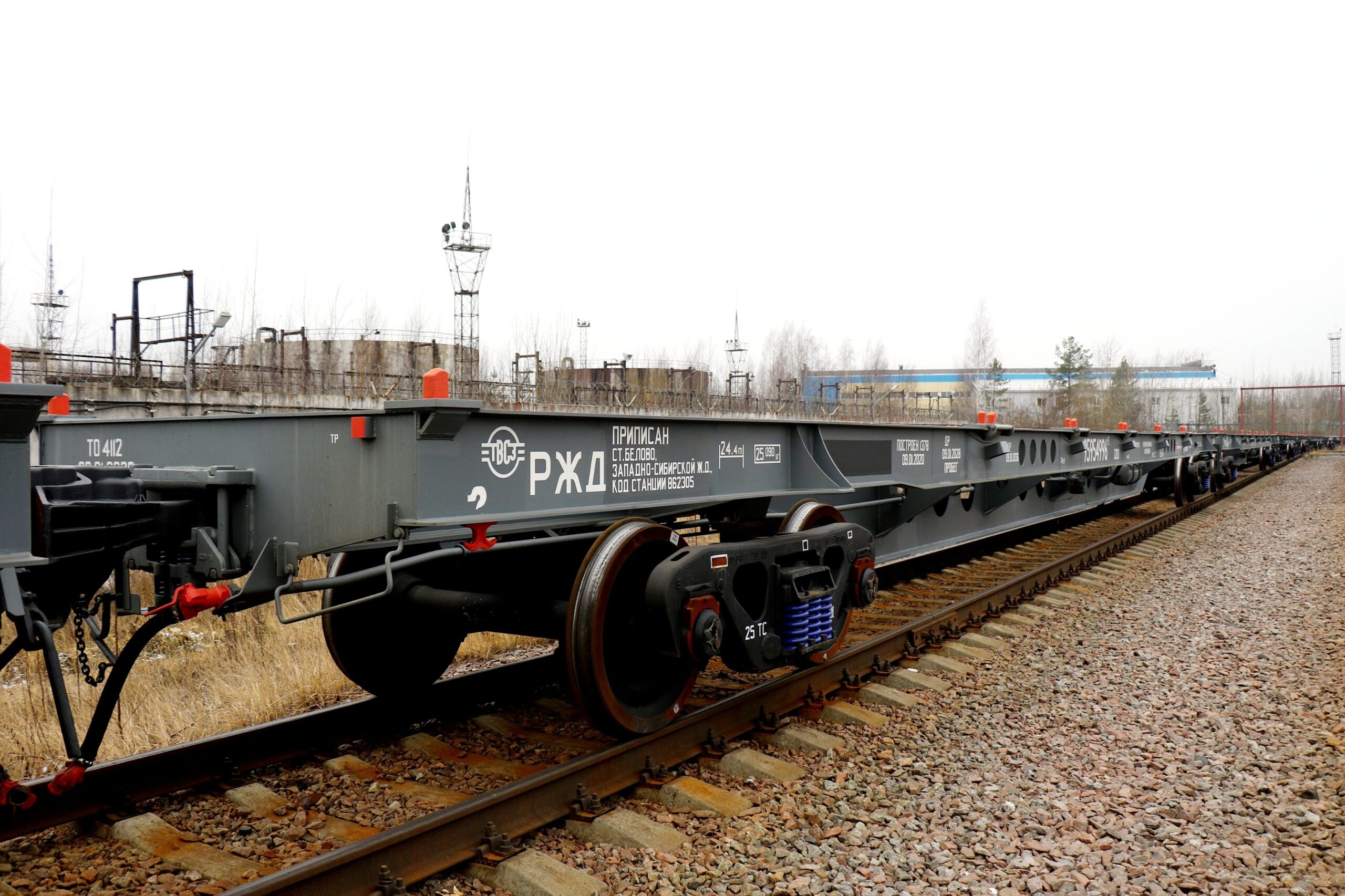 Trans Synergy's executive director, Stanislav Stankevich, says the company wants to become a leader in the railway container transportation market, which is why it is massively expanding its fleet.
The flat car from UWC, model 13-6903, has a payload capacity of 74.5t and a loading length of 80ft. The flat cars can carry containers, including refrigerated ones, and tank containers of various sizes with a gross weight not exceeding 36t.
The bogies have an axle load of 25t. The expected service life of each flat car is 32 years with an eight-year maintenance interval (or after one million kilometres travelled, whichever comes sooner).
"The company is currently in an active construction phase. This year we are faced with the task of increasing our fleet of container flat cars to exceed the threshold of 5,000 units. From the outset, the company has been building its fleet with new generation cars, the technical and economic characteristics of which are considerably superior to their counterparts running on the rail network, which gives us a significant advantage over our competitors. We are confident that in these challenging times, we will be able to build a successful business, relying on the high competencies of our team, as well as modern and efficient rolling stock. Therefore, we look forward to developing further fruitful cooperation with the State Transport Leasing Company and United Wagon Company."