Sheremetyevo International Airport, which is located 30km from Moscow, is to get a new railway line, Russian Railways has said. The new line will extend to the Northern Terminal Complex (NTC), which comprises Terminals B and C. The goal of the project is to increase the airport's accessibility while taking cars off the road.
Sheremetyevo International Airport has been undergoing extensive modernisation works, with Terminal B re-opening in May 2018 to accommodate passengers during the Fifa World Cup for men, while the new Terminal C is currently under construction.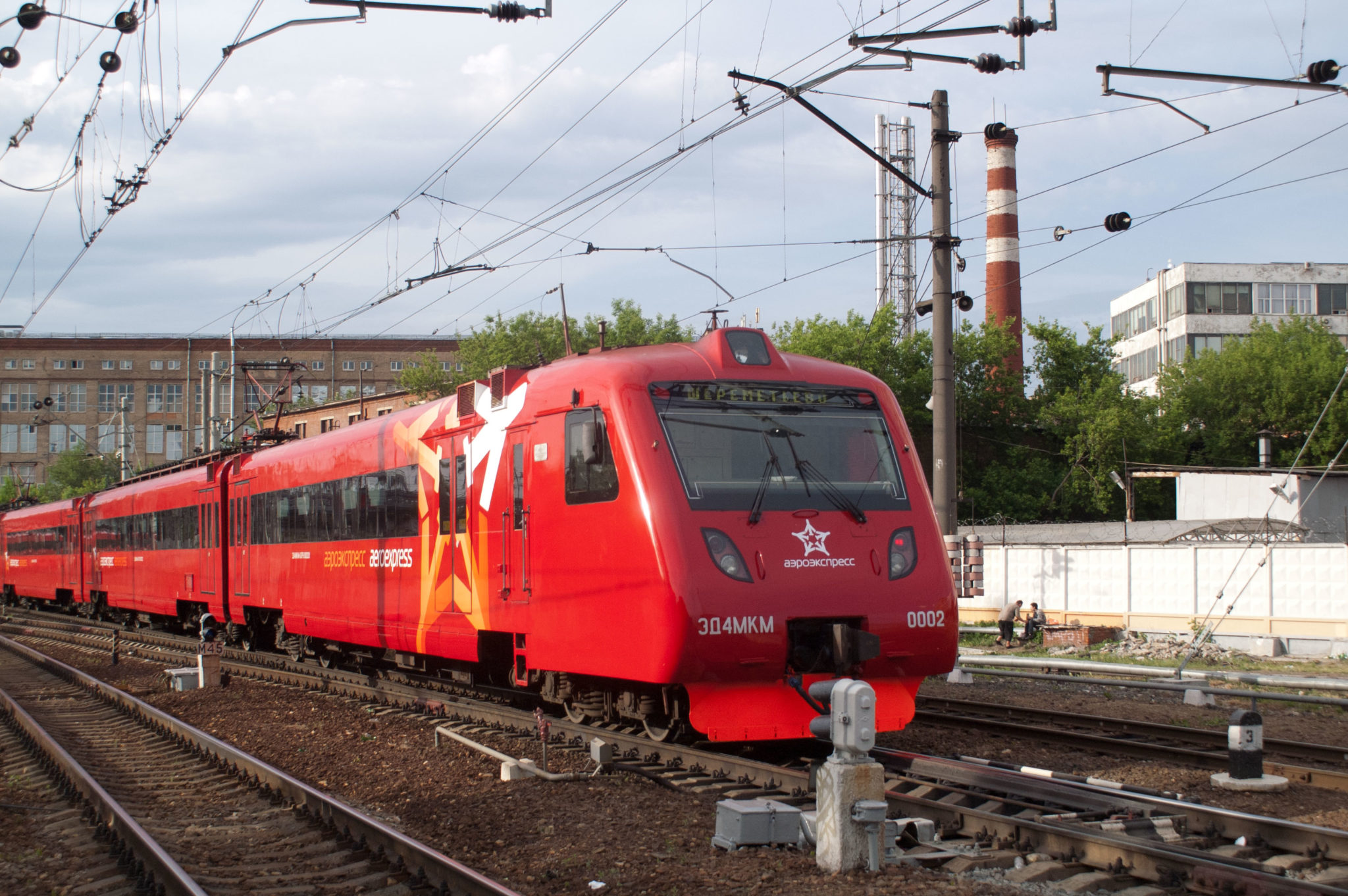 Sheremetyevo Airport Railway Link
Russian Railways proposes to build the railway line in two phases.
Phase 1 will see the construction of Sheremetyevo-1 station in the Northern Terminal Complex. This station will have three tracks and two platforms. In detail, there will be a 3km double track railway as well as a single track branch that will connect this station with Sheremetyevo-2 station, in the Southern Terminal Complex (STC), which houses Terminals D, E. and F.
The intention is to complete works on Phase 1 by 2022. At this point there will be shuttle trains between the NTC and STC at fifteen-minute intervals.
Phase 2 will involve connecting the Sheremetyevo-1 station with the Sheremetyevskaya stop on the Savelovsky line of the Moscow Railway. The plan is to synchronise the construction of the track leading to the airport with the development of the Savelovsky line as part of the Moscow Central Diameter 1 (MCD-1) project, which will serve 28 stations over 52km and open in late 2019/early 2020.
There is currently a rail connection between the Southern Terminal Complex and Moscow Belorussky Rail Terminal, for which AeroExpress is the operator. AeroExpress will move the Moscow terminal to Savelovsky station later in 2019.
Once construction has finished, Sheremetyevo Airport will see an increase in the number of daily train services. They will rise from 38 to 72 pairs a day, which break down into 32 pairs to STC and 40 pairs to NTC at half-hour intervals. There will be trains departing from Moscow for the airport every 15 minutes.
Also read: