Freight car manufacturer United Wagon Company (UWC) will supply a batch of 60ft timber flat cars to transportation leasing company Dessa.
UWC will dispatch the freight cars, model 13-6895, in the first quarter of 2021. They have a load capacity of 72.5 tons and a body volume of 158 cubic metres. The flat cars have a loading length of 18.85 metres allowing them to accommodate three timber stacks of six metres in length each. Importantly, the freight cars still remain within the 'short-base' tariff range. By being able to transport greater loads without facing an increase in tariffs, shippers benefit from a reduction of transportation costs per ton of freight.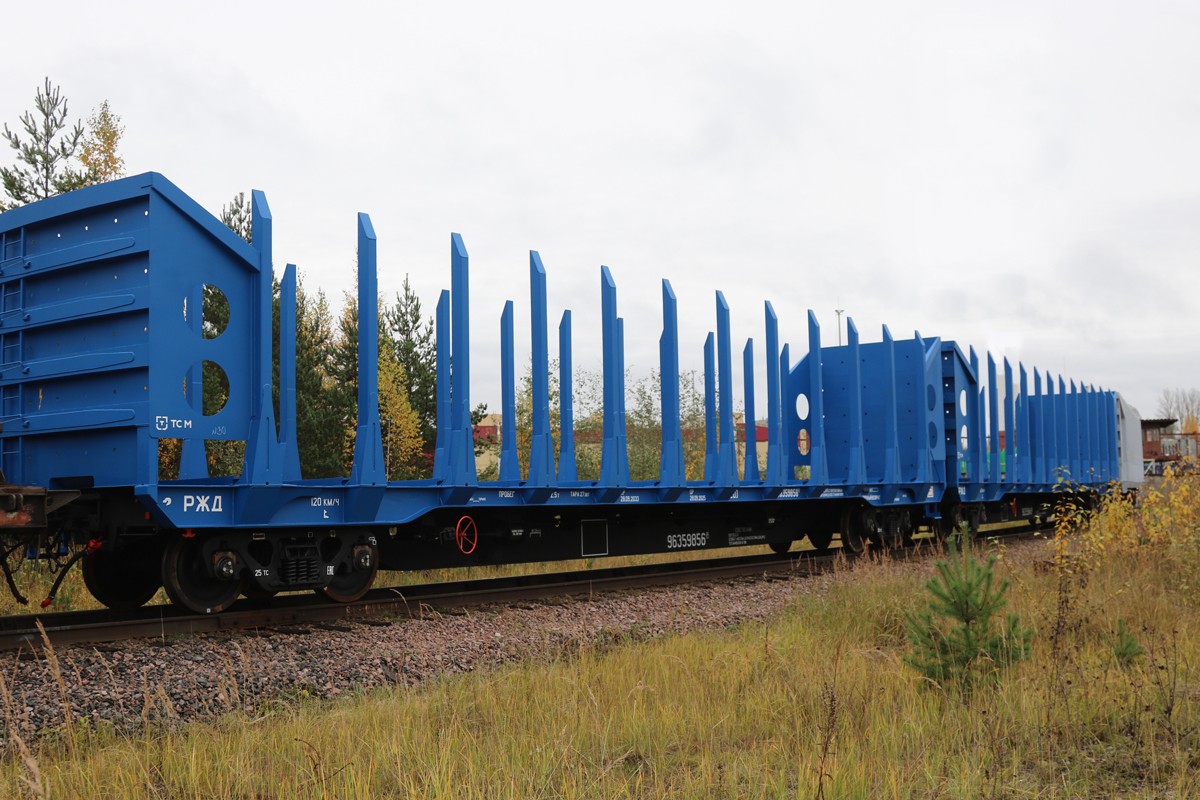 The freight cars feature uniform cross-section side racks to minimise unused space when transporting packaged cargo. The racks also protect cargo from damage.
The freight cars sit on 18-9855 bogies. These have an axle load of 25 tons. The flat cars have a maintenance interval of either one million kilometres of eight years, whichever comes sooner. UWC expects each freight car to have a service life of 40 years.
"UWC has been our partner for several years now. As our cooperation is growing steadily, we look forward to the Group's further expanding its assortment of flat cars. Both our customers and we have had successful experience operating Tikhvin flat cars, and appreciated their high performance. For this reason, we have intentionally chosen to put new generation freight cars at the core of the lease portfolio we are developing. This batch of flat cars, just as the previous one, will be leased to rail operator SODEX."