UWC to Supply 700 Grain Hopper Cars to Trade House RIF
United Wagon Company is to supply 700 hopper cars to Trade House RIF. It is one of Russia's main exporters of cereal crops and will use the 700 hopper cars to transport both grain and grain mill products. UWC expects to complete shipment of the hopper cars by September 2019.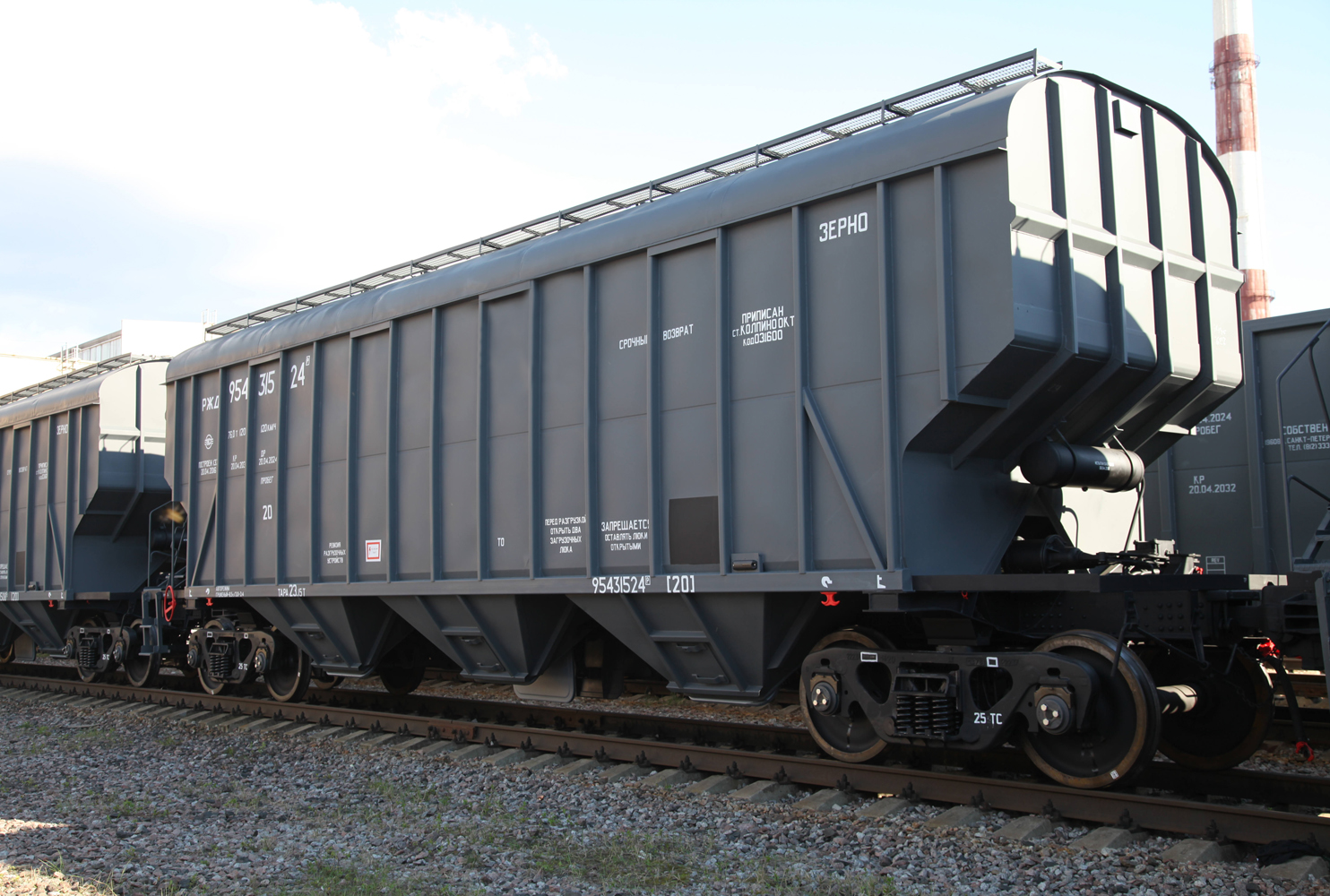 19-9549 Hopper Cars
The 19-9549 hopper car model allows operators to use the entire loading capacity of 76t of the rail car. The bogies have an increased axle load of 25tf, while the car body features a volume increased to 120 cubic metres. This means the car is efficient at transporting a wide range of grain products. In effect, this model can transport six tons more grain per car compared to a standard model. Therefore, by using these UWC hopper cars, freight operators can transport 50,000 tons of grain with one rolling stock unit less. In essence, this equates to being able to reduce the number of cars in a fleet by nearly 10 percent. That of course improves a freight company's operational efficiency.
This UWC hopper car is compatible at all loading and unloading terminal types, being fully compatible with existing infrastructure. Each hopper car has five loading hatches. This means the freight can be distributed evenly in the car. The hatches also have reliable seals to prevent the cargo from being impacted by precipitation.
18-9855 Bogies
These hopper cars benefit from the 18-9855 bogies. They only need scheduled maintenance once every 1 million kilometres (or every 8 years). Consequently, maintenance costs are a mere third over the car's life-cycle. Grain cars with standard bogies are actually given scheduled maintenance every 110,000 kilometres (or every 3 years).
Marina Turyanskaya, Director of Trade House RIF, said:
"Our company is taking active steps to develop its partner relations with suppliers from different regions of Russia, and is seeking to provide optimal prices, comfortable working conditions and efficient transportation, with the freight delivered to its destination intact and in a timely manner. The UWC grain railcars meet our high expectations in full and allow us to cope with the increasing cargo traffic using a reduced fleet of cars, which enables us to cut down expenditures in turn and to maintain prices for our services at their target levels."
This is not the first contract between United Wagon Company and Trade House RIF. To date, Trade House RIF has 500 UWC cars in its fleet.