A historical milestone has been hit with the announcement that 14 Coradia iLint regional trains are now in passenger service on the world's first fully hydrogen-operated route in Bremervörde, Lower Saxony, Germany.
On the route between Cuxhaven, Bremerhaven, Bremervörde and Buxtehude, the hydrogen-powered trains will be operated by Elbe-Weser Railways (evb) on behalf of Landesnahverkehrsgesellschaft Niedersachsen (LNVG).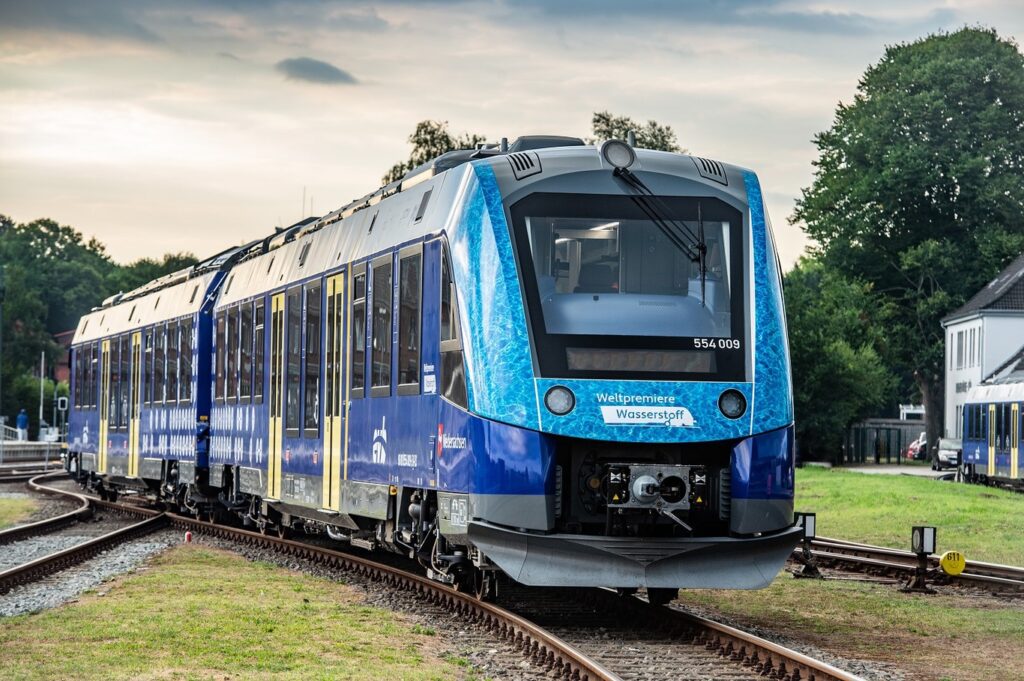 LNVG began looking into alternatives to diesel trains back in 2012 and began a two-year trial run with two pre-series trains in 2018.
Just four years later, the new vehicles are entering passenger service, and will gradually replace LNVG's existing fleet of 15 diesel vehicles.
Alstom's Coradia iLint is the world's first passenger train to run on a hydrogen fuel cell that generates electrical energy for propulsion.
Specifically developed for use on non-electrified lines, it enables cleaner train operation at the point of use by emitting only water vapour and condensation.
"Emission free mobility is one of the most important goals for ensuring a sustainable future and we're very proud to bring this technology into series operation as part of a world premiere, together with our great partners evb and Linde."
The trains will travel at speeds of 80 to 120 kilometres per hour on the evb network, with a maximum speed of 140km/h.
With a range of 1,000 kilometres, the vehicles can run on the network all day with just one tank of hydrogen before being refuelled daily at the Linde hydrogen filling station.
This facility contains 64 500 bar high-pressure storage tanks with a total capacity of 1,800 kilograms, six hydrogen compressors and two fuel pumps.
On-site hydrogen production via electrolysis and regeneratively generated electricity is planned for a later date.
Alstom currently has four contracts for hydrogen fuel cell-powered regional trains. Two are in Germany: the first for LNVG's 14 Coradia iLint trains and the second for 27 Coradia iLint trains in Frankfurt.
The third order comes from Italy, where Alstom is producing six Coradia Stream hydrogen trains for operation in Lombardy, with the option for a further eight. The fourth contract is for 12 Coradia Polyvalent hydrogen trains, ordered by SNCF Voyageurs for use in four regions of France: Auvergne-Rhône-Alpes, Bourgogne-Franche-Comté, Grand Est and Occitanie.