Indian Railways is aiming to develop its own hydrogen-powered trains, a project for which it has hired rail systems integrator Medha Servo Drives.
Now, Medha Serva Drives has contracted Ballard Power Systems to deliver the fuel cells to power India's first hydrogen trains.
Two retrofitted diesel-electric commuter trains will integrate eight units of 100kW FCmove -HD+, Ballard's latest fuel cell technology. These fuel cells offer improved efficiency and power density compared to the company's previous generations.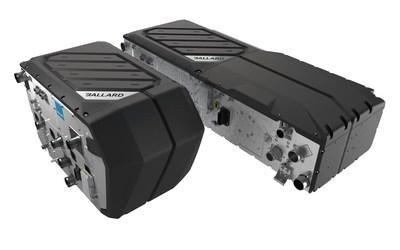 The fuel cell modules are expected to be shipped next year, with trains scheduled to go into service in 2024.
Indian Railways says that this investment will not only reduce annual carbon dioxide emissions by over 11 metric tonnes, but will also have a payback of less than two years thanks to the cost of hydrogen currently being less than diesel.
"Our progress in decarbonising the rail market is just beginning, as we work with leading rolling stock manufacturers, integrators and operators globally.
"This announcement with Medha exemplifies the growing need and progress being made to decarbonise global mobility.
"We're excited to grow our fuel cell business in India, and to power the first hydrogen-powered, zero-emission passenger trains in the Indian market."
Additional retrofits could potentially follow this initial deployment.