Alstom and hydrogen producer and supplier, Air Products have signed a memorandum of understanding (MoU) to work together to accelerate the deployment of hydrogen trains in the Czech Republic.
This supports goals set by the European Green Deal, specifically the 'Fit for 55' package.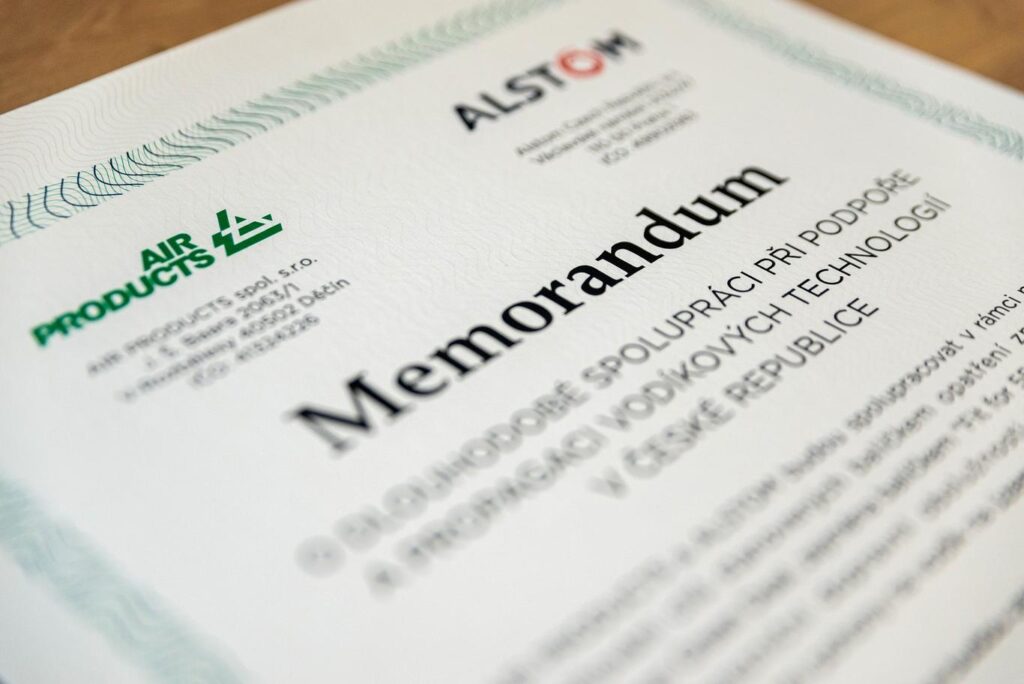 Alstom first presented its Coradia iLint train hydrogen train in the Czech Republic during its Railshow this May. Air Products also participated in the presentation, refilling the train with hydrogen from a mobile refuelling station.
Together, the partners aim to invest in building hydrogen infrastructure in the Czech Republic to kick-start the use of low-carbon hydrogen and develop a network of hydrogen trains.
There is much work ahead however, including lobbying the government to create the necessary legislation, which is still missing in the Czech Republic.
"By signing this memorandum, we formally confirm our long-term cooperation with Air Products. Both parties will do everything in their power to accelerate the introduction of hydrogen in rail in the Czech Republic.
"Alstom is a pioneer in hydrogen rail mobility solutions and has much to offer in this area, from expertise to the trains themselves.
"With Air Products, we can also supply the necessary fuelling stations and hydrogen infrastructure in the country."
Alstom was the first company in the world to put a hydrogen passenger train into service in 2018 in Germany.
Since then, it has been tested in Austria, the Netherlands, Sweden and Poland, and purchased by France and Italy.