Four French regions have signed an order for dual mode electric-hydrogen trains, making this the first order for hydrogen trains Alstom has received in France.
The four regions are Auvergne-Rhône-Alpes, Bourgogne-Franche-Comté, Grand Est and Occitanie. The ordering party acting on behalf of these regions is SNCF Voyageurs. In total, the order comprises 12 dual-mode electric-hydrogen trains (with two optional trainsets) from Alstom's Coradia Polyvalent range. The contract is worth nearly 190 million euros. SNCF launched a campaign it calls PlaneTER to reduce the environmental impact of TER regional express trains. Depending on how the hydrogen for these trains is produced, this new order could contribute to reducing carbon emissions. Alstom confirms that other French regions have expressed their interest in taking part in a subsequent phase of the project.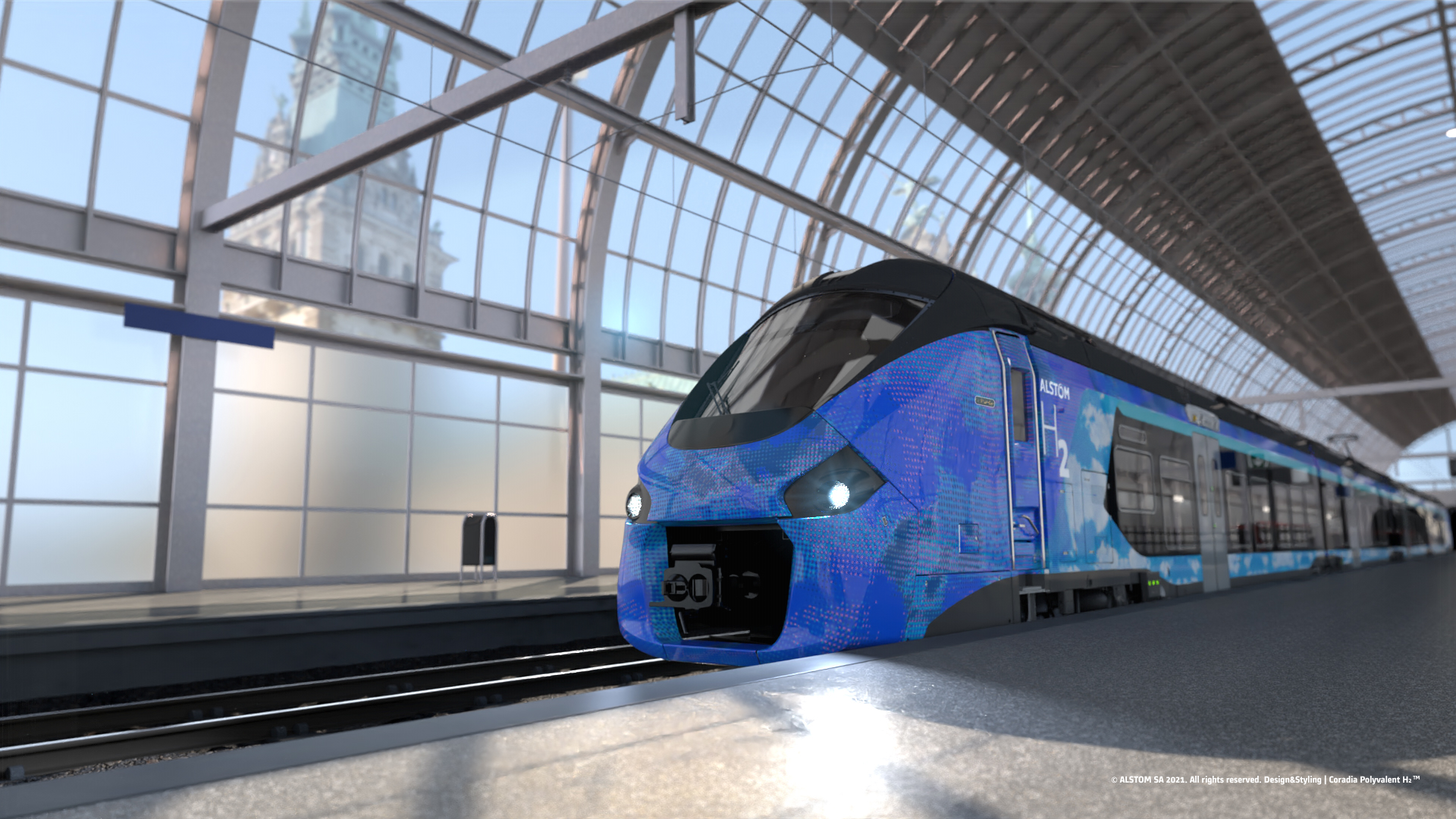 The dual mode electric-hydrogen Coradia Polyvalent train will have an autonomous range of up to 600km along non-electrified track. Each train will comprise four cars and measure 72m in length. It will come with 218 seats and exhibit the same dynamic performance as the company's dual mode electric-diesel versions, Alstom confirms.
Alstom has sold almost 400 electric-thermal and electric Coradia Polyvalent trains to the French regions since 2011 with six of Alstom's 15 sites in France being involved.
"France has everything it needs to become a hydrogen champion: the French government is fully committed to turning this ambition into reality. We will be covering 47 million euros of development costs for France's first regional hydrogen-powered train. I am delighted that this support has enabled the four partner regions to confirm their order for the first 14 trains."
All four presidents of the regional councils from the ordering regions voiced their satisfaction with this order in terms of boosting employment and developing the hydrogen sector.