The ground-breaking ceremony for the hydrogen filling station for passenger trains took place in Germany on 26 October 2020.
This filling station is being built in the Industriepark Höchst in the federal state of Hesse. Starting in December 2022, it will provide the hydrogen for the world's largest fuel cell passenger train fleet.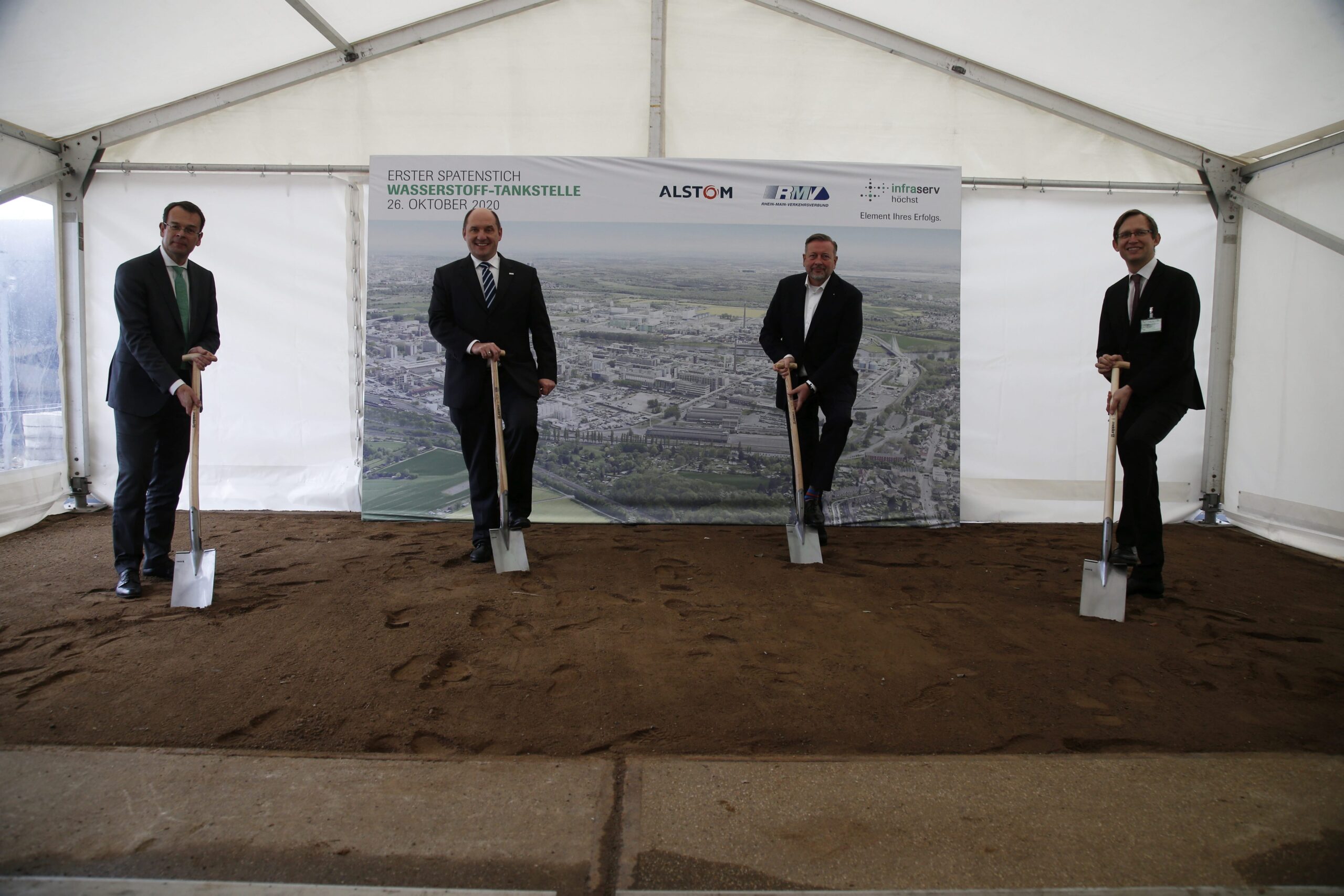 The ground-breaking ceremony was attended by Jens Deutschendorf, State Secretary in Hesse's Ministry of Economics, Energy, Transport and Housing. He gave the start signal for the project alongside Professor Knut Ringat, Managing Director of the Rhein-Main Verkehrsbund (RMV), Dr Jörg Nikutta, Managing Director of Alstom Germany and Austria, and Dr Joachim Kreysing, Managing Director of Infraserv Höchst, which manages the industrial park. Alstom will be supplying the hydrogen trains for RMV, while Infraserv Höchst has responsibility for building and operating the filling station.