Siemens Mobility and Niederbarnimer Eisenbahn (NEB) have presented the final exterior and interior designs of the Mireo Plus H and Plus B trains that will operate in Berlin and Brandenburg.
These units are scheduled to enter service on the Heidekrautbahn and East Brandenburg rail networks in December 2024.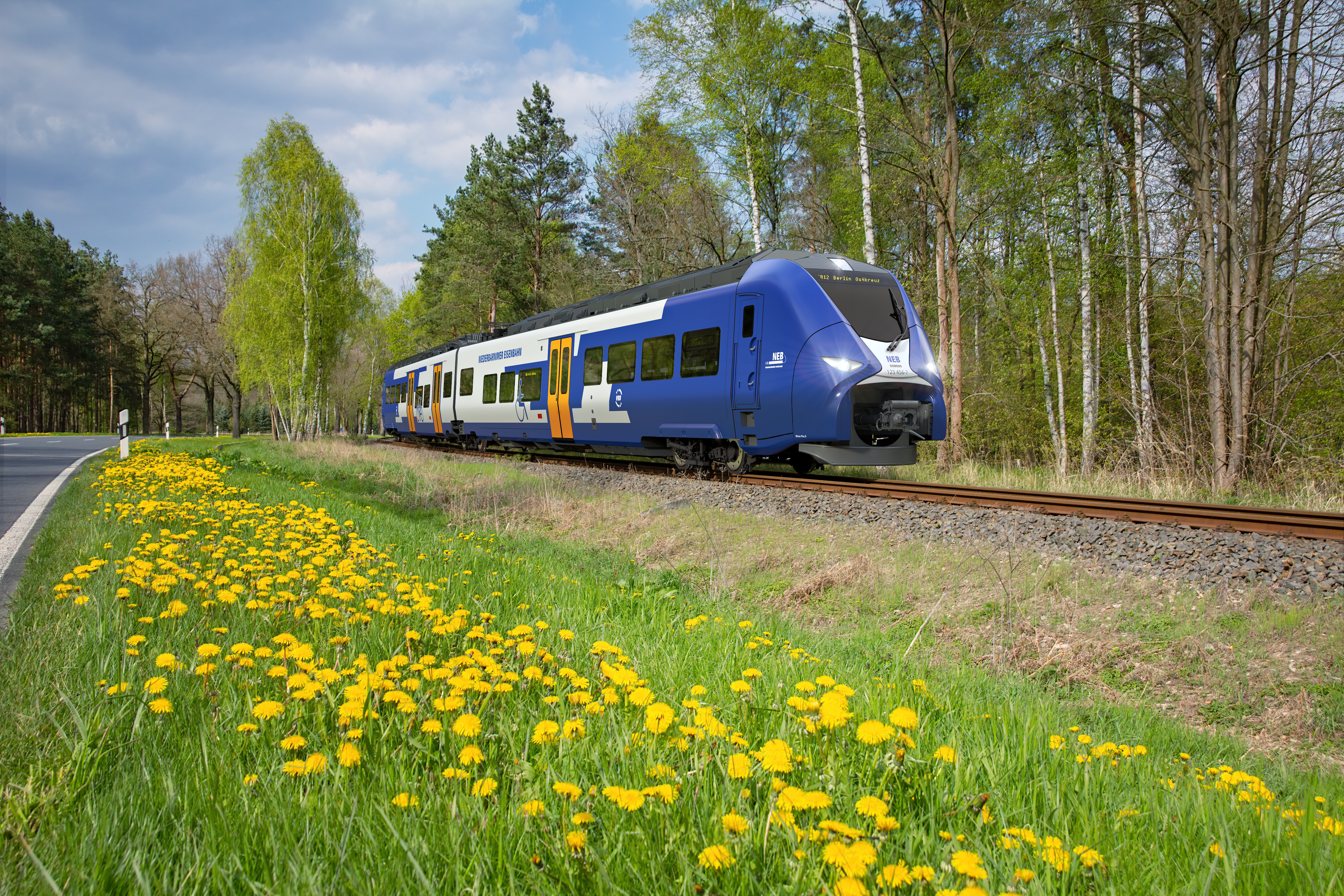 Both the Mireo Plus H and the Plus B will operate using hybrid drives, equipped with hydrogen or battery technology respectively.
They feature a 1.7MW powered traction system that accelerates at a rate of up to 1.1 metres per second squared and each have a maximum speed of 140 kilometres per hour.
"We are especially pleased that we are manufacturing climate-friendly and sustainable trains powered by hydrogen or batteries for NEB. The Mireo Plus B and Mireo Plus H trainsets combine innovation and sustainability on rail routes where electrification with overhead lines is neither possible nor economical. Only by providing a strong rail presence and alternative types of drives will we be able to make a significant contribution to combating climate change."
The two-car trainsets will be equipped with three doors on each side. Each door will be 1.3 meters wide to enable passengers in wheelchairs or with strollers to easily board and disembark.
Inside, the trains will have 127 seats, as well as standing room for 155 passengers.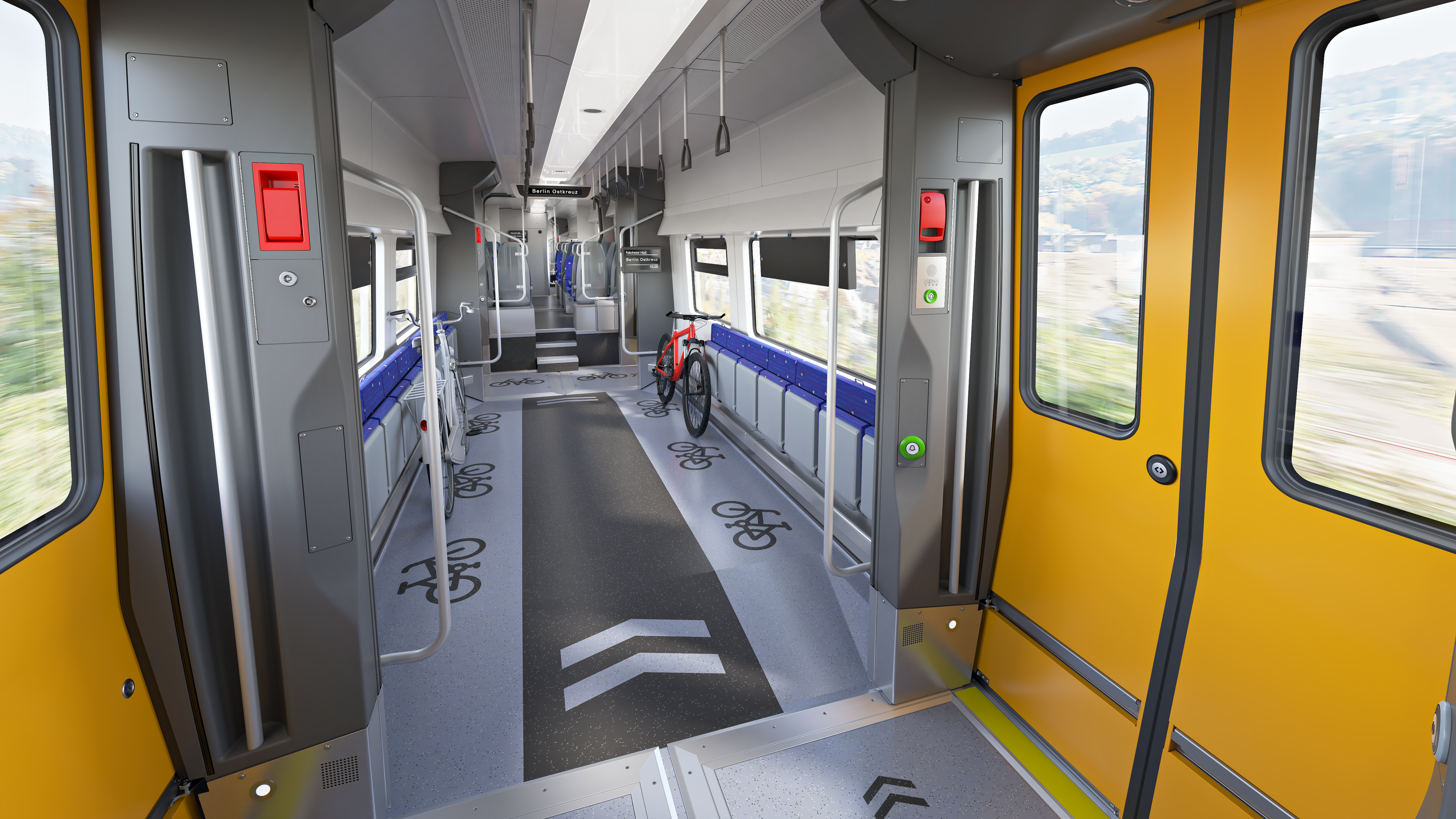 © Siemens Mobility
NEB ordered a total of 38 Mireo trainsets from Siemens Mobility in 2021 and 2022.
Following these orders, from December 2024, 31 battery-powered Mireo Plus B trains will operate in the East Brandenburg network, and seven hydrogen-powered Mireo Plus H trainsets will operate on the Heidekrautbahn.
"A new era is beginning in Berlin and Brandenburg for the East Brandenburg and Heidekrautbahn rail networks. We will be seeing the shift from conventional diesel-powered trains to extremely ecofriendly trains. The Heidekrautbahn will even be launching CO2 emission-free operations on non-electrified routes in the Berlin and Brandenburg regional rail transport system. The new train design fits this spirit perfectly."