Limited progress is being made regarding the UK government's rail decarbonisation plans according to a new report by the Railway Industry Association (RIA).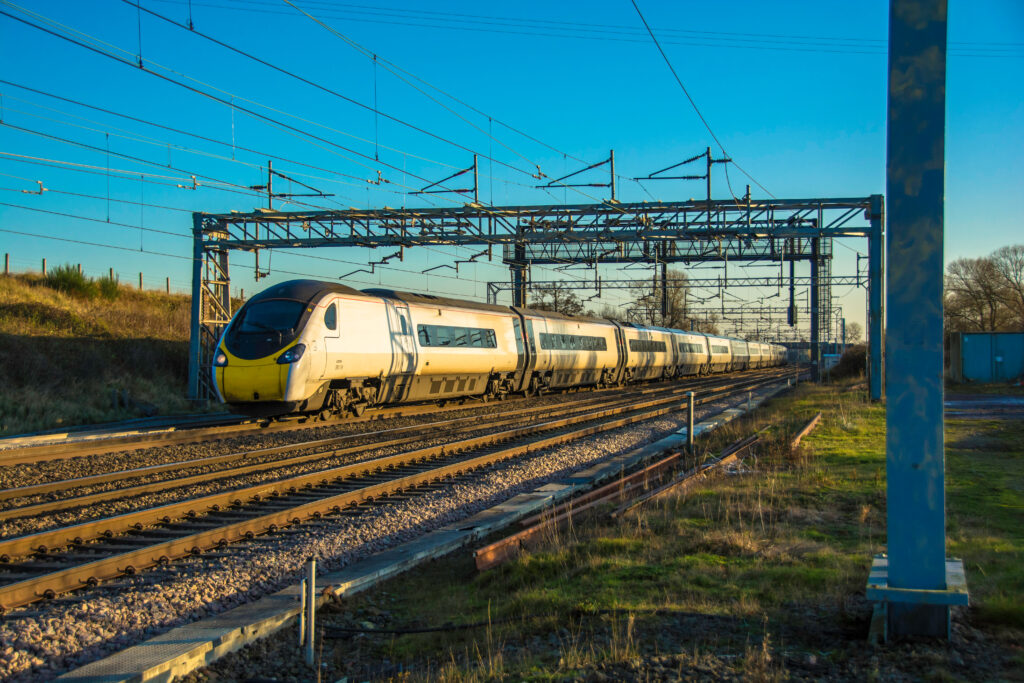 The UK government has a legal commitment to net zero by 2050, as well as a target to take all diesel-only trains off the rail network by 2040.
According to Network Rail's interim Traction Decarbonisation Network Strategy (TDNS), to achieve these targets the UK needs to decarbonise 15,400 kilometres of currently unelectrified single track kilometres.
In March 2021, the Parliamentary Transport Committee, made up of cross-party MPs, held an enquiry entitled Trains fit for the future? (TFFTF), which looked at reducing the UK's dependence on diesel-only trains.
It gave 12 key recommendations, which included securing funding for decarbonisation initiatives, committing to a programme of electrification and developing potentially cleaner technologies such as battery and hydrogen.
A newly published RIA report discloses that the government has made good progress on three, limited progress on four and no progress on five of these recommendations.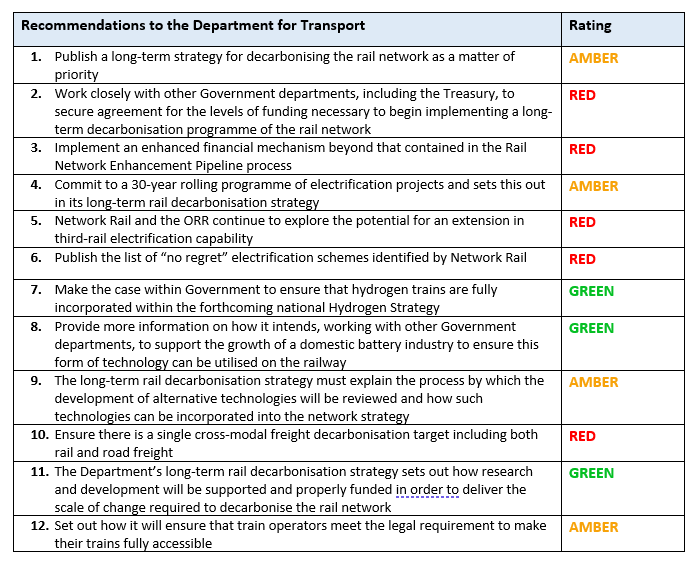 Progress includes the Integrated Rail Plan's commitment to the Midlands Mainline, Transpennine Route Upgrade and Wigan-Bolton electrification says the RIA, but it notes that there's been no details of other schemes, such as those needed for freight rail.
In response, RIA has called on the government to publish the Rail Network Enhancements Pipeline (RNEP), a 10 billion GBP (11.95bn euros | 13.09bn USD) list of vital railway upgrades, as soon as possible.
"One year on from the Transport Committee's report our review shows that, encouragingly, the Government is making some progress in key areas of decarbonising the railways. For example, it was positive to see commitment to several longer-term major electrification schemes in the Integrated Rail Plan, which will help to reduce emissions on key routes.
"However, there is concern at a lack of progress in several important areas. There still needs to be a much more ambitious programme to electrify the railways, starting now if the government is to hit its own electrification targets by 2050; and significantly more progress on rolling out battery and hydrogen trains, to build on investment in these technologies from the private sector.
"While the Government is heading in the right direction, it needs to accelerate the decarbonisation of the railways if it wants the sustainable, world-class network it says it does."