Alstom and ENGIE have signed a partnership agreement, outlining how they will work together to bring a fuel cell system to the European rail freight market.
Hydrogen manufacturer ENGIE says it is also working on increasing its renewable hydrogen production capacity to 4GW by 2030. With its aim of managing more than 100 refuelling stations by 2030, this move would help decarbonise hydrogen-powered rail not just when in use but at the point of manufacture too – conventional hydrogen production is quite carbon-intensive.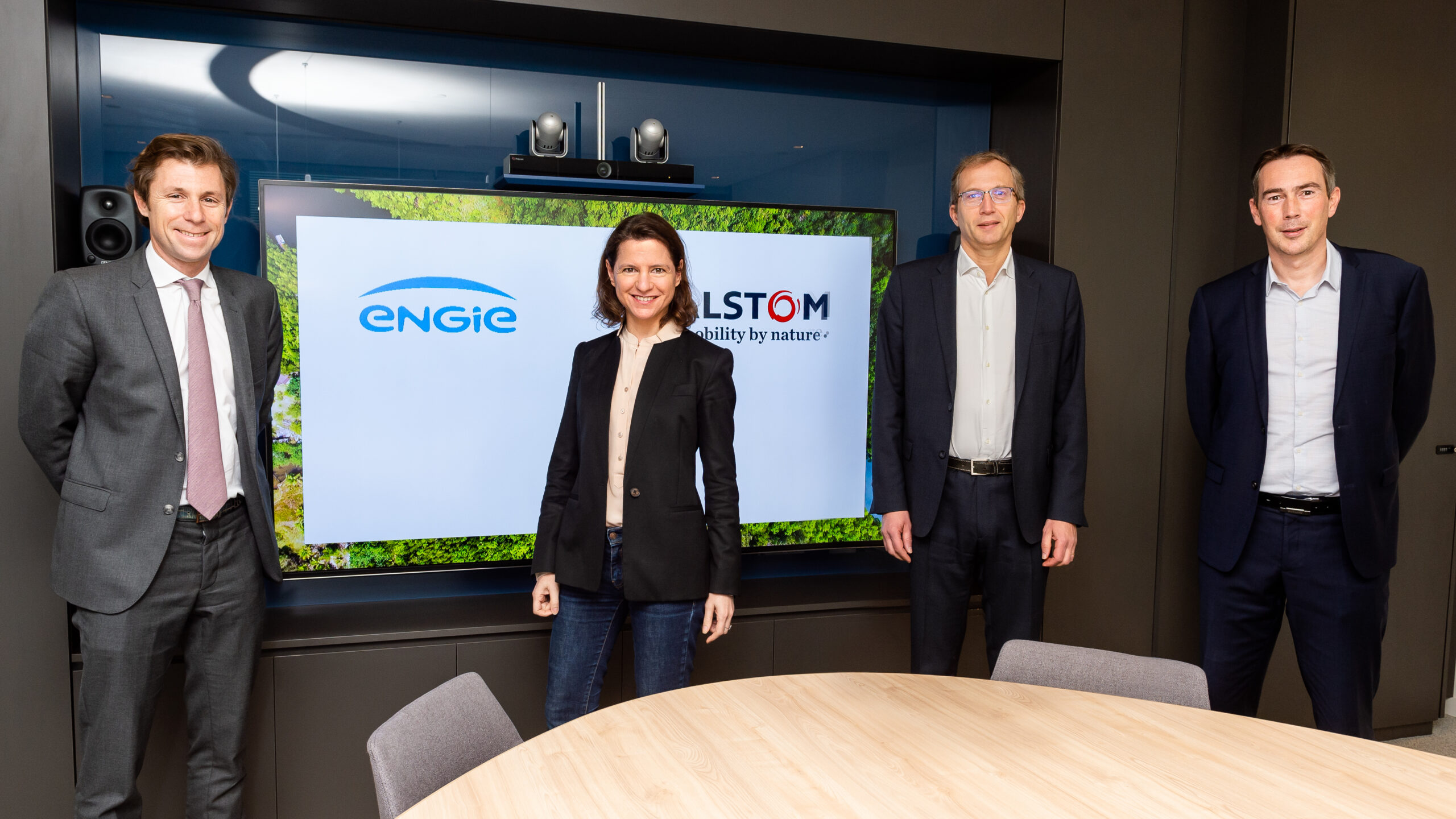 The partnership covers the implementation of renewable hydrogen logistics and refuelling infrastructure for a fuel cell system that can power electric locomotives on lines that are not electrified, such as branch lines and sidings.
Alstom will design a hydrogen system while ENGIE will supply the renewable hydrogen.
The two companies are aiming to target the European rail freight market.
They have worked together before: Alstom trialled operating a Coradia iLint in the Dutch province of Groningen in March 2020, for which ENGIE provided renewable hydrogen. Alstom initiated its hydrogen strategy in 2013, when it began developing the Coradia iLint passenger train. A further move within this strategy was the acquisition of Helion Hydrogen Power, a fuel cell manufacturer, in 2021.
"Our ambition is to accelerate the adoption of hydrogen power in the rail industry by developing innovative solutions that help green heavy-duty mobility operations like rail freight. In order to help drive the evolution of the hydrogen rail sector we need to gather stakeholders, and this is exactly why we have decided to partner with ENGIE."
ENGIE began working in the heavy-duty mobility sector in 2019. It worked with the Hydra consortium in Chile and with Anglo American in South Africa to deploy mining trucks using renewable hydrogen as a fuel source.
Germany already has hydrogen-powered passenger trains in operation, while successful trials of hydrogen trains have taken place in Austria, the Netherlands, Poland, Sweden and France.