CZ LOKO is looking into the feasibility of building a hydrogen-powered locomotive. This has tentatively been named the HydrogenShunter 1000.
Currently the Czech locomotive manufacturer's project is in the study phase. This will determine whether the company will go on to develop a prototype.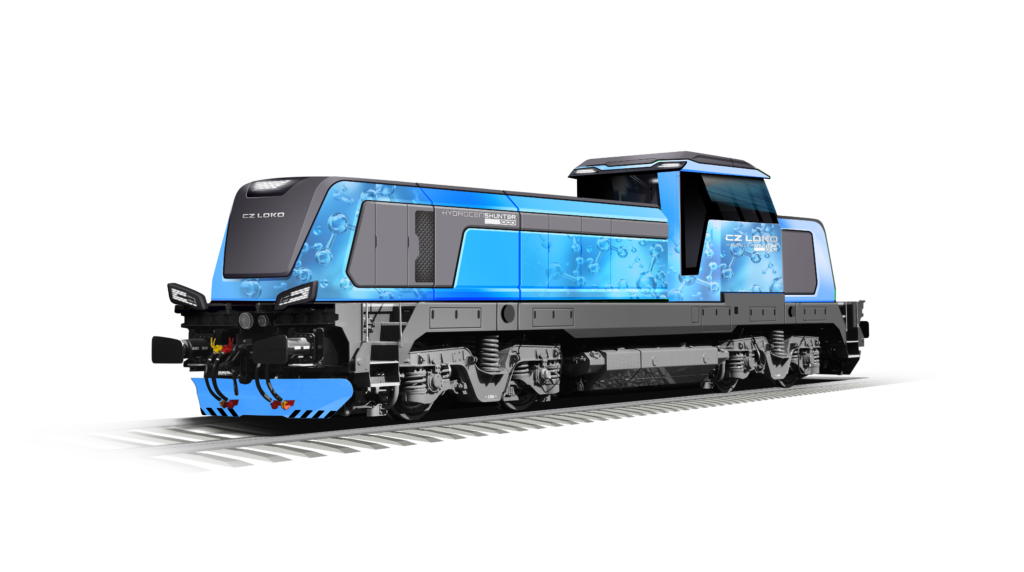 The project was announced at a technical seminar hosted by the Association of Railway Freight Carriers of the Czech Republic (Žesnad) by CZ Loko Sales Director Jan Kutálek.
At the event Kutálek noted the challenges the European Green Deal has brought the industry and his company's response. He discussed CZ Loko's development of two types of dual and hybrid locomotives, in addition to the need to monitor unconventional solutions such as hydrogen.
He went on to say that the Green Deal entails a fundamental change in the behaviour of the entire EU market, but unfortunately the dynamics of change is much more considerable than the market's ability to adapt to them.
Noting that green innovations are costly, and can only be developed by the most powerful companies, he pointed out that some great innovations come to a dead end when evaluations show they're simply not operationally and/or financially sustainable.
This was the reason CZ LOKO abandoned the development of a compressed natural gas (CNG) locomotive. After completed the technical design and building a prototype it discovered mass production was unrealistic and the project was scrapped.