At InnoTrans 2022, Stadler unveiled its FLIRT H2 hydrogen train, which will be delivered to the San Bernardino County Transportation Authority (SBTCA) in mid-2023.
This will be the first hydrogen-powered passenger train to operate in the US.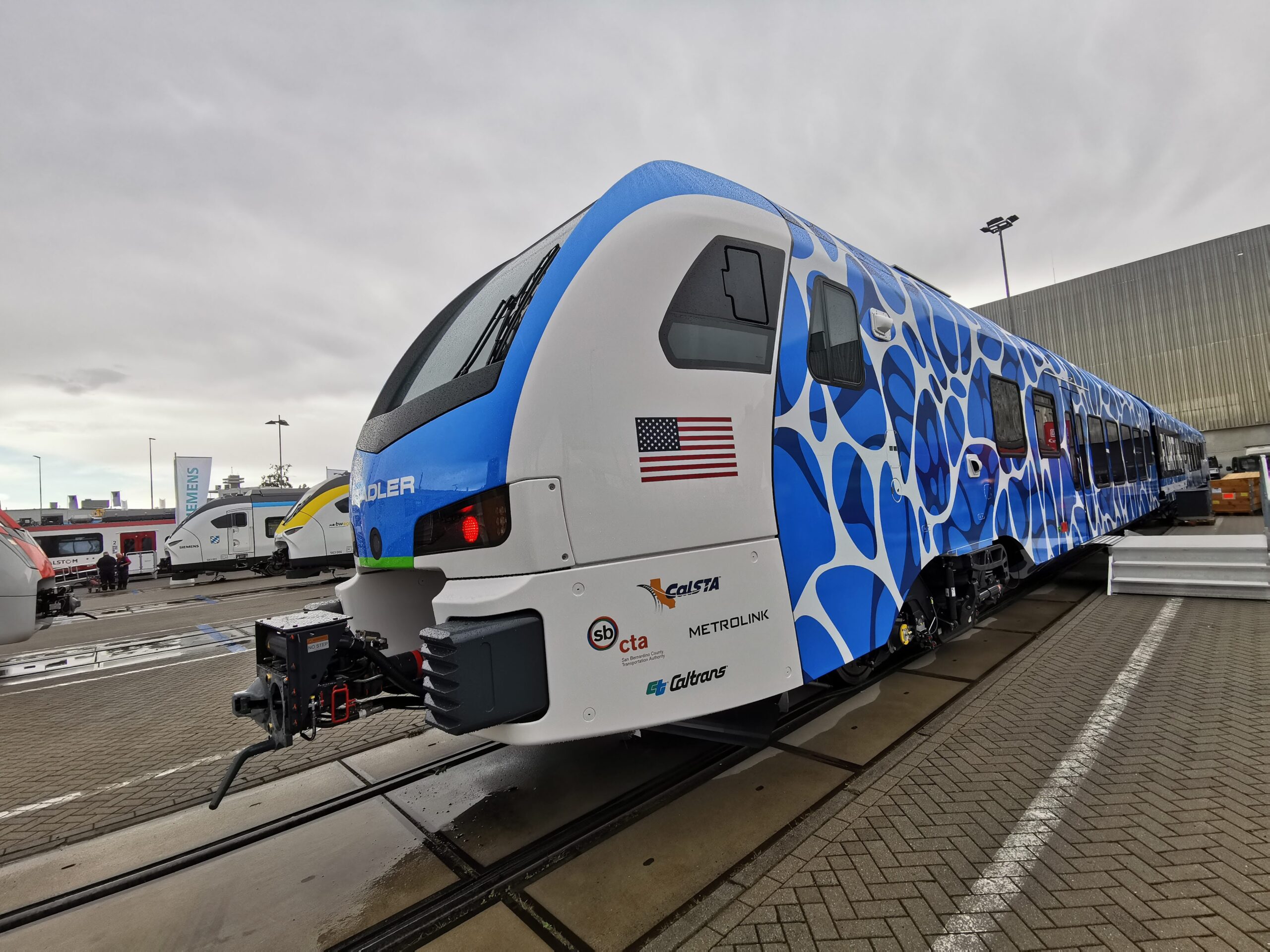 SBTCA has currently ordered one FLIRT H2 hydrogen train to join its fleet of FLIRT diesel multiple units (DMUs). The new train will run on a 9-mile route from San Bernardino to Redlands University and will perform up to 16 trips each day without refuelling.
The low-floor, level-entry vehicle features wide doorways and a spacious interior that complies with the Americans with Disabilities Act (ADA). It is also equipped with air conditioning and has been built to withstand the warm Californian climate.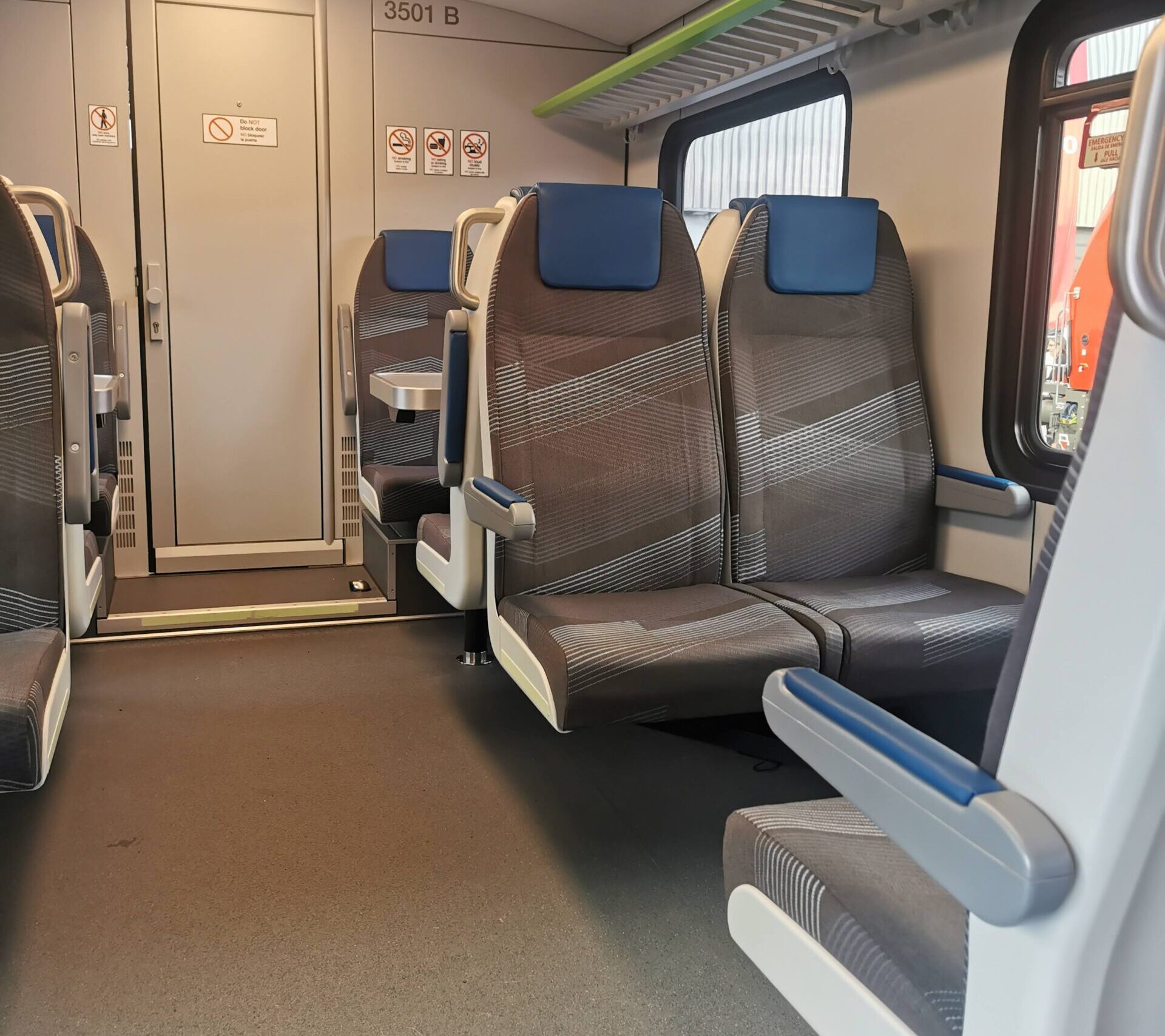 © a2b Global Media
During the InnoTrans Opening Ceremony, Peter Spuhler, President of the Board of Directors and former CEO of Stadler, noted that electric trains running under overhead lines were currently the most energy efficient means of zero-emission transportation. However, as less than one percent of railway lines in the US were currently electrified, he said Stadler viewed hydrogen as a particularly suitable technology to be deployed and scaled across the US, especially compared to other alternative traction options such as battery trains, which can only deal with much shorter ranges.
The unit produced for SBTCA consists of two cars, but the vehicle's scalable power pack can be adapted to drive up to four cars. In addition, the FLIRT H2 will be available with a pantograph, enabling it to operate with optimum energy efficiency on routes with electrified sections.
The FLIRT H2 hydrogen train is one of seven vehicles Stadler is displaying at InnoTrans 2022. It will now complete a series of test drives before entering passenger service in California.